On Saturday 26th August 2023 DroneSwarm produced a proposal drone show for Rhys and Megan infront of the audience at Firework Champions.
The show was a complete surprise – read more here : Drone Proposal at Newby Hall
ITV, BBC, The Times, Mirror and various other media outlets took interest in this display and it was featured on TV channels.
Around 50 minutes later a second drone show was performed for the audience. This is the first time drones have ever taken to the sky at Newby Hall near Harrogate, Yorkshire.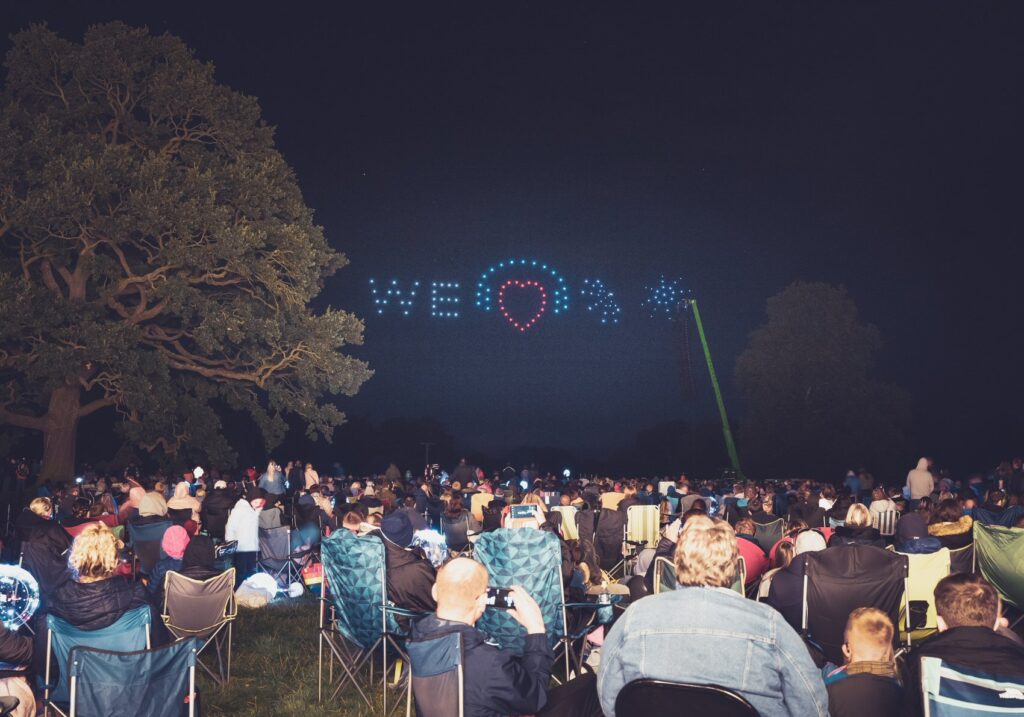 "An amazing experience – just loved the drones!" – Susan Jenkings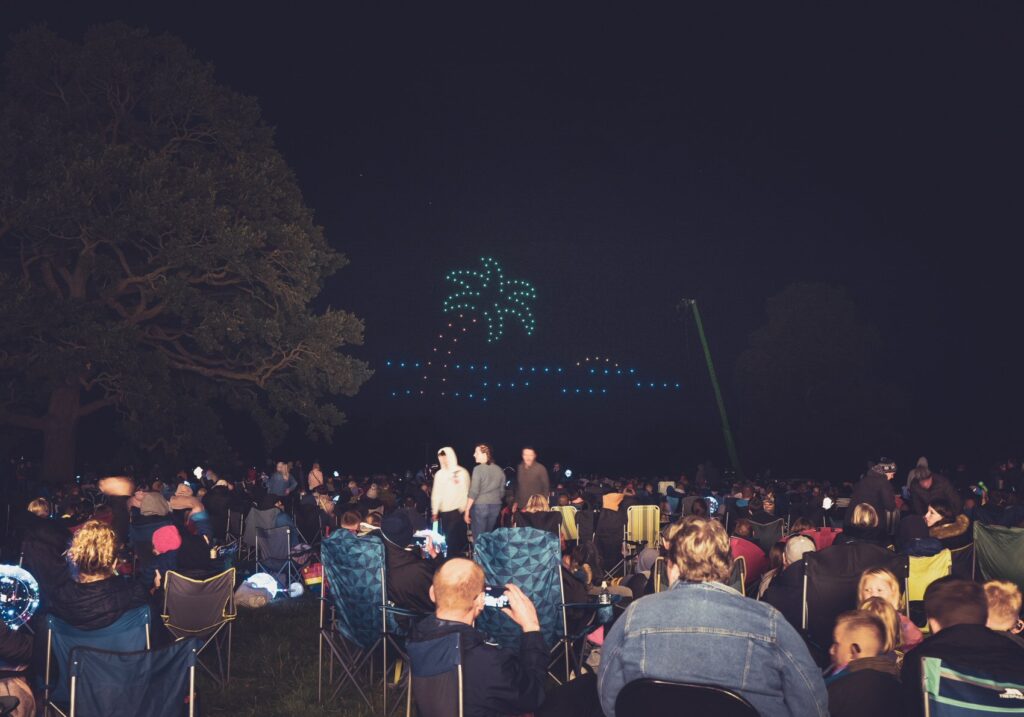 Firework Champions is a unique event – the only one in the UK which combines leading firework companies and drone shows to entertain the audience. It takes place at 7 stately homes across the UK.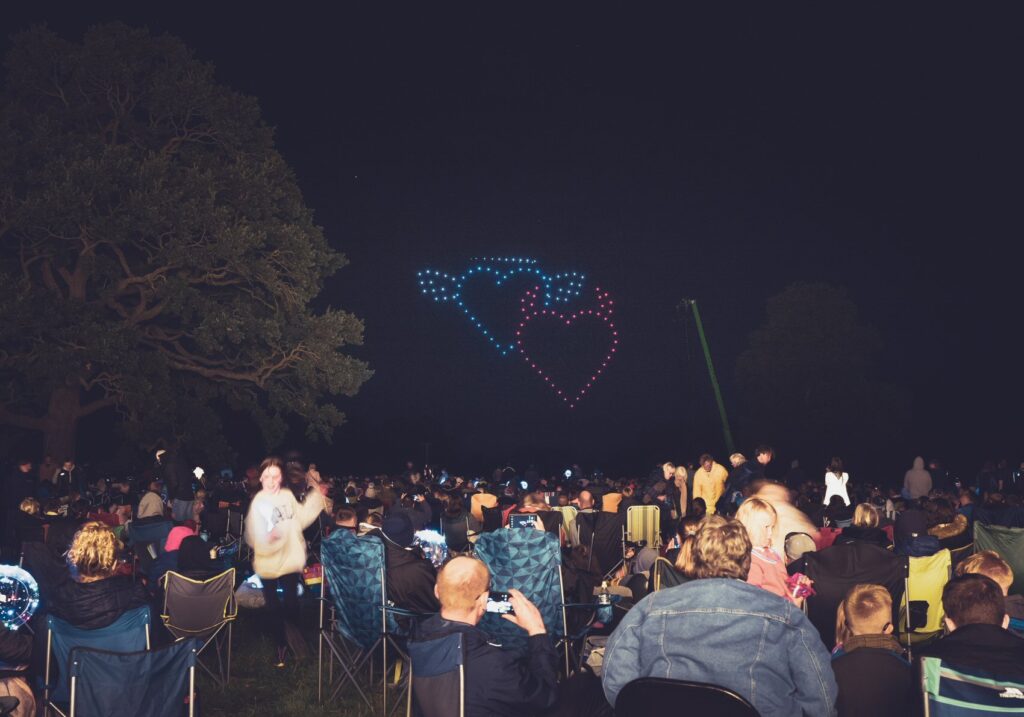 We can produce shapes, text, messages and animations to convey your story – or just for fun. Our animation team will either work from your detailed brief, suggest scenes to use at your event, or a combination of the two.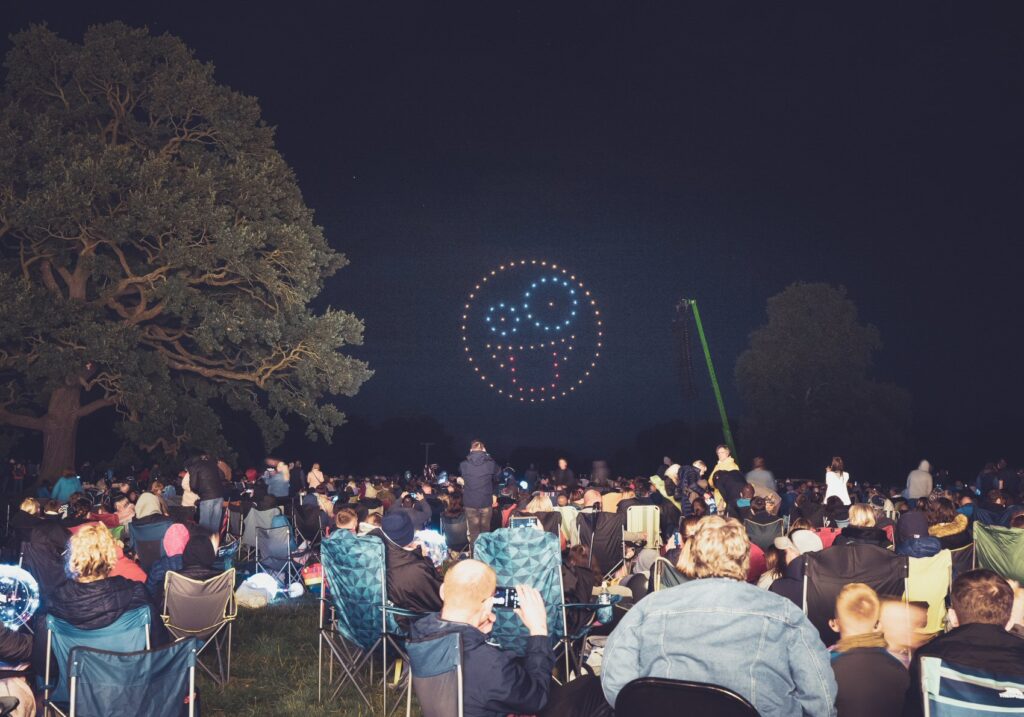 DroneSwarm is part of the MLE Pyrotechnics group and in house we can provide fireworks, lasers, lighting, PA, video and photography as well as drone light shows. Our experienced team will help guide you through the different options.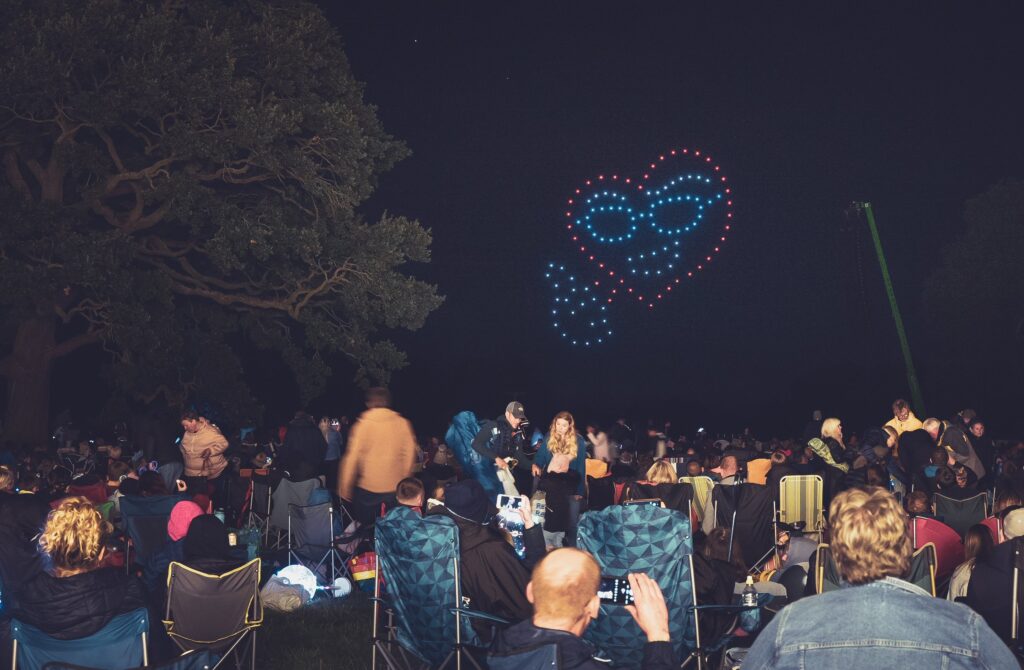 Get in touch on 01327 876 037 or by going to contact us
Photos by Jan Sedlacek