An Enchanting Tale: Proposing marriage with a Drone Light Show
Introduction
When it comes to romantic gestures, few things capture the imagination quite like a drone proposal of marriage. And what better way to ask that life-altering question than with a dazzling display of lights pirouetting in the night sky? Enter the world of drone light shows – an innovative and spellbinding way to pop the question to your significant other.
Setting the Scene
We were approached by Rhys Whelan, 30, who popped the question to Megan Greenwood, 27, at an event we produced called Firework Champions. The display took place at Newby Hall near Ripon, North Yorkshire, on Saturday night.
It is the first time in the UK a drone proposal has been flown as a swarm.
DroneSwarm Director Mat Lawrence said "It was an absolute pleasure to work with Rhys to design and fly the UK's first ever drone light show proposal display for his partner Megan.  Not only was it a surprise for her but also the attendees of the event at Newby Hall.  It was an emotional experience."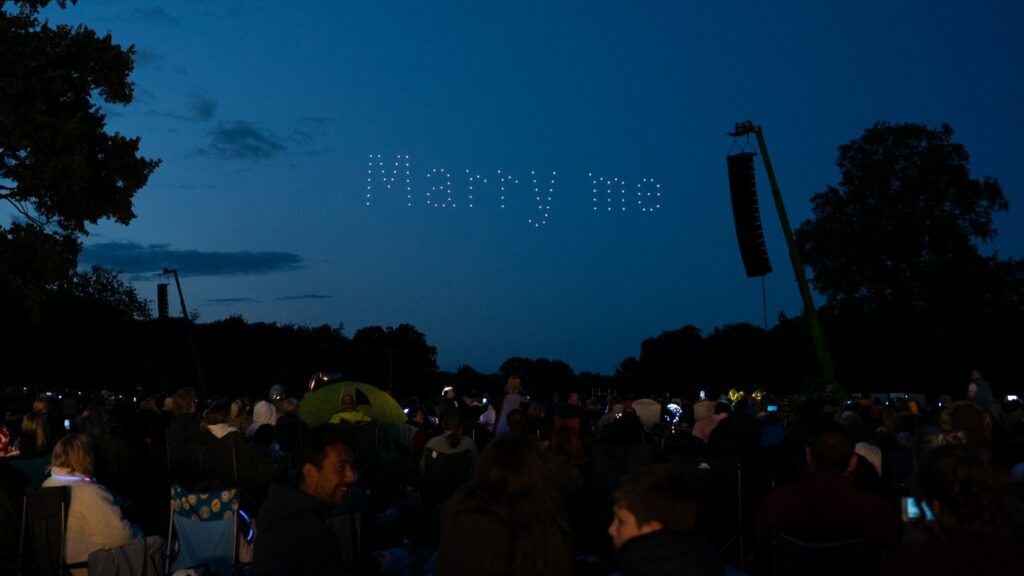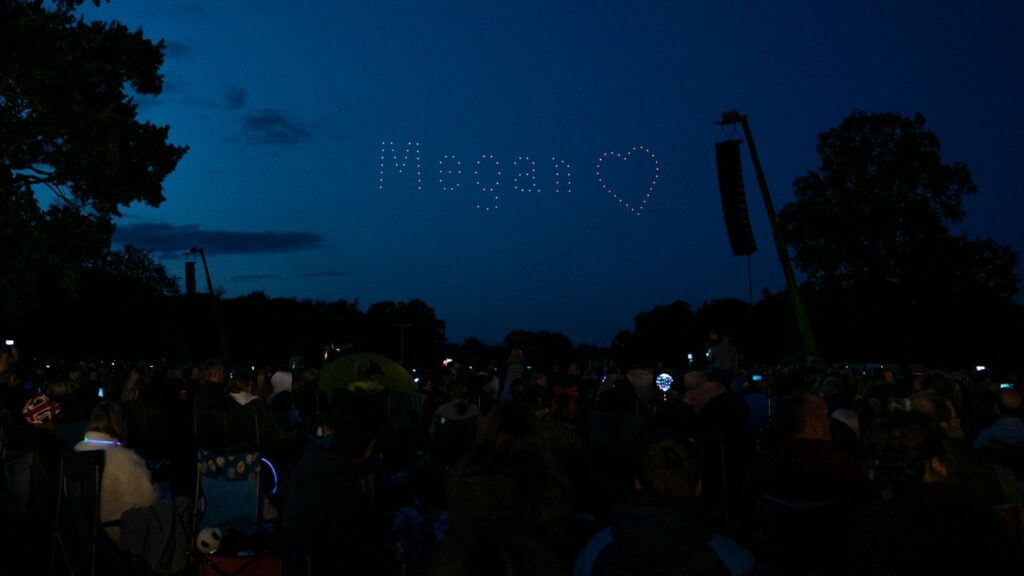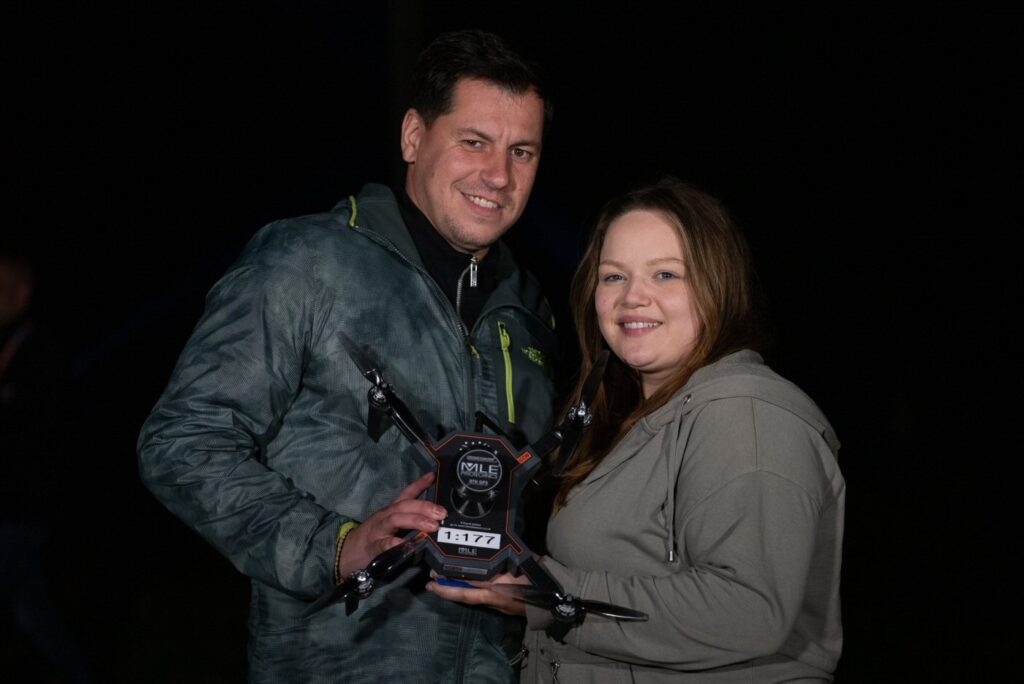 The show was set to the couple's favourite songs and contained a variety of images before ending with the question "Marry me?" "Megan".
DroneSwarm are a leading drone swarm producer based in Daventry, UK. We produce our own drone platform right here in the UK and develop software and hardware to put us right at the forefront of swarming technology.
If you'd like to discuss proposing to your loved one with drones please get in touch with us on 01327 876 037 or contact us – we can produce a custom proposal display to take place at a venue or location of your choosing – or you can do exactly what Rhys did and have it flown at one of our 7 Firework Champions events.
https://www.bbc.co.uk/news/uk-england-york-north-yorkshire-66632700
https://www.yorkpress.co.uk/news/23750029.marry-me-man-uses-drones-spell-proposal-night-sky/
https://www.dailymail.co.uk/sciencetech/article-12452545/Love-air-Watch-incredible-moment-man-proposes-girlfriend-spelling-Marry-DRONE-display-Yorkshire.html
https://www.thetimes.co.uk/article/love-in-the-air-drone-display-proposal-yorkshire-2023-v9vlqfg6r
https://www.mirror.co.uk/news/weird-news/man-proposes-girlfriend-stunning-drone-30798772
https://www.itv.com/news/calendar/2023-08-27/a-unique-proposal-drone-show-taken-over-by-romantic-couple
About DroneSwarm
DroneSwarm is a division of MLE Pyrotechnics Limited and is one the the leading drone light show providers based in Daventry, UK.  What makes DroneSwarm different is they design and manufacture their drone fleet inhouse.  We are also one of the UK's leading firework companies offering drone shows as an alternative or to compliment fireworks.
About Firework Champions
Firework Champions is the UK's leading firework event taking place at 7 stately homes across the UK. It began in 2002 and attracts the very best of the best in the industry to compete and produce a pyromusical to win the audience vote for best pyromusical display. Produced by MLE Group (DroneSwarm) the event is the first public ticketed event in the UK to incorporate drone light shows.
About Newby Hall
Newby Hall is an exquisite stately home located in North Yorkshire, England. Nestled along the picturesque banks of the River Ure, this historic gem boasts a captivating blend of Georgian architecture, stunning gardens, and rich heritage. The hall's elegant interiors offer a glimpse into the past, adorned with fine artwork, intricate tapestries, and period furnishings that reflect the grandeur of its 17th-century origins. Surrounding the hall, the meticulously manicured gardens are a testament to timeless beauty, featuring immaculate lawns, vibrant flower beds, and tranquil water features. The hall's strategic location allows visitors to revel in both its cultural significance and the serene natural landscapes that envelop it, making Newby Hall a cherished destination for history enthusiasts and nature lovers alike.