We provided a drone light display for Classic Ibiza at Burghley House.
Nearly 10,000 people watched as the surprise drone light show appeared supporting a tribute to Maxi Jazz from Faithless. Urban Soul Orchestra performed live whilst the drones were flying in synchronisation.
Video below.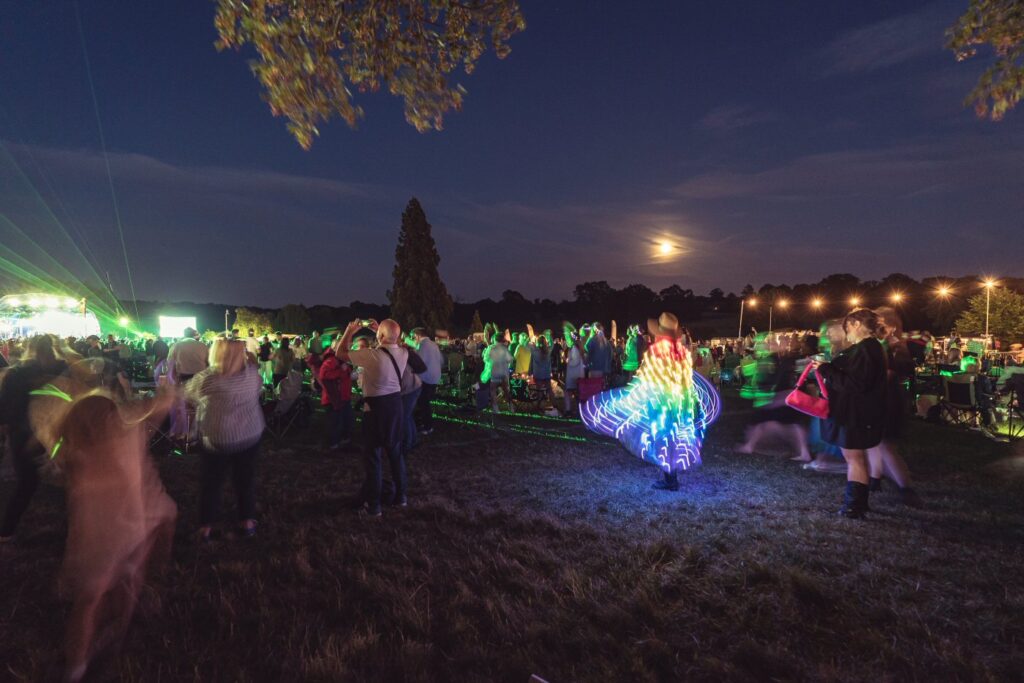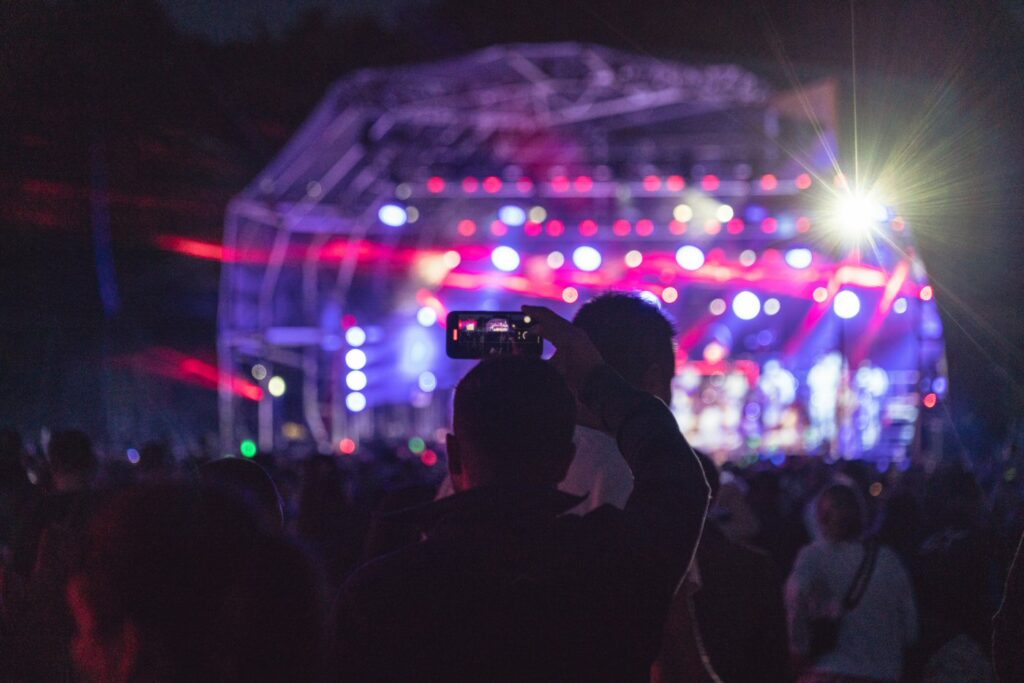 Incorporating a drone show into your event offers a captivating and innovative experience that leaves a lasting impact on your audience. The mesmerising dance of synchronised drones creates a stunning visual spectacle, elevating the overall ambiance and making your event truly unforgettable.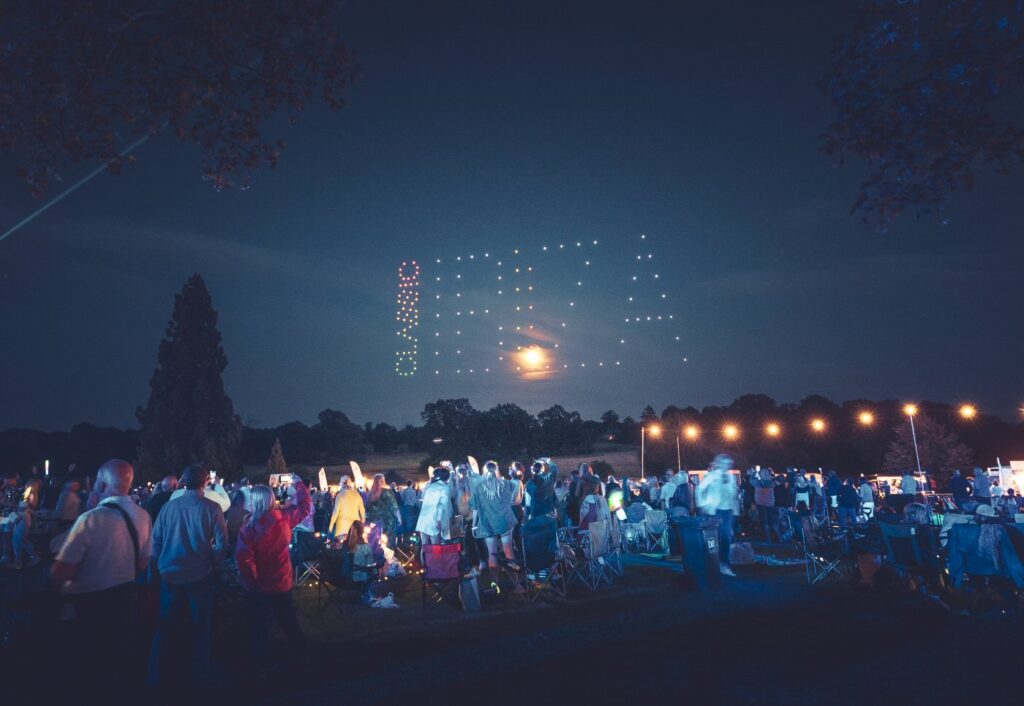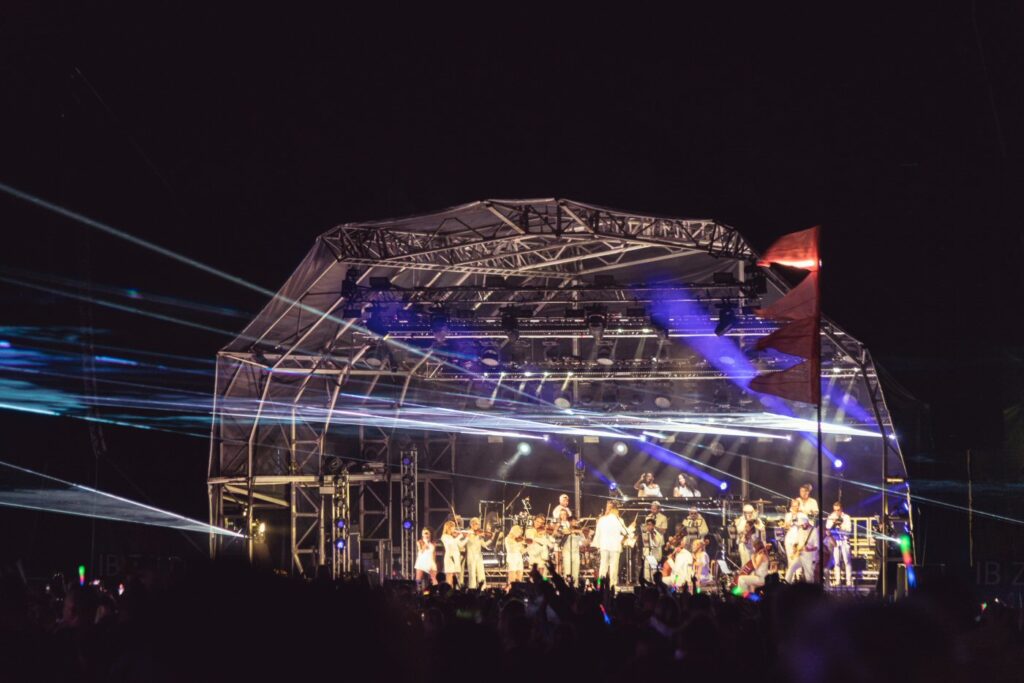 These aerial displays add a futuristic and artistic dimension, seamlessly blending technology with entertainment. The choreographed movements of the drones can be tailored to complement various themes and music genres, enhancing the narrative and emotional resonance of your event. Furthermore, drone shows are eco-friendly alternatives to traditional fireworks, minimising environmental impact while still delivering a breathtaking display of light and colour. By embracing this cutting-edge technology, you not only engage your attendees in a unique way but also demonstrate your commitment to pushing the boundaries of creativity and providing a one-of-a-kind experience.
Reach out to us on 01327 876 037 or contact us to discuss what we can do for your event.