We produce stunning drone light display shows
Drone light display – new, unseen and cutting edge.
Why not do something different for your event and add this brand new spectacular entertainment. You'll be the talk of the town and not only does it give your audience something special – it will be seen for miles attracting attention to your event from non-attendees. There is literally nothing like a drone light show!
Your logo, message or symbol can be displayed in the most spectacular way in the sky.
Full colour LEDs can be used in any combination, pattern or style and be animated to transition making your message even more powerful.
We take your logo and produce full visual simulations for you to approve.
Firework Drone Light Display
Innovative – industry leading
Because we are also one of the UK's leading firework companies we have pioneered a way of installing fireworks on drones enabling some amazing visual spectaculars to be created.
Full independent computer control to both the fireworks and LED colour on each drone is available to us using FireByWire firework control technology. This gives us perfect integration and synchronisation like no other method available in the industry.
Specially developed fireworks manufactured to our precise requirements are used for this to ensure maximum effect and safety and because we're experts in pyrotechnics you can be sure you'll get the very best effect.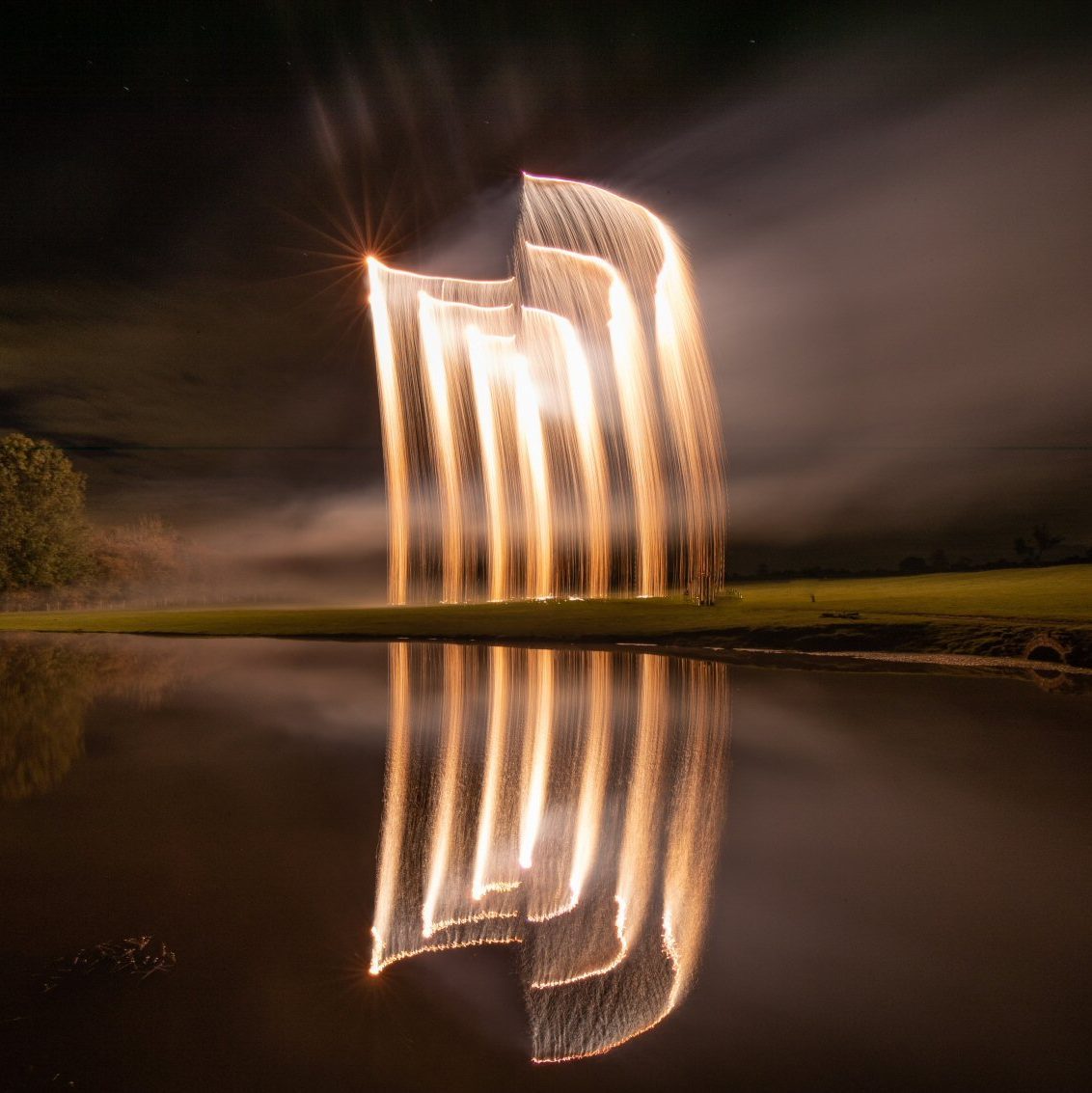 Creativity
We craft our own animations in house
From simple shapes and logos through to moving stories and animations. We can transition from your logo to your name in full colour. We offer LED and pyro options on each of our custom built drones. The animation is one of the most important elements of a drone light show and our experts are trained in producing stunning creating your drone light display taking full advantage of the latest technologies.