Wedding Drone Show – from just £7495
Elevate Your Wedding Celebration with the Spectacle of Drone Light Shows
In the world of weddings, couples are constantly seeking innovative and captivating ways to make their special day even more memorable. Something unique that your guests won't have seen before is a breathtaking wedding drone light show.
Imagine a sky illuminated by a mesmerising dance of lights, beautifully synchronised to music, creating an enchanting visual spectacle for you and your guests. What's more, these drone light shows are no longer just for expansive outdoor venues – we've been working hard on a cost-effective package that's specifically designed for hotels and venues with moderate room.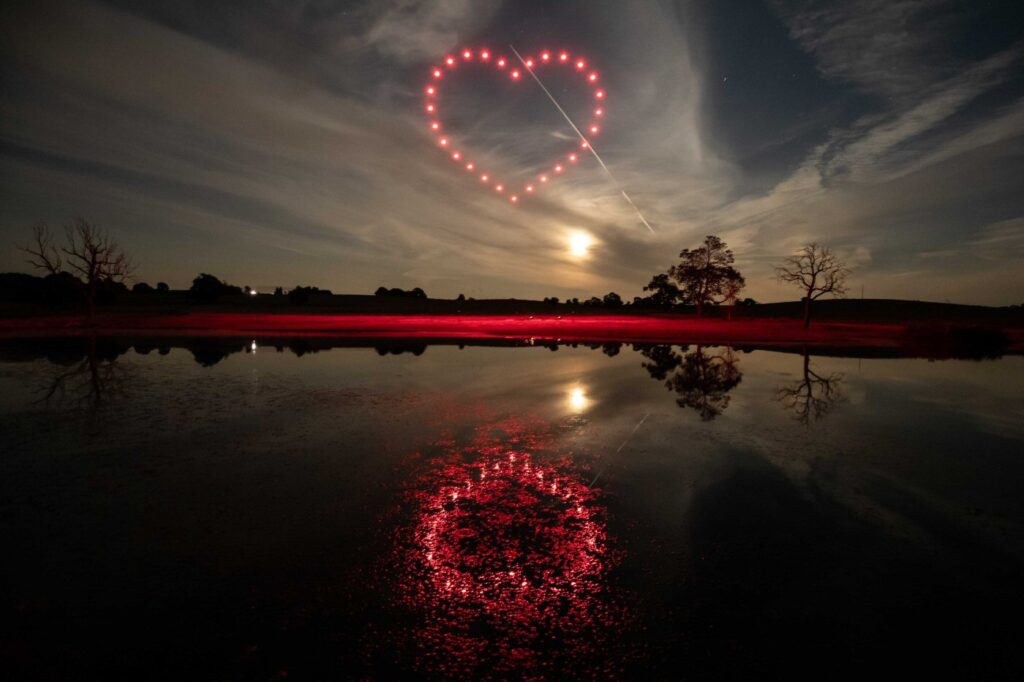 The Marvel of Drone Light Shows
More and more venues are wanting to move away from traditional fireworks displays – drone light shows have taken the concept of aerial entertainment to new heights. With their intricate choreography by our in house animation experts, drones create a symphony of lights that gracefully glide across the night sky. The result is a spellbinding experience that will leave your guests in awe with amazing photo opportunities.
Introducing the Cost-Effective Package
Wedding budgets can be a concern, but that doesn't mean you have to compromise on making your day truly extraordinary. Our new wedding drone light show package starts from just £7495, offering you a display of 30 drones that will light up the night in ways you've never imagined. Designed specifically for venues with restricted room.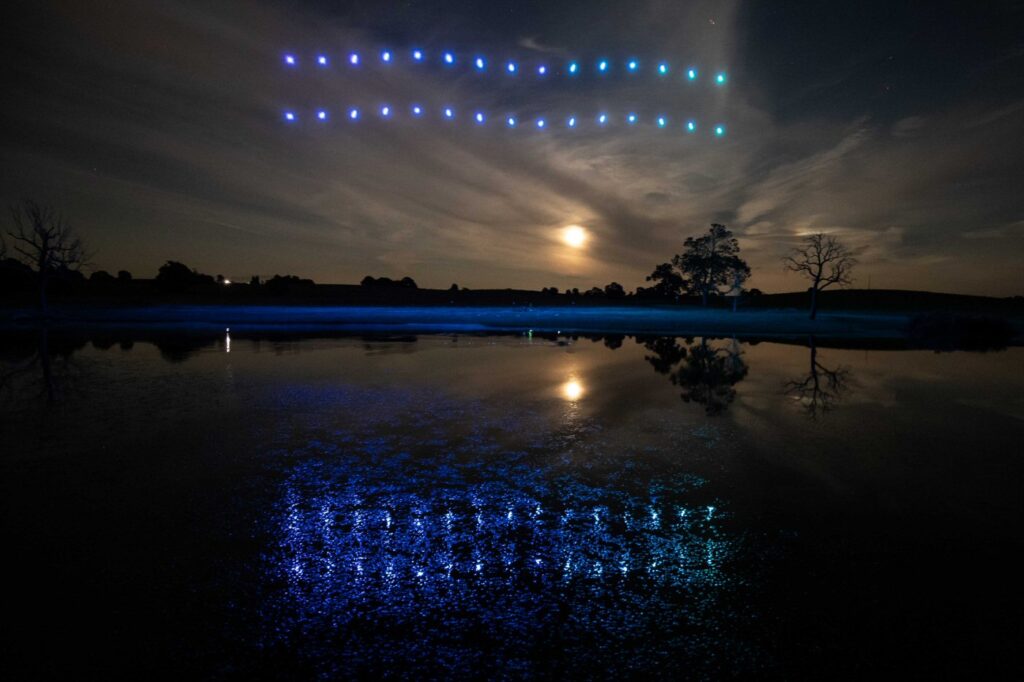 Personalised initials included
One of the most exciting features of our wedding drone light show package is the ability to customize the animation. We understand that each couple has a unique story to tell, and we want to help you tell it in the most captivating way possible. To keep costs reasonable and avoid lengthy studio design work, we've crafted an animation ready to go. We customise the ending with your initials, making the show not only stunning but also uniquely yours.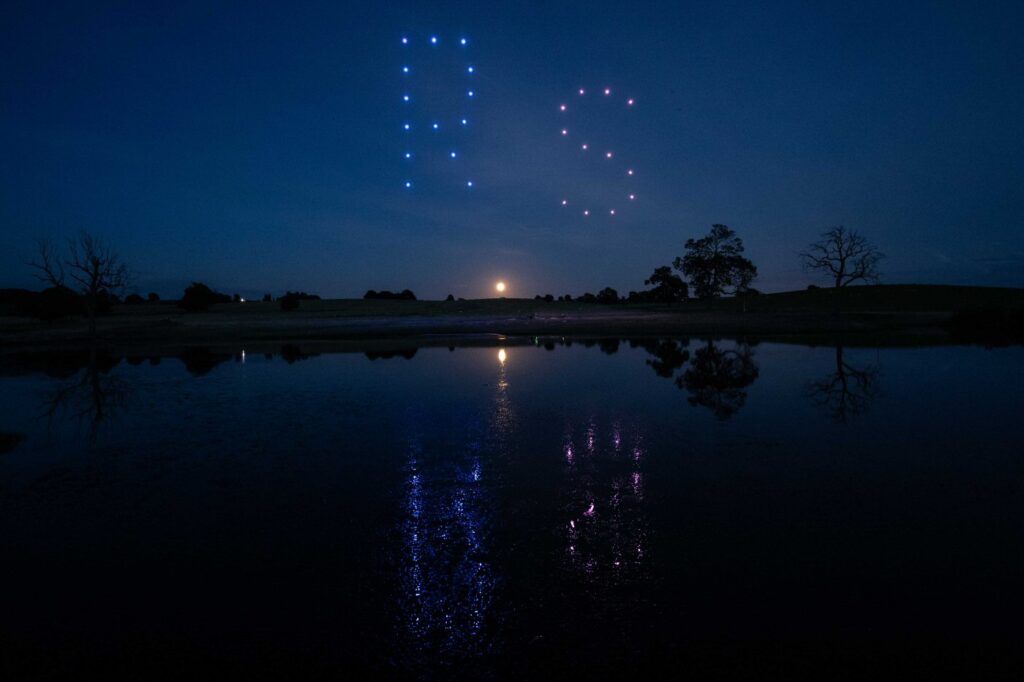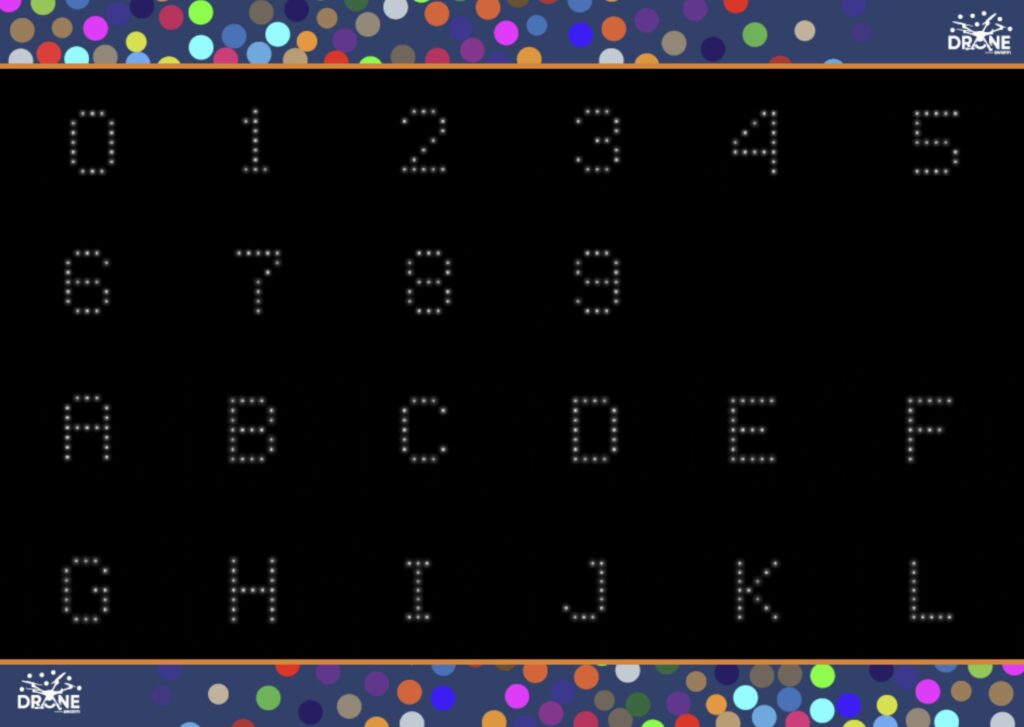 Custom Animation for a Personal Touch
If you'd like more drones or a fully customised animation telling your story then we can quote seperately for this. Beginning with a brainstorming session with our project and animation team we'll work together to produce storyboard mapping out the different scenes. Once approved we'll then show you visualisations of each scene for further approval before we go to full animation, test flight and of course the performance on your special day.
A Photo Opportunity Like No Other
Imagine standing outside, with a stunning backdrop of drones creating a symphony of lights behind you. This extraordinary visual spectacle isn't just reserved for your eyes – it's also a fantastic opportunity for truly unique wedding photos. The drones' captivating display will add a touch of magic to your photos, ensuring that your wedding album stands out from the rest. We can even help with taking the photos with our expert photography team.
Conclusion
Your wedding day is a celebration of love and commitment, and what better way to mark this significant moment than with a drone light show that will leave a lasting impression on you and your guests? With our cost-effective package designed for hotels and venues with restricted room, you can bring the wonder of drone light shows indoors. The ability to customise animations and add a personal touch makes this experience even more special, while the unique photo opportunity ensures that the memories of your special day will be cherished forever. Elevate your wedding celebration to new heights with the sheer beauty and magic of a drone light show.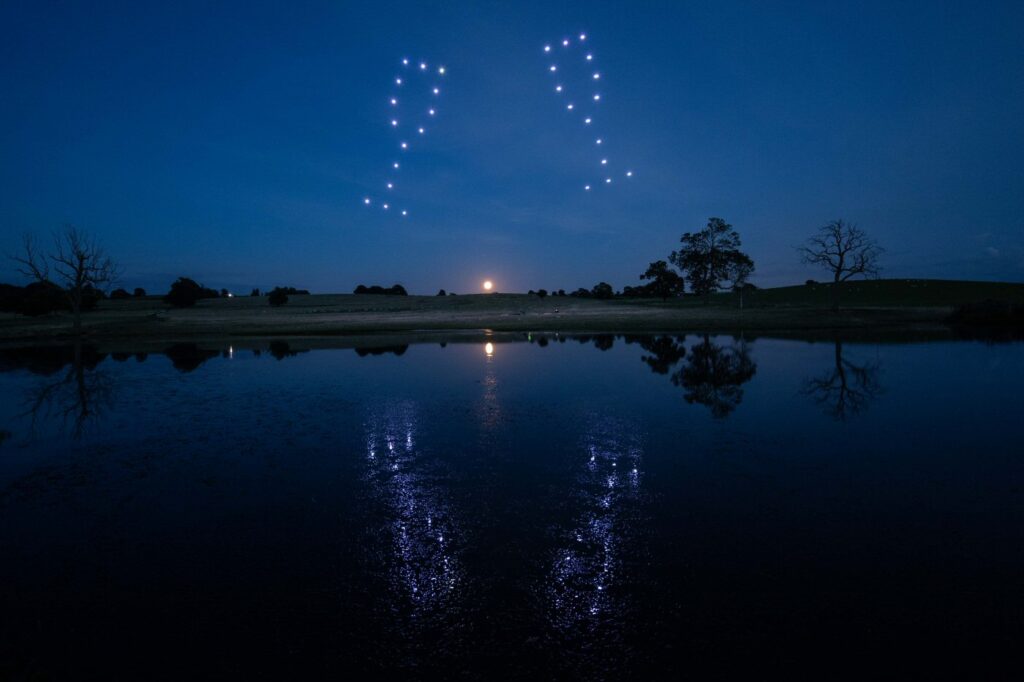 Get in touch to discuss your special day by ringing 01327 876 037 or email us