We'd like to wish you a Merry Christmas and Happy New Year to everyone from the DroneSwarm team.
We're busy with projects including NYE displays and look forward to exciting collaborations coming up. We're finding more and more people enquiring about alternatives to a New Year's Eve firework display.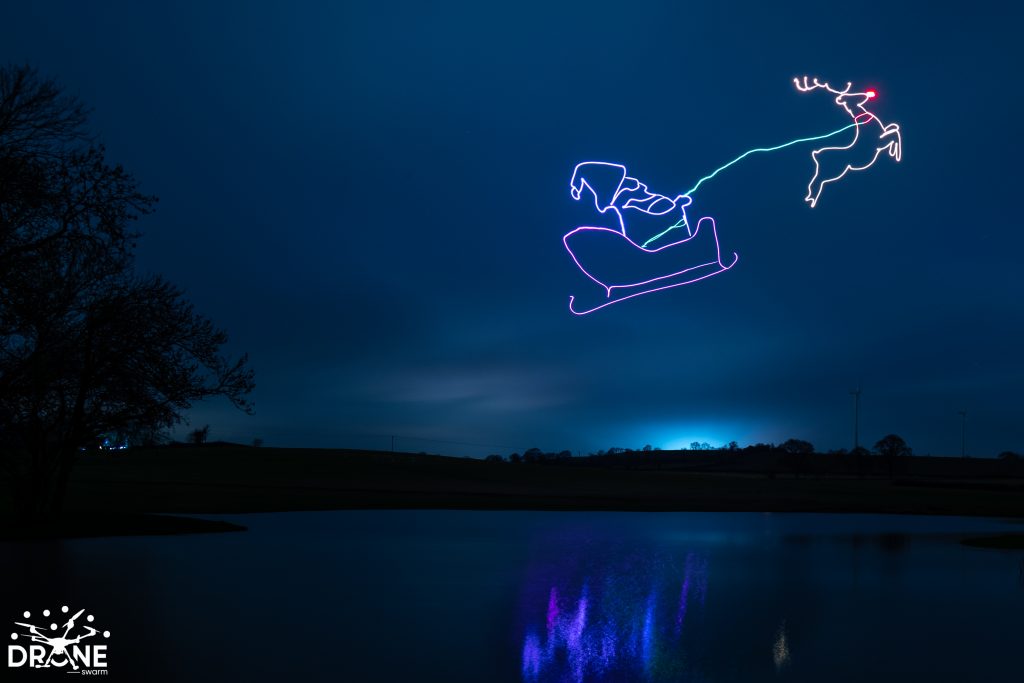 If you're interested in a drone swarm show please get in touch with us. Our team are ready and waiting to hear from you. Our expert animators will carefully craft a performance tailored exactly to your requirements.
Light painting is used to create amazing detail in a photo or shot used for PR purposes. Drone displays of 10 to several hundred drones are required for real time performances where people can see shapes and patterns in the sky.
We're one of just two companies in the UK currently permitted by the CAA to produce drone light displays. It's a very new technology to our country and one we're really excited about producing for new and existing clients.
Although our offices are closed until 4th January we're always available 24/7 – you'll find out of hours contact numbers on our Contact us page or you can send us an email at your convenience.
Take care everyone.