If you're getting married and want a drone show – look no further. This brand new sky spectacular can be at your wedding or event.
Our high intensity custom build proprietary unmanned aircraft systems (ok – drones) can dance away in the night sky displaying wedding related pictures, symbols and even letters.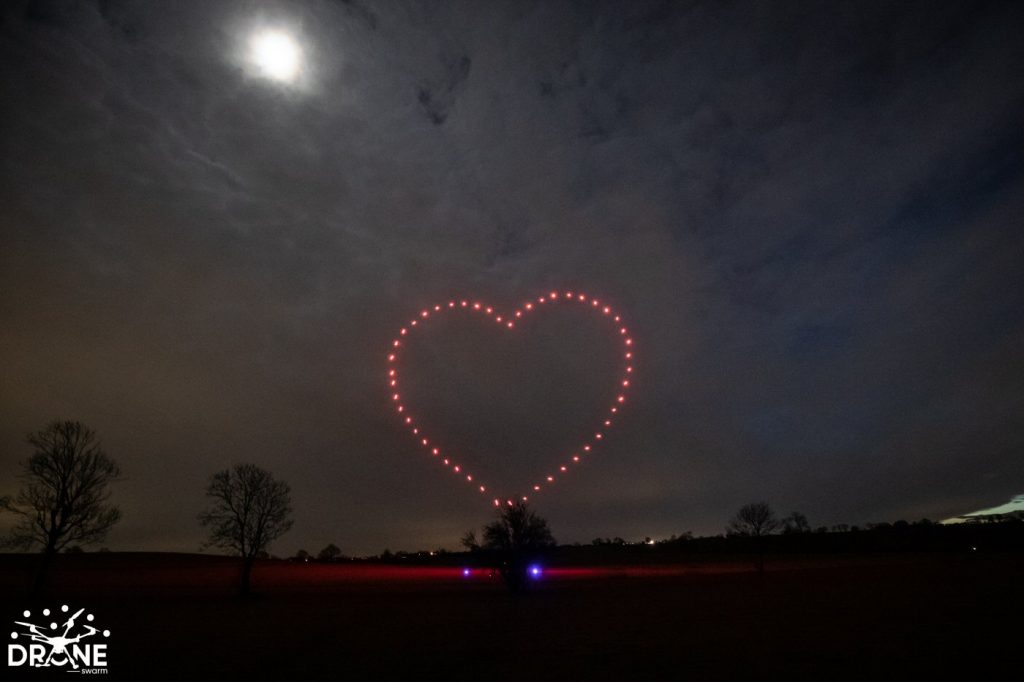 You'll need a nice open piece of land which is kept free of people (fencing or staff might be required). This sterile area gives us the required distances so it won't be suitable for all venues. Get in touch to discuss – but please do remember a drone show is a lot more involved than you might think.
As a rough guide each letter is around 14 drones on average. So 2 letters and a heart would be around 50 – 60 drones.
We hold the required permission issued by the CAA to perform UK drone displays and take care of all the necessary NOTAM and permissions required to produce a swarming drone show.
Remember we also provide fireworks and laser displays – all in house. These can be perfect compliments to drone light shows.
Drone Swarm Light Shows – perfect for castles, stately homes, golf courses, wedding venues, race clubs, airfields, fields and anywhere else you can think of with around 200 x 200 metres of space.