Drone Show
at
Stanford Hall
Stanford Hall is Grade 1 listed, built in 1697 in the reign of William & Mary and situated between the borders of the counties of Leicestershire, Northamptonshire and Warwickshire in the heart of England.
The Hall is surrounded by 700 acres of private park and woodland. The Cave family, direct ancestors of Nick and Lucy Fothergill the current owners, have been the custodians of the land for over 590 years, since 1430 and linked to the Braye peerage since 1839. Stanford Hall and Park, welcomes public visitors on an annual basis.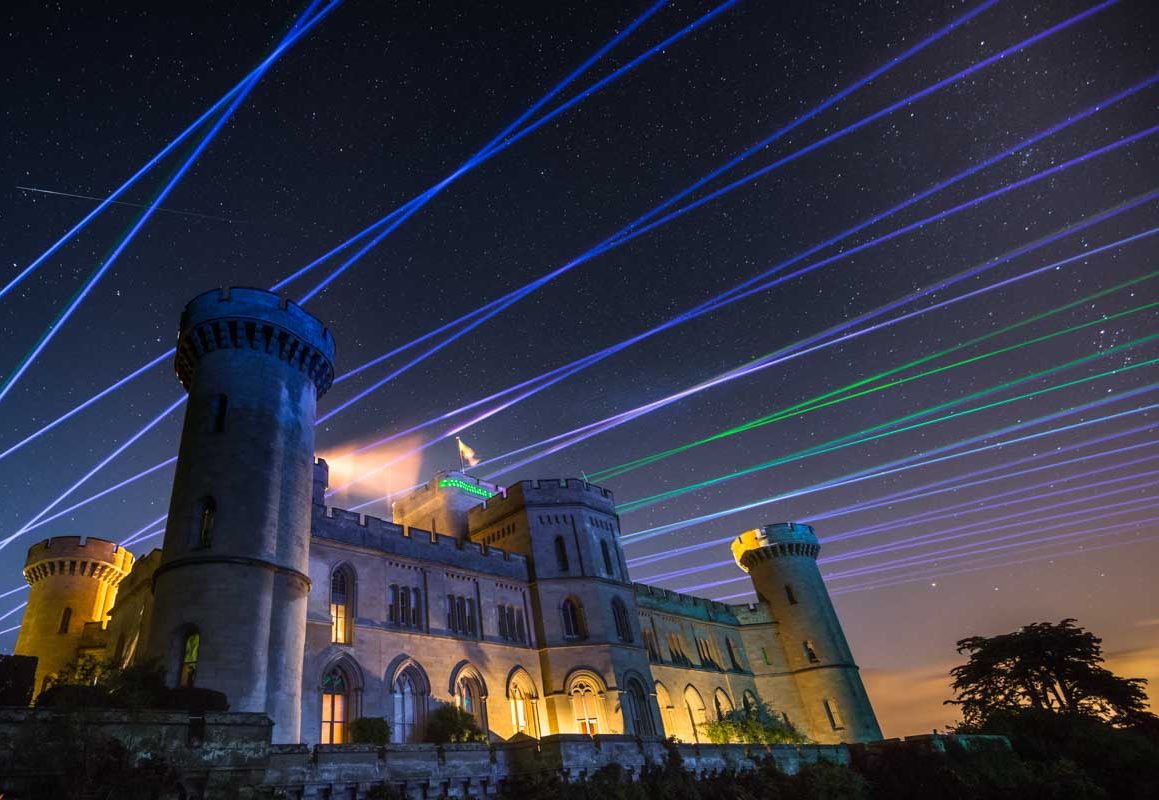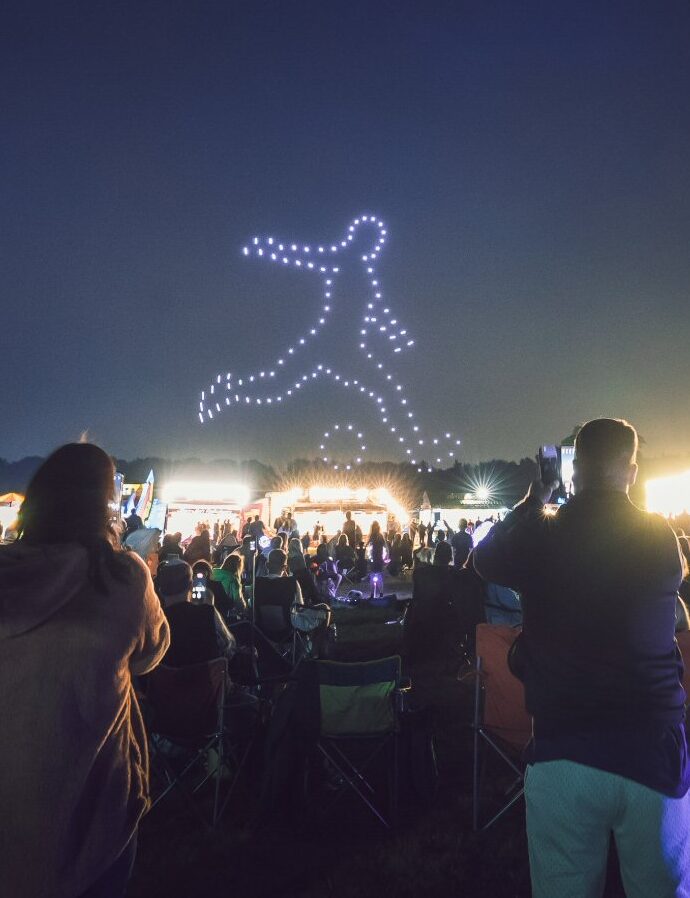 Painting the sky
with light pixels
by UK DRONE EXPERTS – DRONESWARM
Drone light displays represent a captivating fusion of technology and artistic expression. Our exclusive drone fleet features cutting-edge 6-colour LED pixel lights, enabling us to design awe-inspiring aerial performances that paint breathtaking visual masterpieces across the nighttime canvas.
We work in close partnership with you to construct a compelling storyboard that effectively conveys your message during the drone performance. We customize the colours and visuals to seamlessly align with your vision.
Throughout this collaborative journey, we produce animation visuals and renderings for your review, ensuring that your vision is realised with meticulous precision and creative flair.
Drone Light Shows at Stanford Hall
Example events
Whilst we are able to readily accommodate even the most unconventional concepts or projects, here are a few examples of events where a drone display can captivate audiences.
Step by step – booking a drone show
The journey begins with a simple conversation. Contact us by email or phone, and let us know your event's details, your vision, and the date you have in mind.
We'll collaborate, in person or over video calls, closely with you to understand your specific needs. We'll work together to define the purpose, theme, and any special requirements for your drone show.
Our team of experts will start the show construction process. We'll create a storyboard and design, including colors and choreography, to make your drone show come to life.
Our animation team will create visuals for you to show how each scene of your storyboard will look. We'll seek approval before moving to the next step. At this point you might decide to add or remove content.
We'll produce a 3D animation render of the show. This is used to check for all of the elements involved in drone show design – from lighting, transitions, spacing, speed of flight and an overall "does each scene work?"
Once complete and we've test flown your design at our private airfield we've arrived at the day of the event. Sit back and relax knowing you're in safe hands as your visual spectacle unfolds exactly as planned.
write us or contact us on our social media
We also do the following in-house:
Born August 1999 – DroneSwarm is part of MLE Pyrotechnics, one of the UK's leading firework companies, producing displays all across the UK and worldwide. www.mlepyrotechnics.co.uk
We run the UK distribution for world famous Kvant Lasers in Slovakia. This means we're able to offer full colour laser displays at your event.
We own some of the very best outdoor lighting manufactured by Robe. For example the IPointe65 is designed to produce vivid colour beams visible for miles. We can also light up your venue.