DroneSwarm were pleased to provide a drone light show at the Tech XPO conference held at Ascot Racecourse.
"Unleash the power of innovation and join us at Tech Xpo, the ultimate UK tech extravaganza of the year! Discover the latest groundbreaking technologies, partake in interactive demonstrations and connect with industry leaders and tech enthusiasts from around the country. Plus, get to know us, the award-winning Midwich team, a little better as all our companies come together in one location, providing an unrivalled experience.
Don't just sit back and watch as possibilities become realities and the future takes shape. Be a part of the action. Join us Wednesday 13th September and Thursday 14th September at Ascot Racecourse."
Creating a drone light show involves the choreographed flight of multiple drones equipped with LED lights to create stunning visual displays in the night sky. Here are some photographs from the display: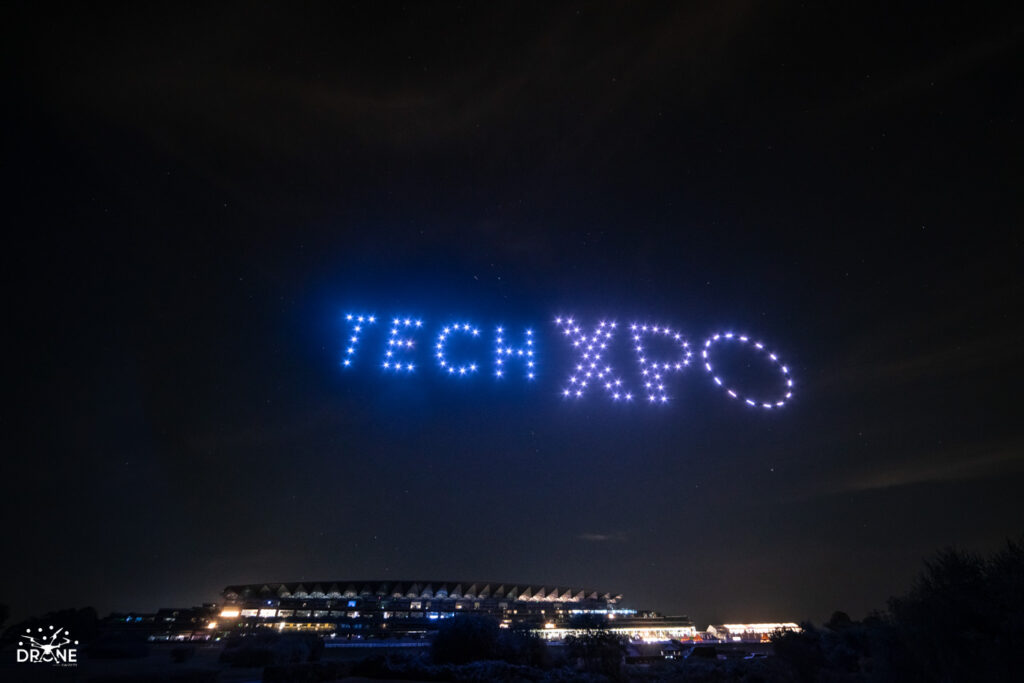 Having a drone light show at a conference can serve multiple purposes and offer several benefits:
Entertainment: Drone light shows are visually stunning and can captivate the audience. They provide a unique and memorable experience that can make the conference more enjoyable for attendees.
Branding and Marketing: A well-executed drone light show can be used to showcase a company's brand, logo, or message. This can leave a lasting impression on attendees and help reinforce brand recognition.
Technology Showcase: Conferences often focus on technology and innovation. Drone light shows are a demonstration of cutting-edge technology, making them a suitable fit for tech-focused events.
Creativity and Artistry: Drone light shows are a form of artistic expression. They can be choreographed to create intricate patterns, shapes, and animations in the sky, demonstrating the creative potential of technology.
Engagement and Social Media Buzz: Drone light shows are highly shareable on social media platforms. Attendees are likely to capture and share videos and photos of the show, increasing the conference's online visibility and engagement.
Evening Events: For conferences that include evening receptions or outdoor events, drone light shows can be a captivating addition to the program, enhancing the overall atmosphere and ambiance.
Highlighting Themes or Messages: The choreography of a drone light show can be customised to align with the conference's theme or convey specific messages to the audience.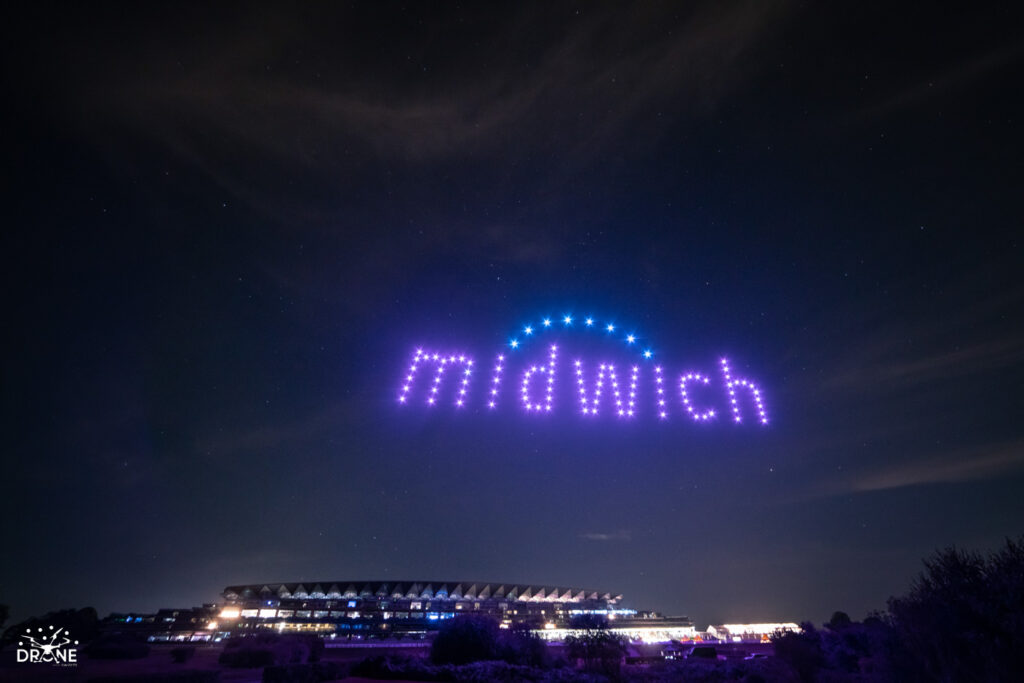 In summary, incorporating a drone light show at a conference can enhance the attendee experience, create a memorable event, and align with the conference's themes and goals, particularly if technology, innovation, and creativity are central to the event's objectives.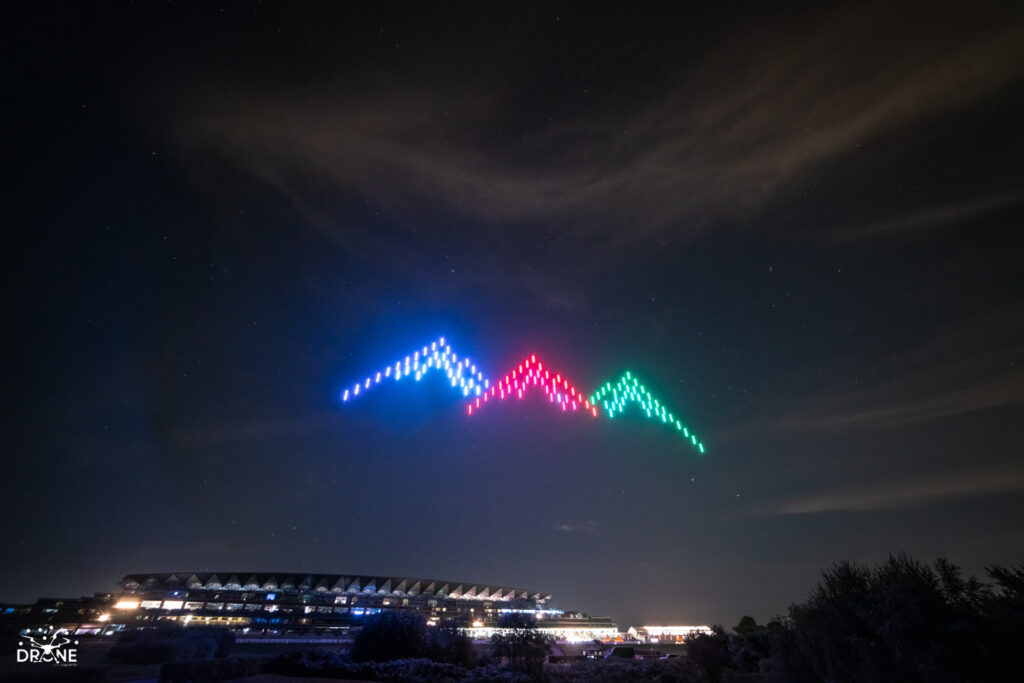 Ascot Racecourse is a world-renowned horse racing venue located in Ascot, Berkshire, England. It is one of the most prestigious and historic racecourses in the United Kingdom and hosts some of the country's most famous horse racing events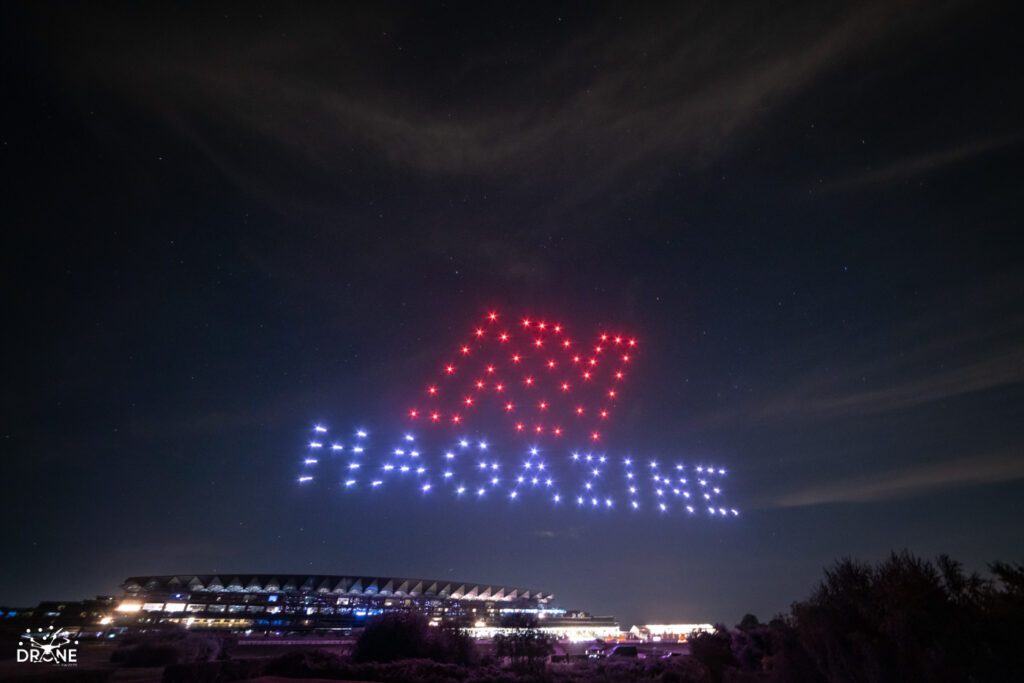 To book a drone show with us please get in touch on 01327 876 037 or contact us