Valentine's Day, also called Saint Valentine's Day or the Feast of Saint Valentine, is celebrated annually on February 14.
We receive enquiries from people wishing to display messages in the sky. Each letter is around 14 drones as a minimum – so the number of drones soon adds up. The cost of a drone display is based on the number of drones and the complexity and amount of custom animation our team need to do.
Where room or budget doesn't allow a large number of drones we are able to display heart shapes that move and also initials.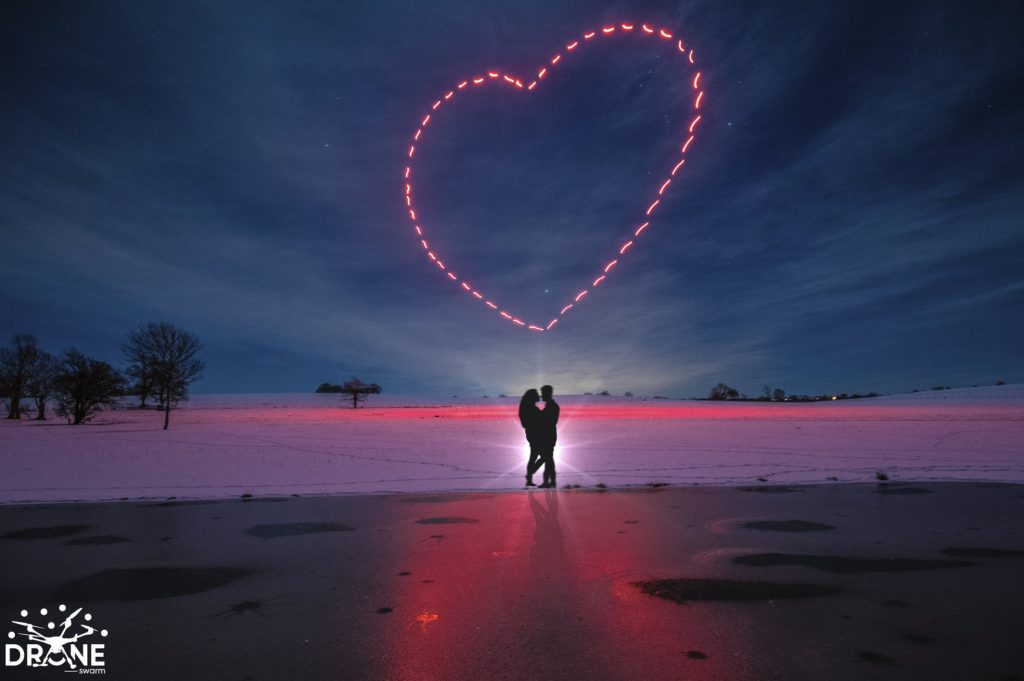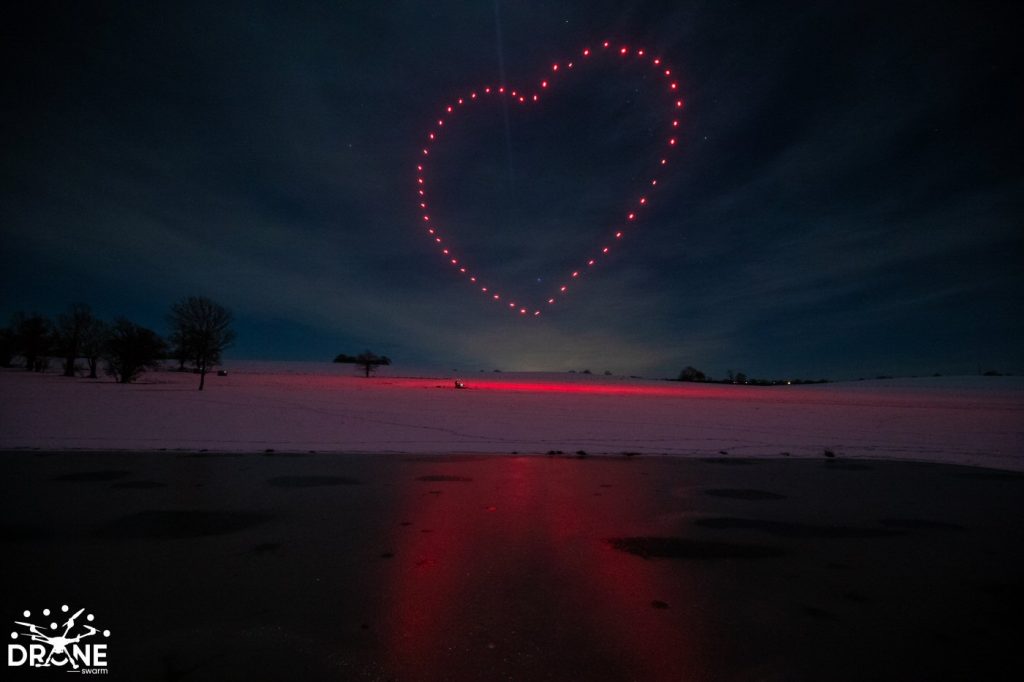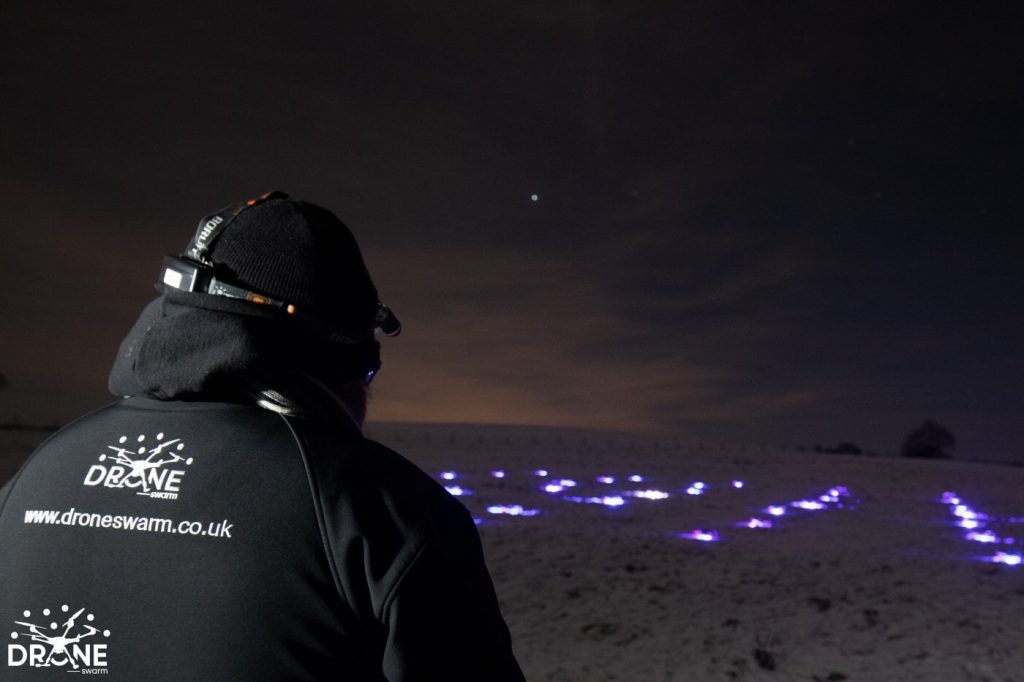 Get in touch to discuss your ideas.