Booking a drone light show for your Valentine is a unique and unforgettable way to express your love and make the occasion truly special. With the help of advanced technology, drone light shows can create stunning visual displays that will leave a lasting impression on your loved one. The synchronised movements of the drones, combined with colorful lights and music, create a mesmerising and romantic atmosphere that is sure to impress. By booking a drone light show, you can show your Valentine how much you care in a truly unique and memorable way.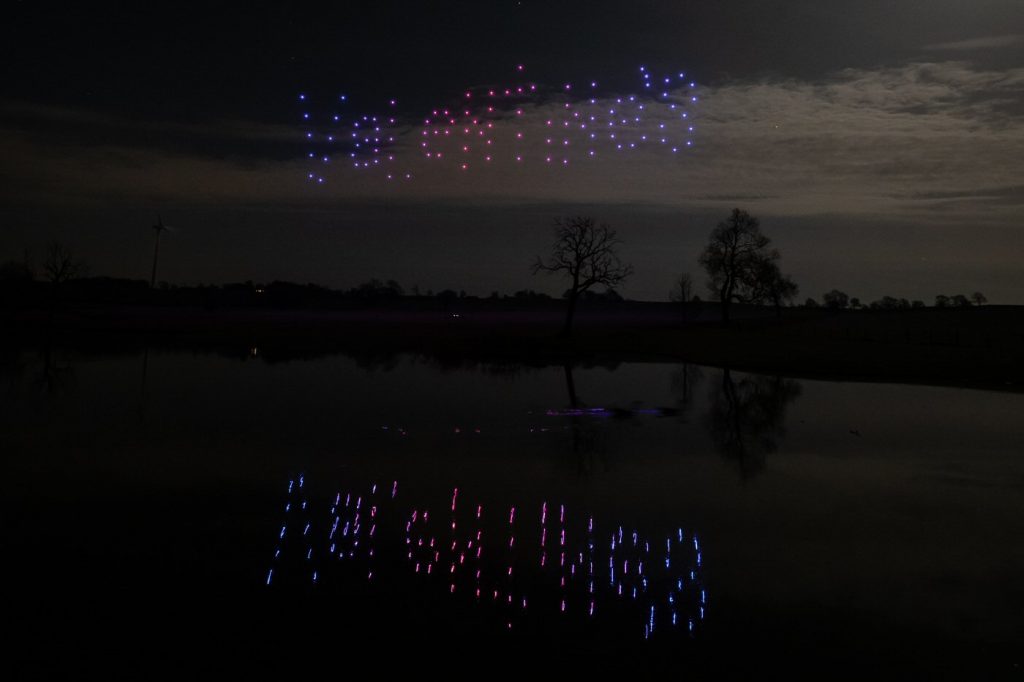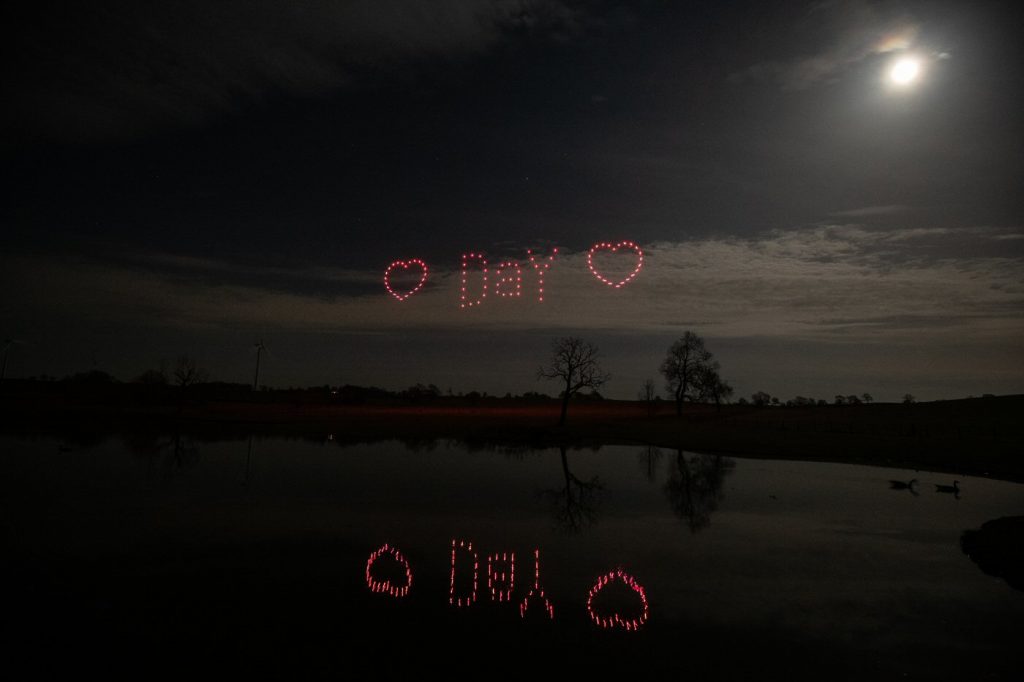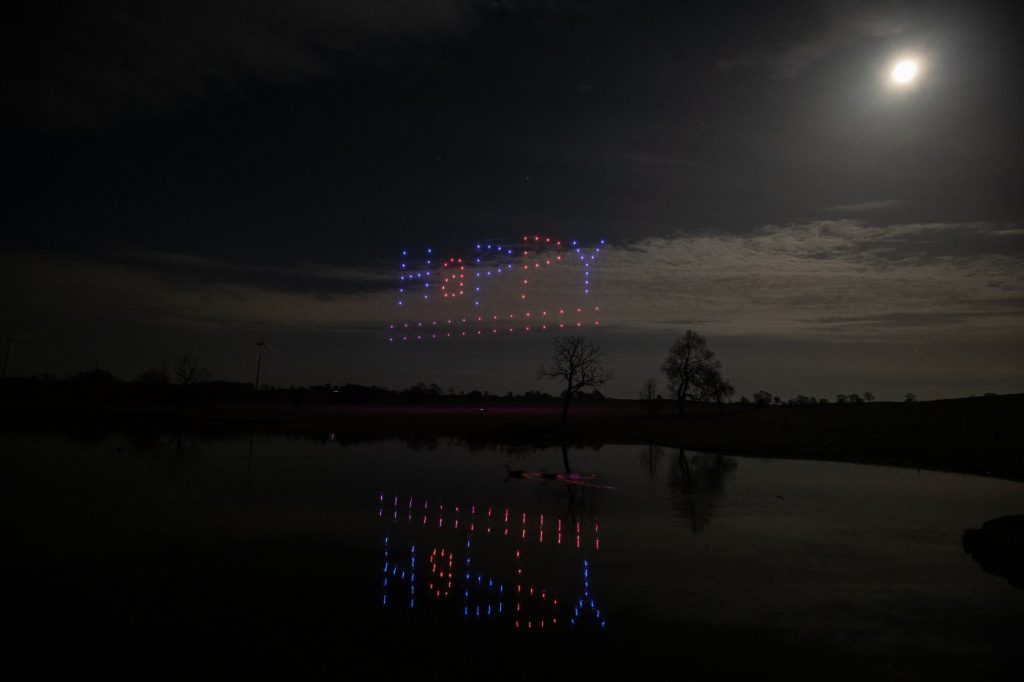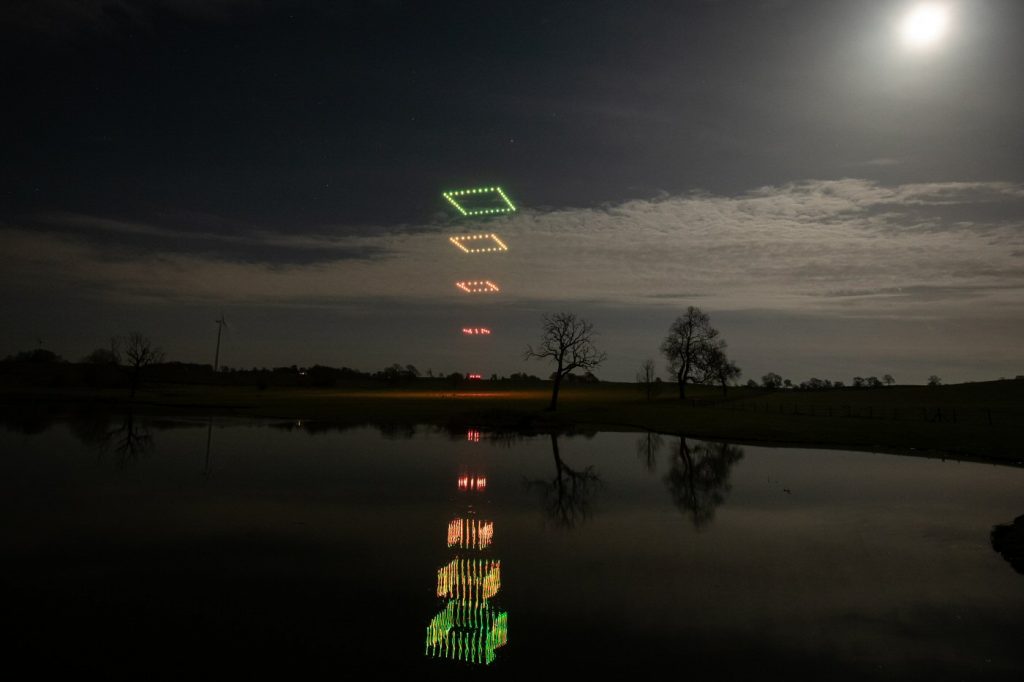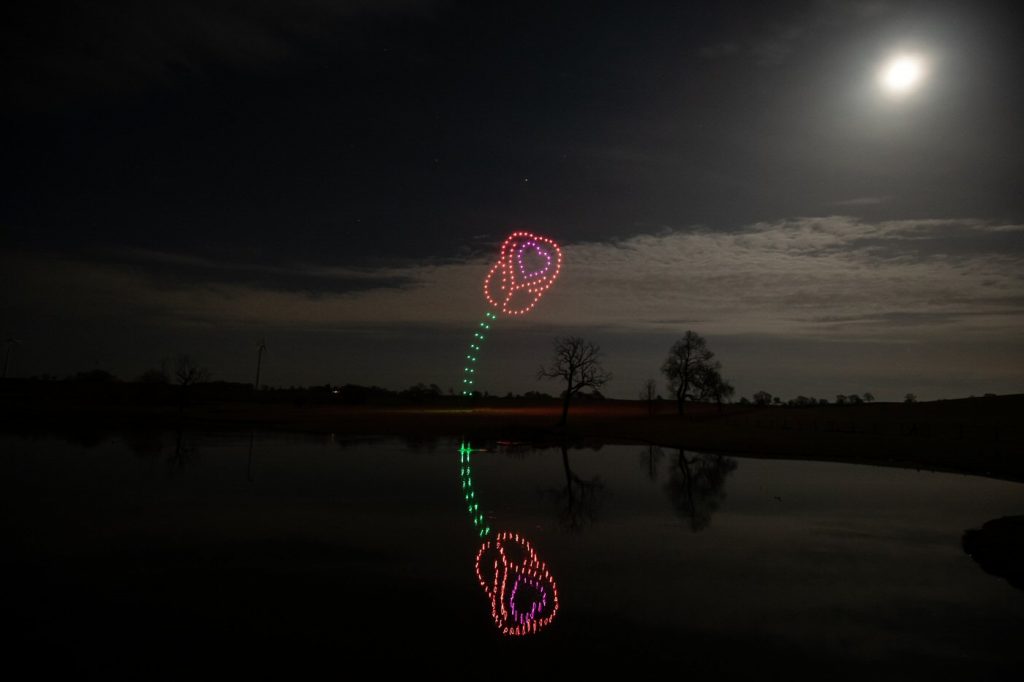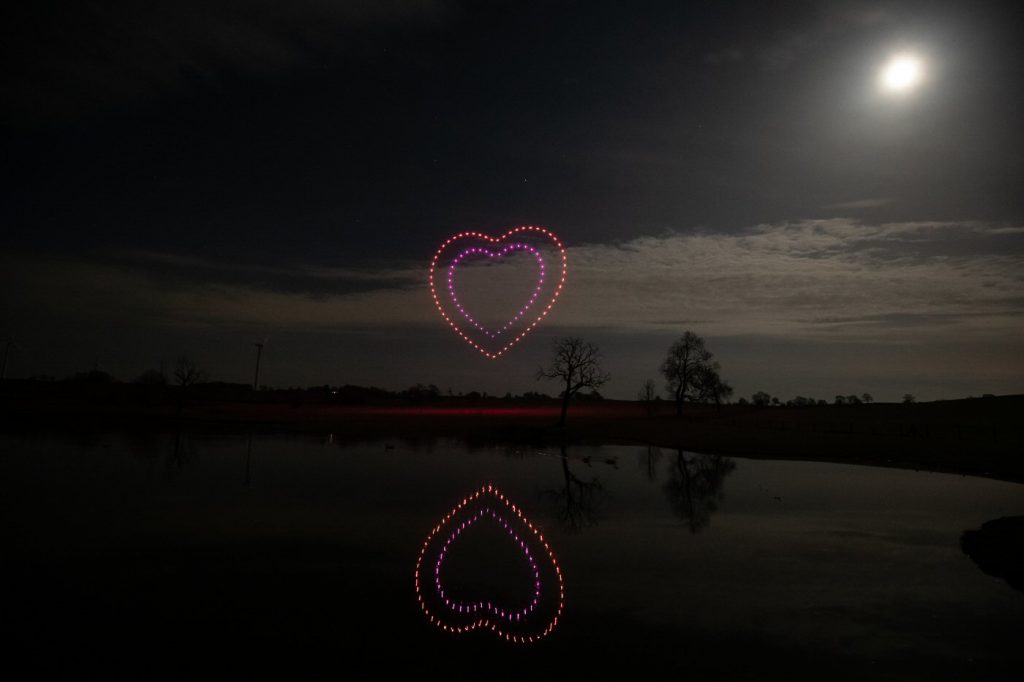 Valentine's Day is an annual holiday celebrated on February 14th. It is a day to express love and affection to romantic partners, family, and friends. The holiday has its origins in the ancient Roman festival of Lupercalia, which was celebrated in mid-February to ward off evil spirits and promote fertility.
Over time, the holiday evolved to become associated with love and romance, particularly in the Christian tradition. The name "Valentine" is derived from Saint Valentine, a Christian martyr who was executed for secretly marrying couples in ancient Rome.
Today, Valentine's Day is celebrated in many countries around the world, typically with the exchange of cards, flowers, chocolates, and other gifts between romantic partners. It is also a popular day for marriage proposals and weddings.