DRONE LIGHT SHOWS FOR SEASONAL EVENTS
Elevate Your Seasonal Event With Aerial Magic
As the festive season approaches, event organisers and businesses seek unique and enthralling ways to capture the magic of each celebration. With traditions rooted in history and the ever-evolving nature of festivities, there's an opportunity to elevate the seasonal spirit like never before.
Introducing Drone Swarm's spectacular drone light shows – a modern enchantment that blends the nostalgia of traditions with the allure of technology.
Drone Light Shows for Halloween
Drone Swarm has brought its mesmerising innovation to a variety of seasonal events, including Halloween. This holiday, known for its cherished family traditions like trick-or-treating and pumpkin carving, now shines even brighter with our captivating drone light shows. As the sun sets, casting long shadows of autumn, the night sky comes alive with Drone Swarms dazzling drone light shows.
In the night sky, flying witches, haunted houses, and eerie crawlies come to life in a haunting dance, their movements meticulously choreographed by drones. Ghostly trails and mesmerising patterns, like swirling vortexes and spiralling cobwebs, create a mystical atmosphere and guarantee an amazing experience for the fascinated audience. With Drone Swarm's drone light shows, your Halloween celebration will be unlike anything your audience has ever experienced.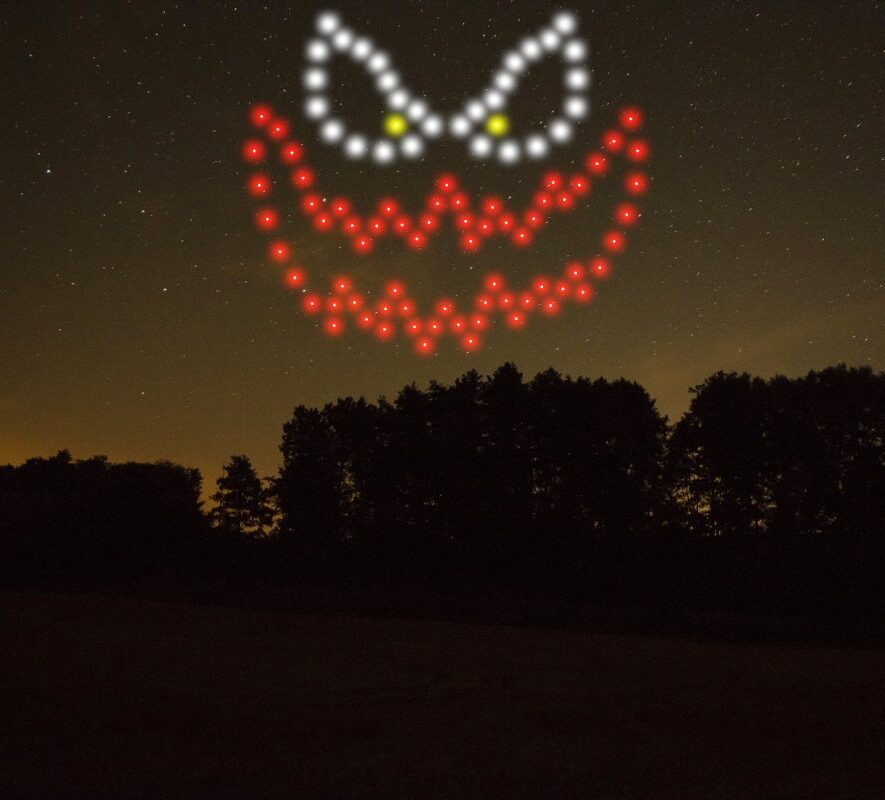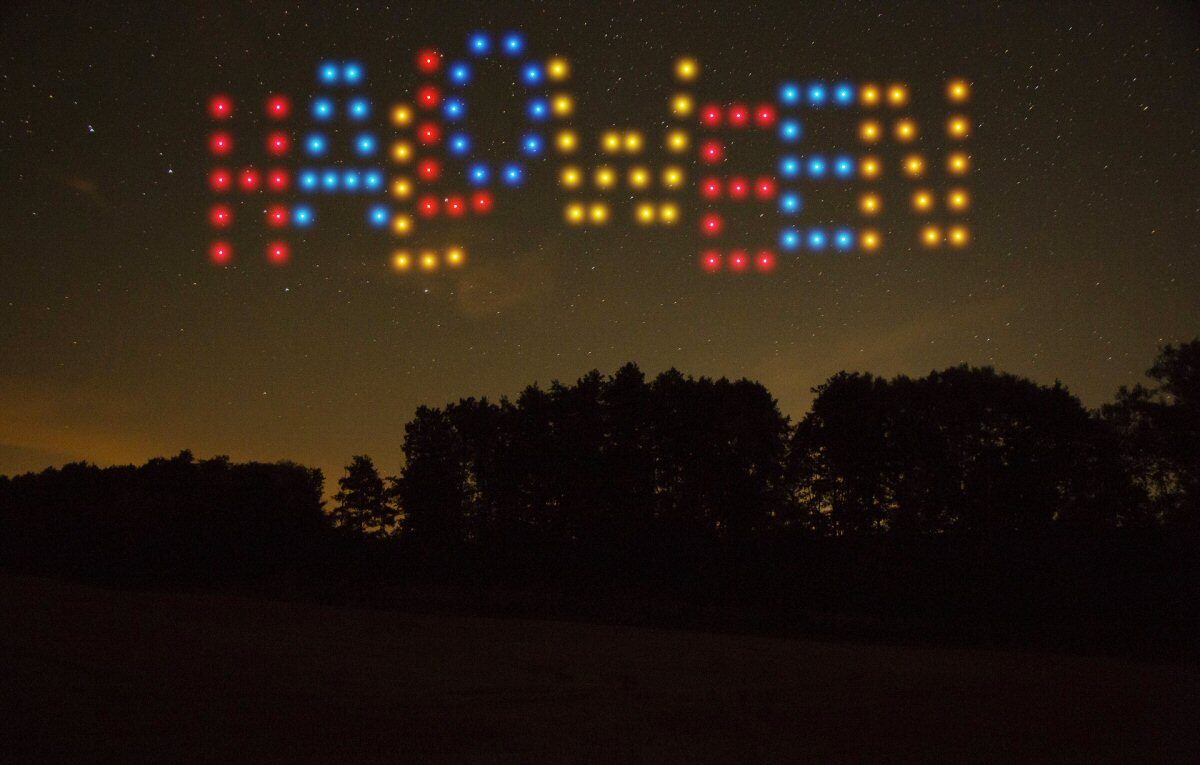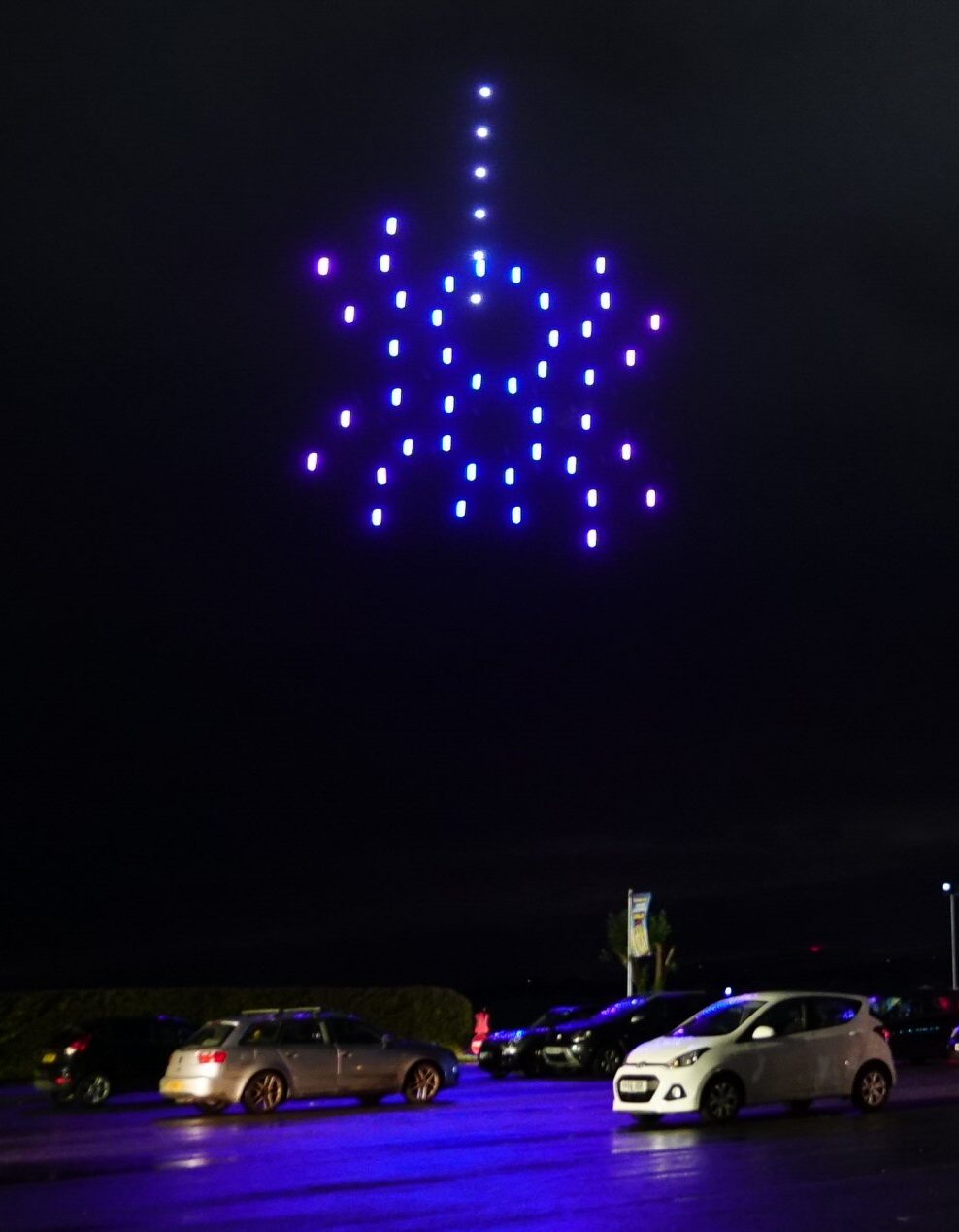 Illuminate Your
Christmas
With Festive Flights
We have also provided drone shows for Christmas events. A time of year that is full of joy, love, and warmth with traditions that spreads happiness and touches hearts. And now, with Drone Swarm's magical drone light shows, Christmas celebrations can reach new heights.

The night sky at your Christmas party can be painted with reindeers, elegant snowflakes and the iconic Christmas tree – all choreographed to perfection. These drone shows, combined with the famous Christmas tunes we all know and love, promise to envelop your Christmas event in a mesmerizing spectacle of light and music.

Accompanied by the heartwarming melodies of classic Christmas songs, these drone displays create a unique, unforgettable experience that captures the essence of the holiday spirit, leaving audiences with lasting memories of wonder and joy.
Drone Light Shows to Welcome the New Year
New Year's Eve is a night already known for its spectacular firework displays, and our drone light shows add a modern twist to this timeless celebration.
As the world counts down to welcome another year, make the transition truly memorable with Drone Swarm's spectacular drone light shows. Whether you would like the drones to symbolise time's passage, or a grand digital clock counting down the final moments, Drone Swarm can bring your ideas to life.
This visual spectacle , combined with the anticipation of a New Year, creates an unforgettable experience that will leave a lasting impression on your audience.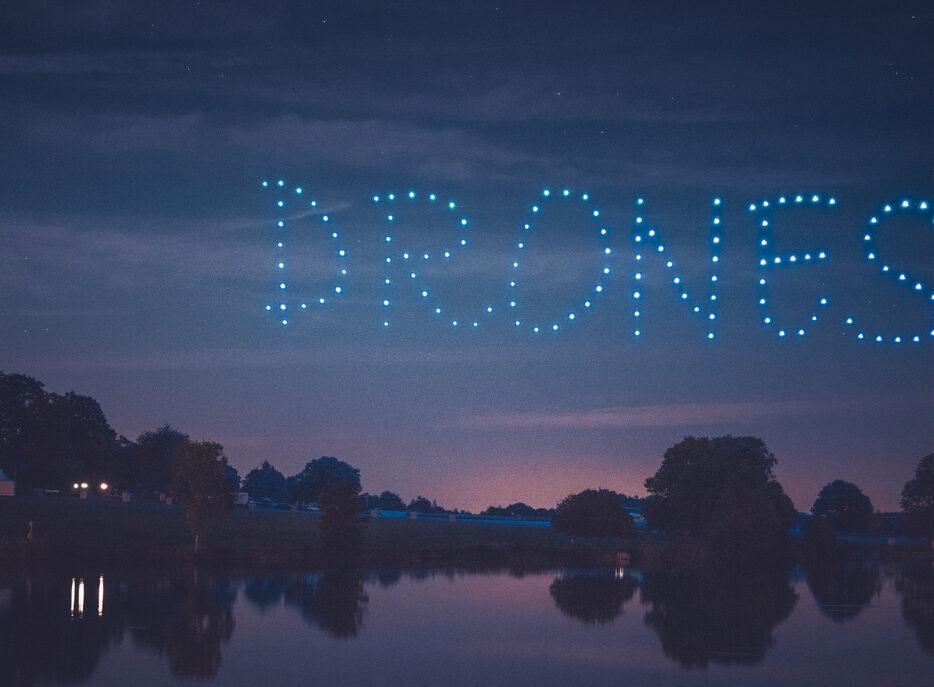 Drone Shows for Every Seasonal Event
No matter the occasion or the seasonal event, Drone Swarm can help you to elevate your celebrations with our exceptional drone light shows.
Whether it be Halloween, Christmas, New Year or any other seasonal event, our expertise in aerial choreography promises a show tailored to your vision.
As each festivity has its own tales, traditions, and emotions, we harness the magic of drones to complement and amplify these sentiments, ensuring every event is truly unforgettable.
Expertise and Precision: Our team works together with you to create aerial masterpieces and to design shows that resonate with the essence of each festival. We listen to your requirements, design for your approval, and handle all necessary permissions.
Safety First: Providing a breathtaking yet safe alternative to traditional fireworks and other aerial displays.

Enhanced Experience: With our ability to provide PA systems, the musical backdrop to the drone choreography ensures a multi-sensory delight for your audience.

Get in Touch
Transform your seasonal event with a drone show provided by the expert team of Drone Swarm. Please get in touch with us on 01327 876 037 or complete our online contact us form and we will respond as soon as possible.