Drone Swarm – The Sky Is The Limit!
DroneSwarm® is a trading name of MLE Pyrotechnics Limited – one of the UK's leading firework display companies.
We are proud to be the first company in the UK to obtain permission from the CAA to produce drone light shows and since then we've deployed more drone shows in the UK than any other company.

We manufacture everything ourselves from the drone platform and LED system through to the 3D show designs. Because we also provide fireworks, lighting and lasers in house we are in the very unique position of being able to offer unrivalled choreography should you wish to combine with other visual artforms.
Whether it is purely a full colour LED drone light show or a package combined with fireworks, lasers or lighting on the ground – reach out to our friendly professional team to get your journey started.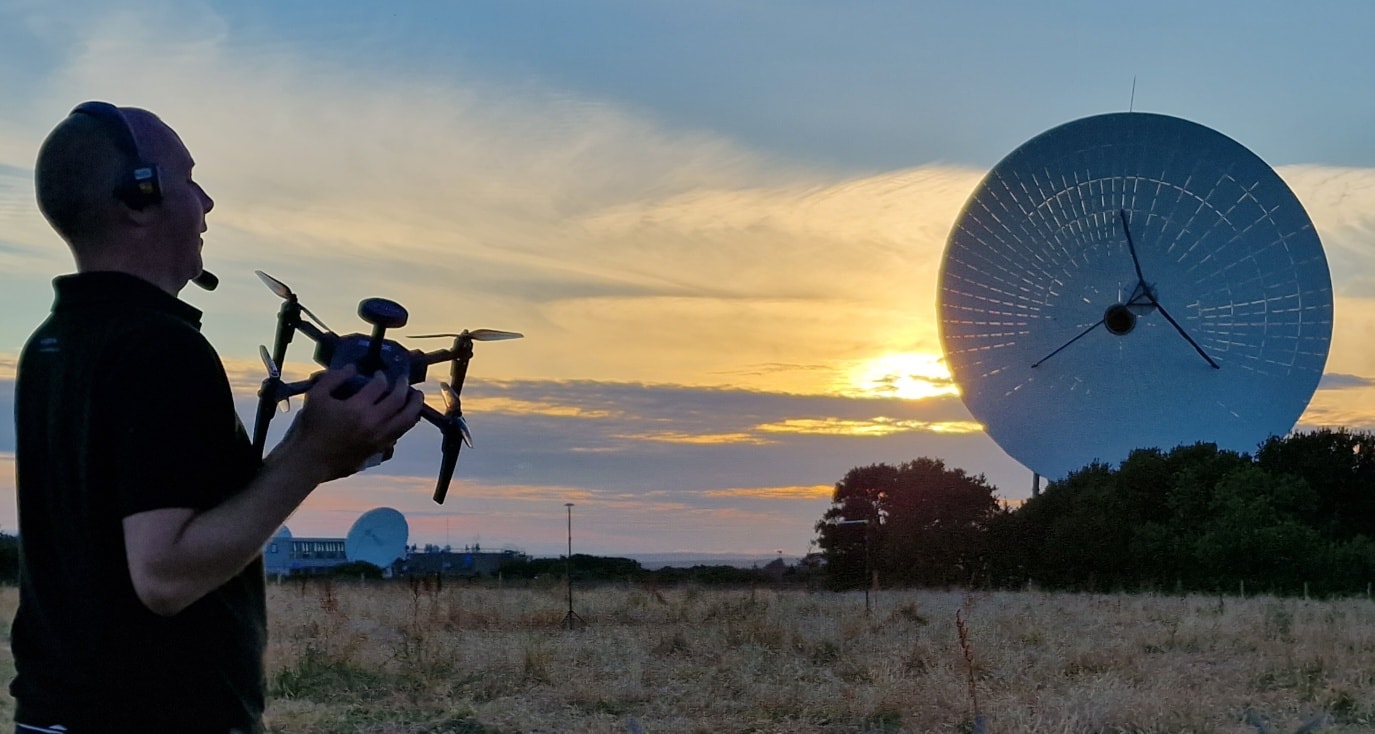 As a company we have worked in the unmanned aviation sector since 2015.

Our dynamic team consists of experts who are dedicated to crafting the drone light show of your dreams.

We are all about making your drone light show dreams come true. Our team work with you to provide a mind-blowing display that'll make any event unforgettable.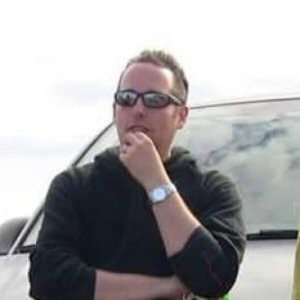 My role is to oversee the project from inception through to production. I am a qualified CAA PFCO pilot (2015). I co-ordinate with the CAA.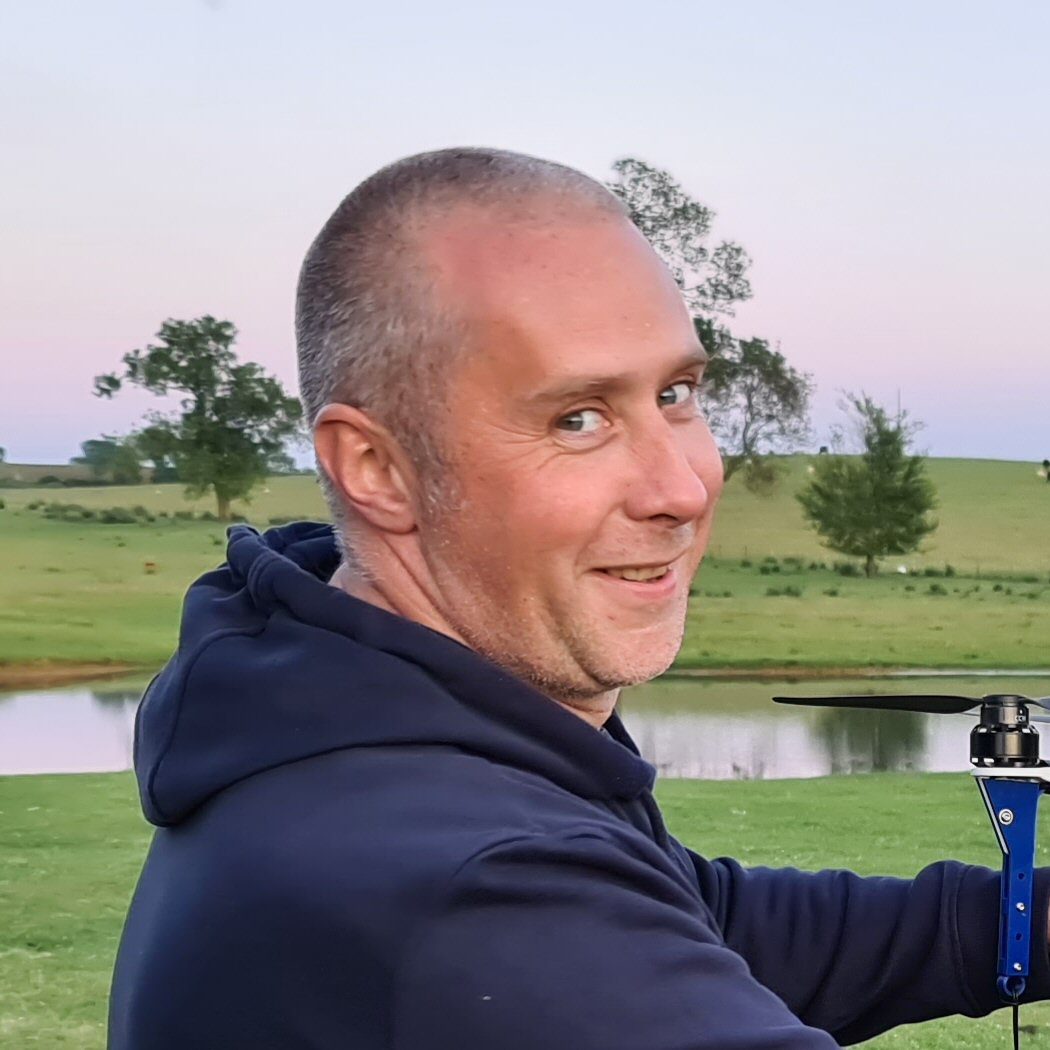 I'm in charge of ensuring we have the technology needed to deliver our vision. I also design LED and pyro hardware and write bespoke software.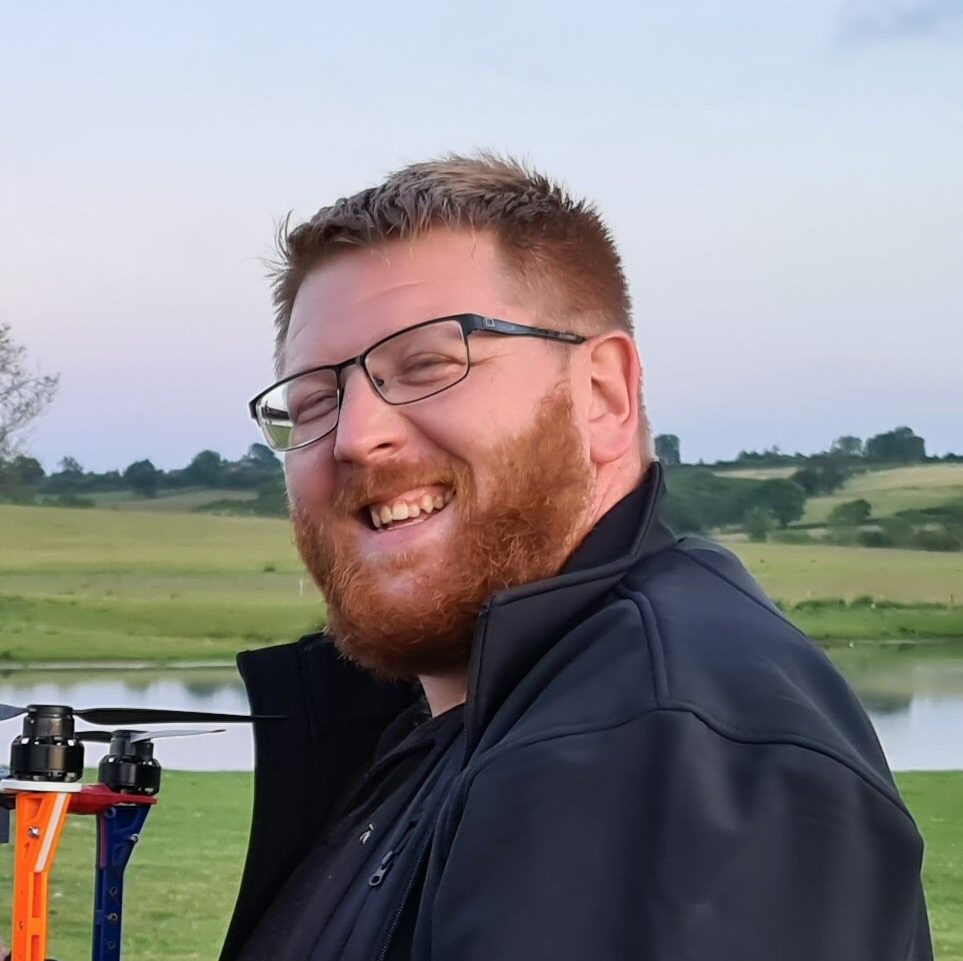 My role is looking after our fleet of drones. I'm heavily involved in deployment and project realisation. My experience with UAV's spans several decades. I'm a qualified CAA PFAW pilot.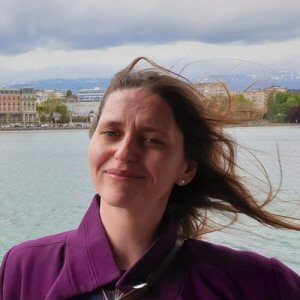 I am in charge of the accounts so you'll deal with me for invoice payments or supplier payments.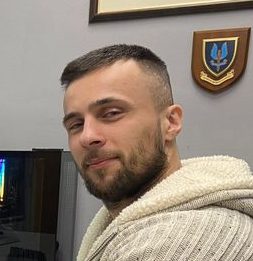 I'm lead animator for Droneswarm and oversee the team working on animations.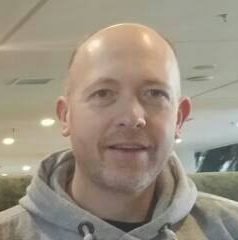 I'm your point of initial contact for all enquiries for new projects or events wishing to add a drone light show to the proceedings.
Rest assured, our collective passion and proficiency will ensure that your vision becomes a mesmerising reality in the skies.
Get in touch with us today to begin your drone light show journey!
Drone Swarm – High Quality Drone Light Shows
At Drone Swarm, we're not just pioneers in the world of drone light shows – we're trailblazers who've been illuminating the skies with captivating displays since 2015. As the very first company in the UK to secure permission from the Civil Aviation Authority (CAA) for drone light shows, we've been setting the standard ever since.
Our journey began with a passion for innovation and a commitment to turning events into unforgettable experiences. From weddings to corporate gatherings, festivals to concerts, our custom-tailored drone light shows have graced various occasions, leaving a trail of awe-struck audiences in their wake.
What Sets Drone Swarm Apart?
Our dedication to pushing the boundaries of what's possible. We've taken drones beyond their conventional roles and transformed them into mesmerising artists, painting the night sky with dazzling animations and spellbinding choreography.
But that's not all – we've revolutionised the art of fireworks too. With our background as one of the UK's leading firework companies, we've ingeniously merged pyrotechnics and drones to create visuals that defy expectations. Our unique ability to control fireworks and LED colours through cutting-edge technology ensures a symphony of light, colour, and emotion that's unmatched in the industry.
Here at Drone Swarm, innovation is at the heart of everything we do. We design and build our own drone light show platforms in the UK, guaranteeing precision and control over every aspect of the display. Our creative expertise extends to manufacturing the drone platform, LED systems, and even the intricate 3D show designs. This vertical integration allows us to create seamless choreographies that blend fireworks, lasers, lighting, and more – a true fusion of visual art forms that amaze and inspire.
From conceptualisation to execution, our dedicated team accompanies you every step of the way. We specialise in crafting animations that tell stories in the night sky. Whether it's simple shapes, logos, or dynamic animations, we infuse life into your vision, utilising LED and pyro options on our custom-built drones. Our animations, meticulously crafted by experts trained in harnessing the latest technologies, are the beating heart of our drone light shows.
Licensed Drone Light Show Video
Filming from the sky is where we started in the UAV / drone world. Since 2015 we've had the permissions required from the CAA to film for commercial projects day and night.
We also have ground broadcast cameras, NewTek live vision mixing servers, robotic cameras and Teradek wireless video senders in house.
We also provide the following services in house to compliment Drone Light Shows…
World Class Firework Displays
We're owned by one of the UK's leading firework display companies – MLE Pyrotechnics Limited.
Drone Light Shows are the perfect compliment to fireworks OR the perfect replacement if you can no longer have them at your event.
Either way – get in touch we've got you covered and offer a full turn-key solution.
High Energy Laser Displays
Full colour diode and OPSL laser projection
We can provide full colour high power lasers to compliment your drone show. From the same building our sister company produces some of the UK's leading laser displays – you'll not find another company able to combine lasers and drones together like we can.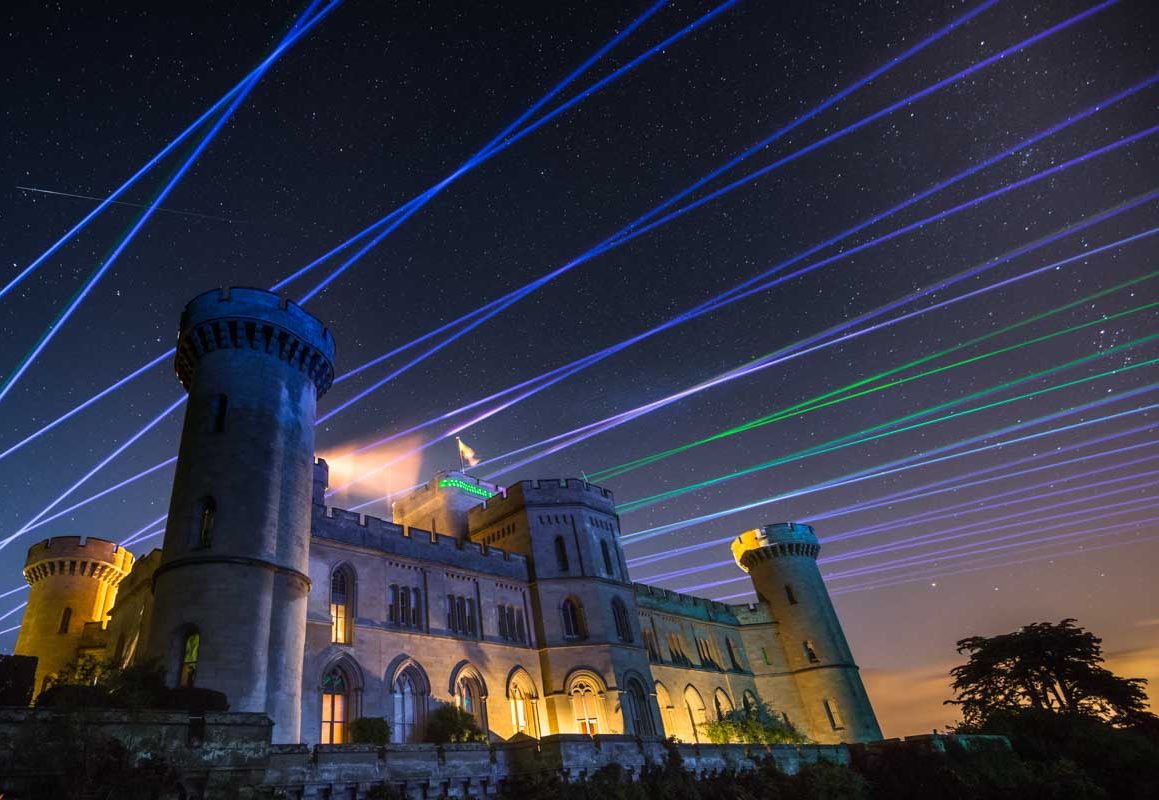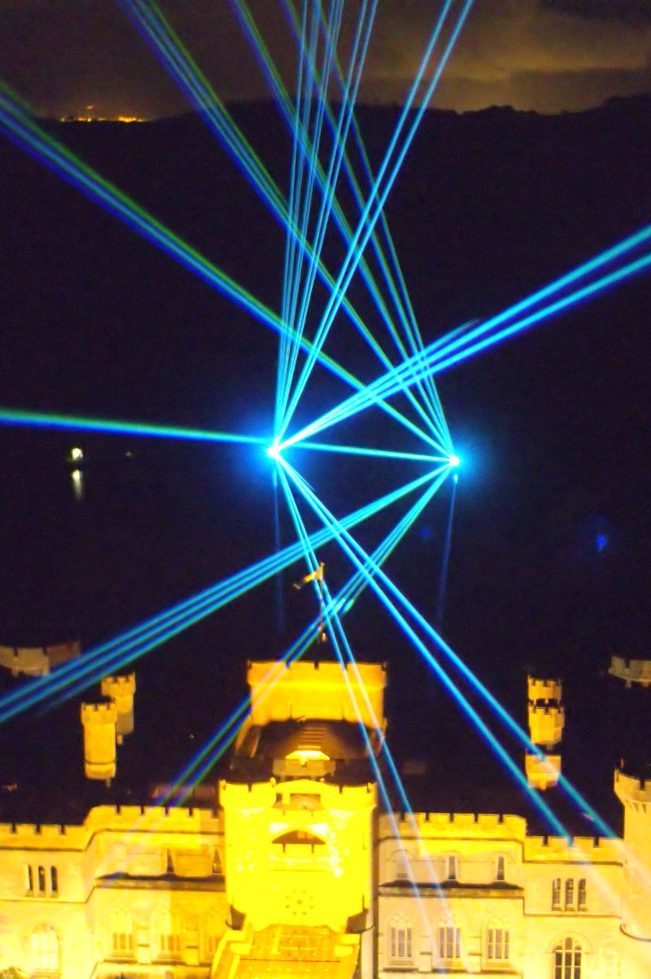 Large Scale Outdoor PA
for Events