In September, we had the privilege of orchestrating a mesmerising drone light show at the magnificent Ragley Hall as part of the renowned Firework Champions event. This spectacular display, set against the picturesque backdrop of Ragley Hall, captivated audiences and left a lasting impression on all who were fortunate enough to witness it.
The show took place across the lake at the stunning venue Ragley Hall.
Here are some of the photographs captured by our photographer Jan Sedlacek: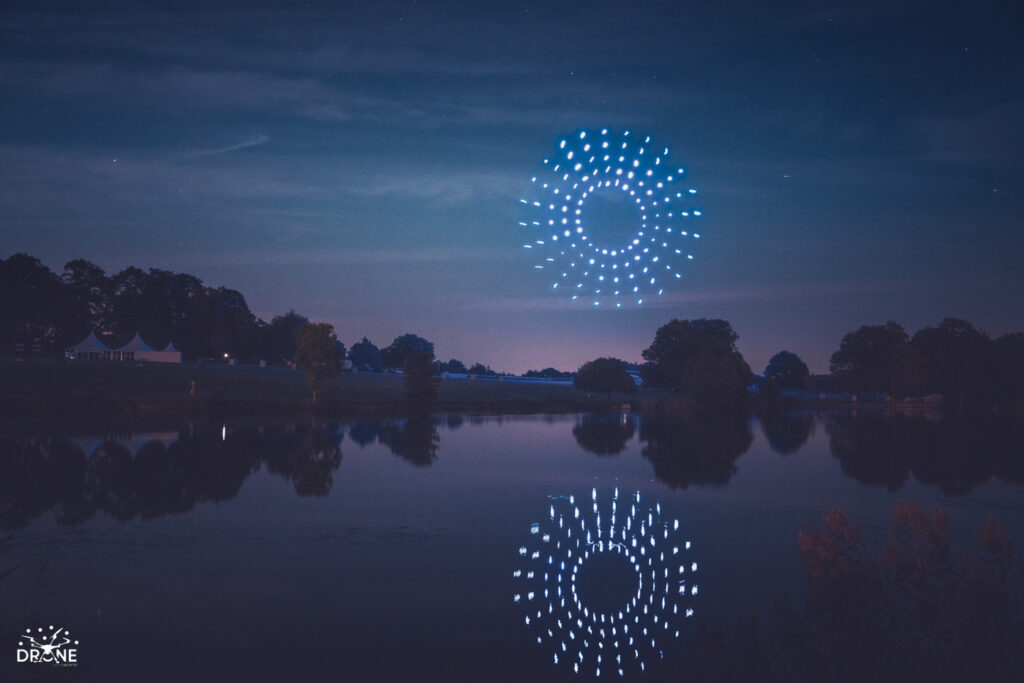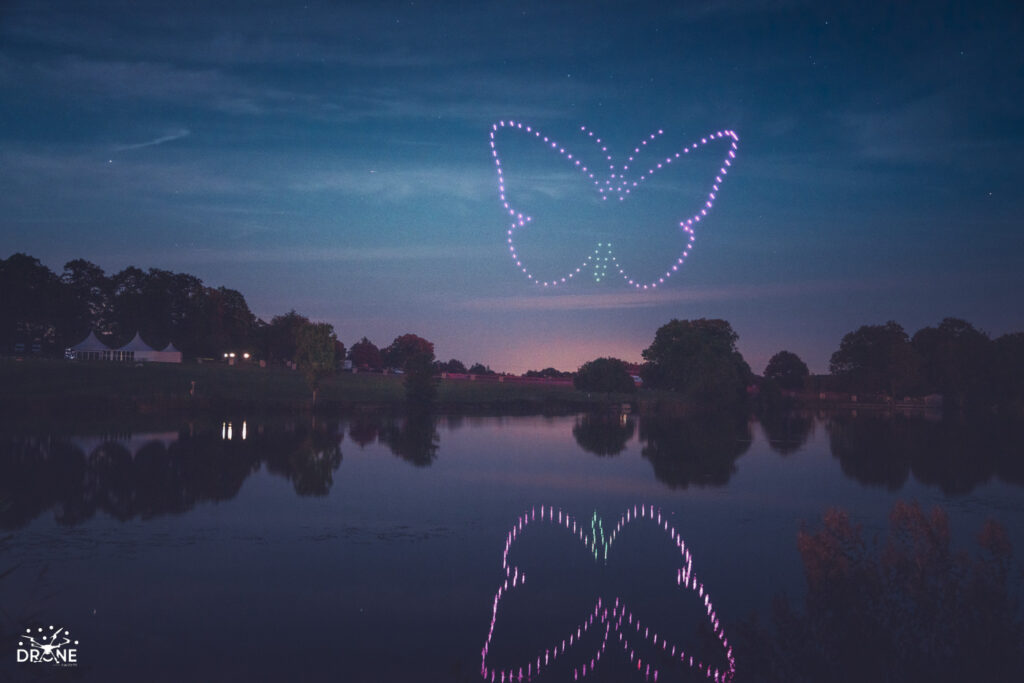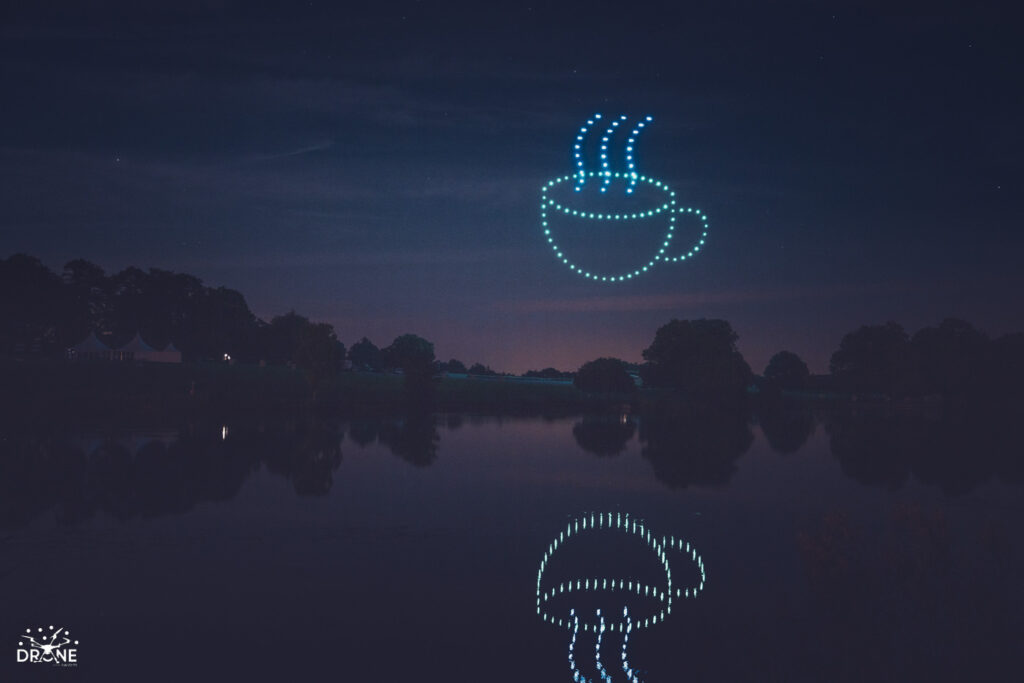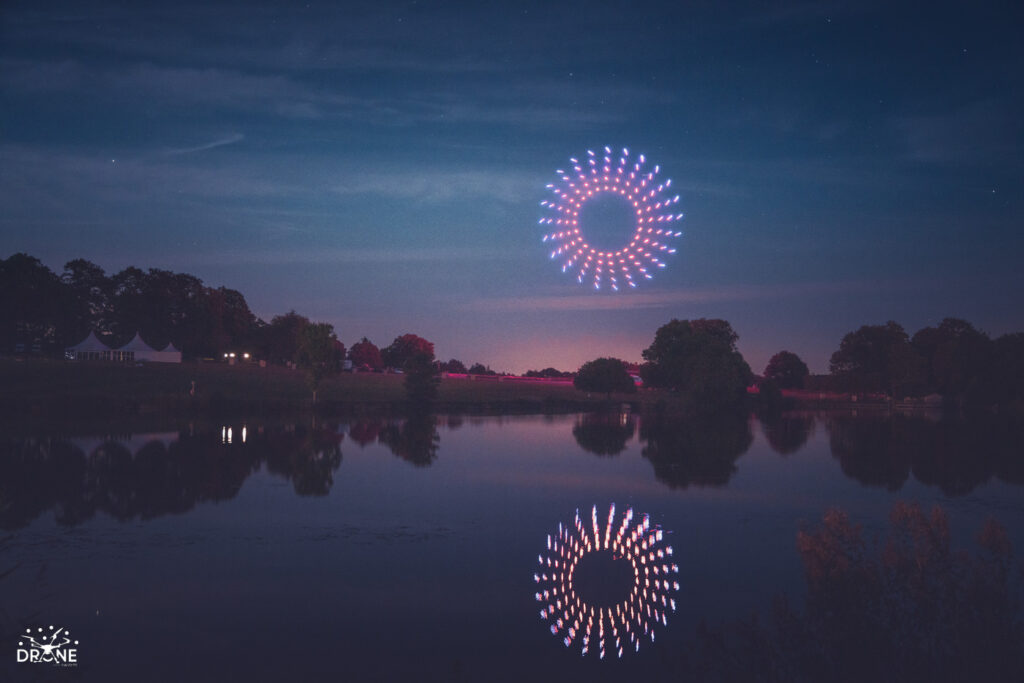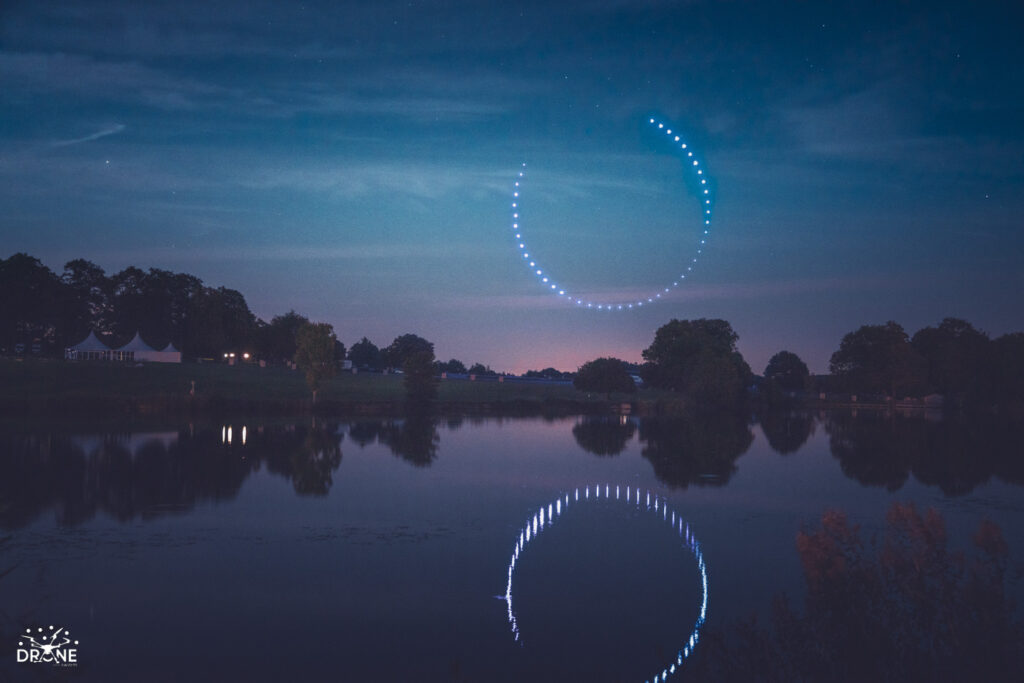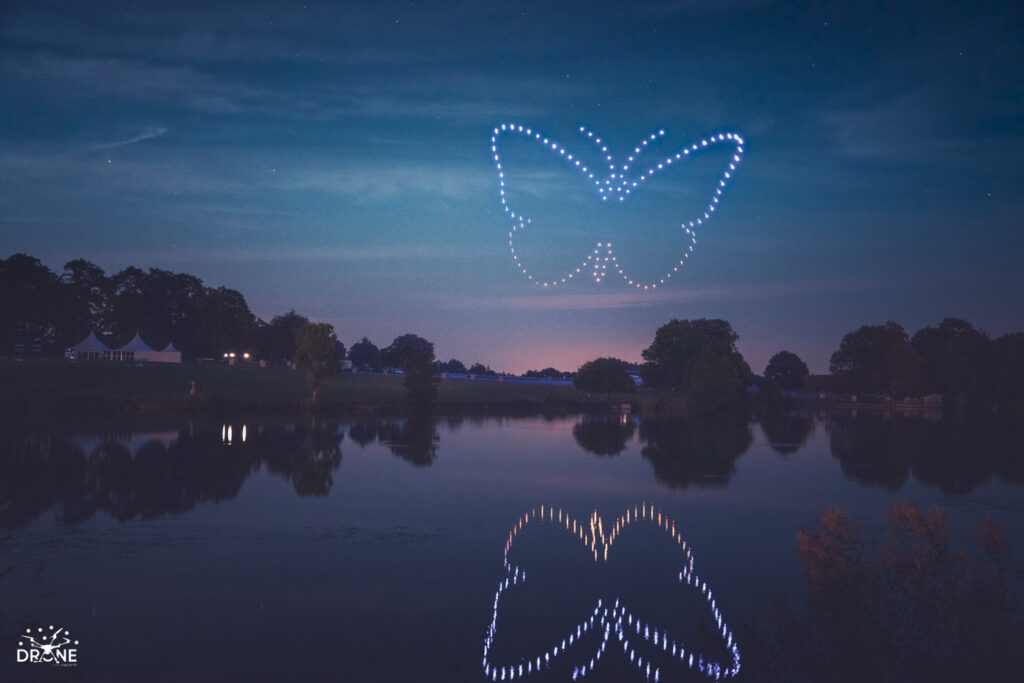 The Dazzling Setting: Ragley Hall
Set amidst the lush English countryside, Ragley Hall stands as a testament to both architectural grandeur and natural beauty. This iconic venue has played host to numerous events, but the combination of a firework show and drone technology was a first for this stunning location. The tranquil lake at Ragley Hall provided the ideal setting for the drone show, creating captivating reflections of the illuminated drones on the water's surface.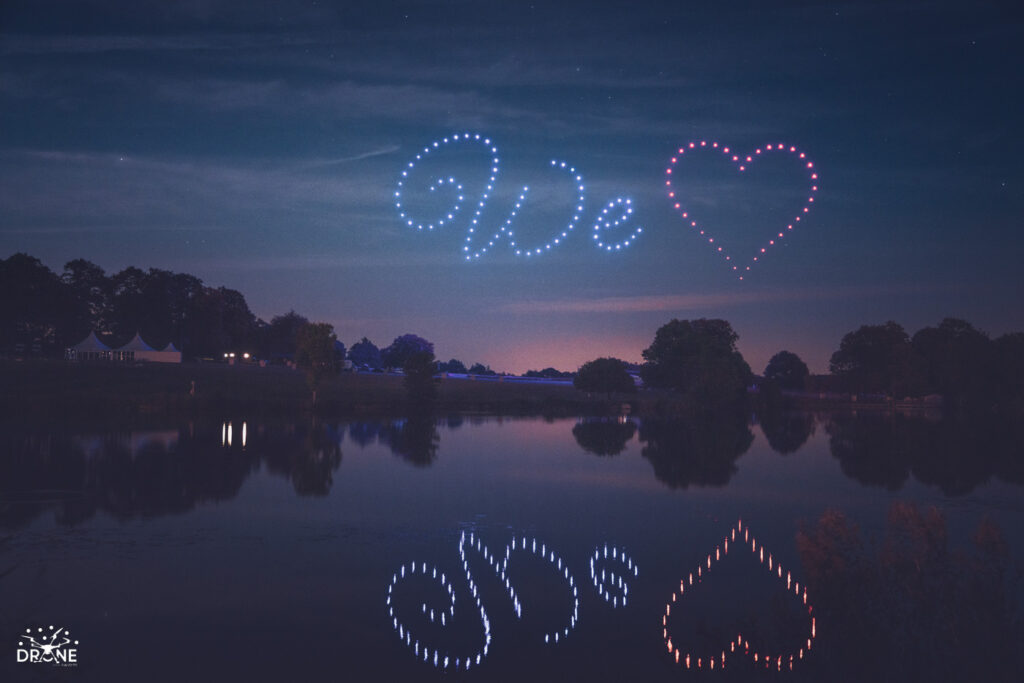 When it comes to family firework events, we all cherish the memories of laughter, dazzling pyrotechnics, and the joy of being with loved ones. However, in recent years, a new phenomenon has added an exciting twist to these gatherings: drones. We're proud to be producing more drone shows in the UK than any other company.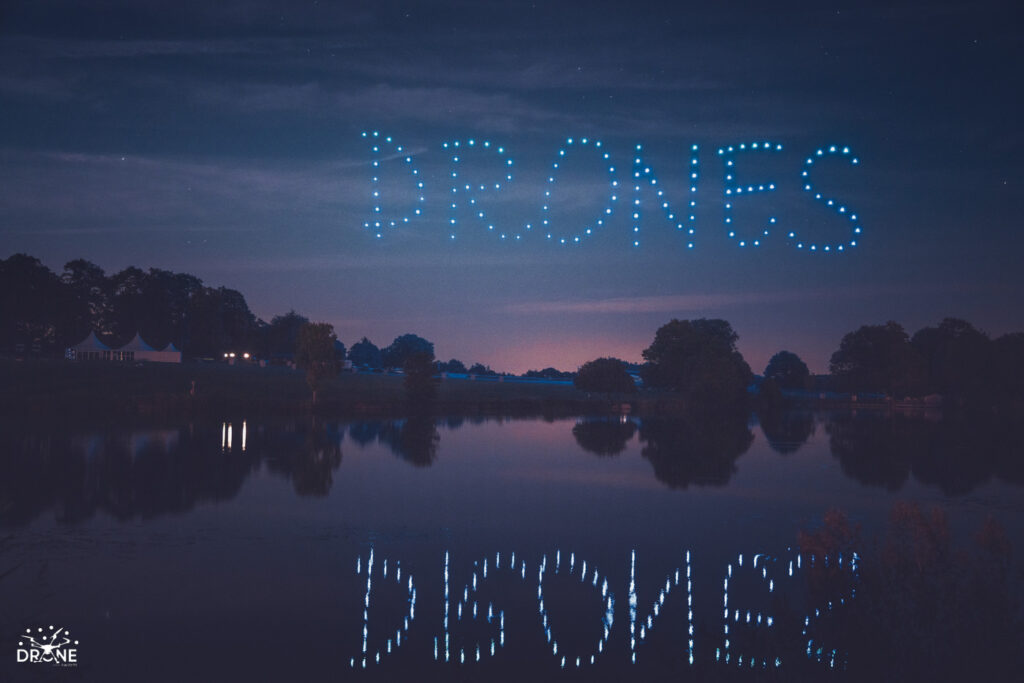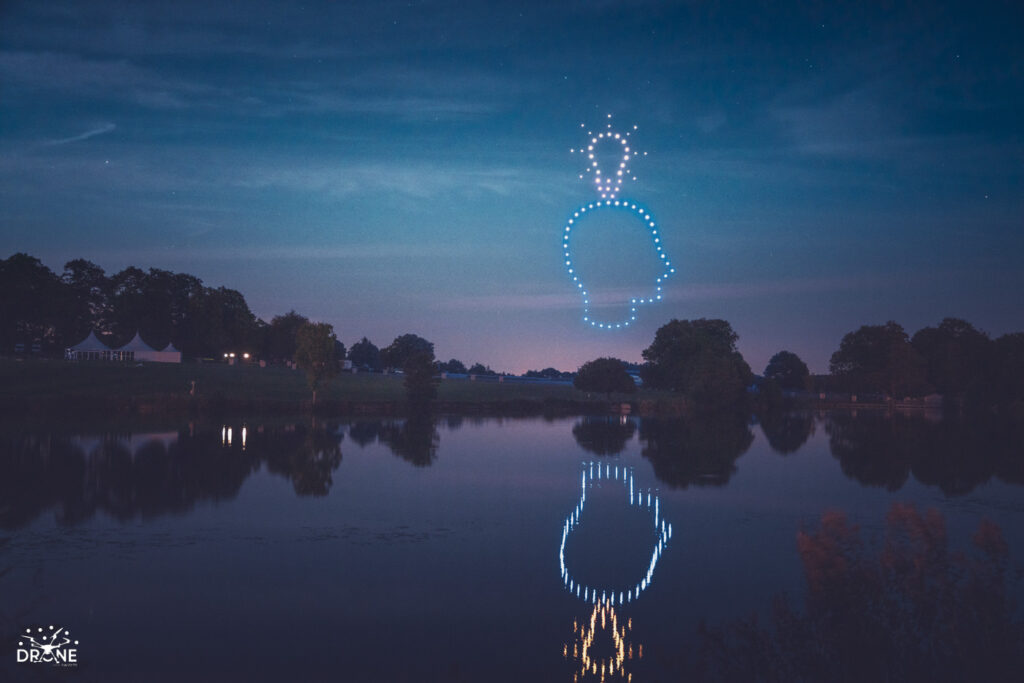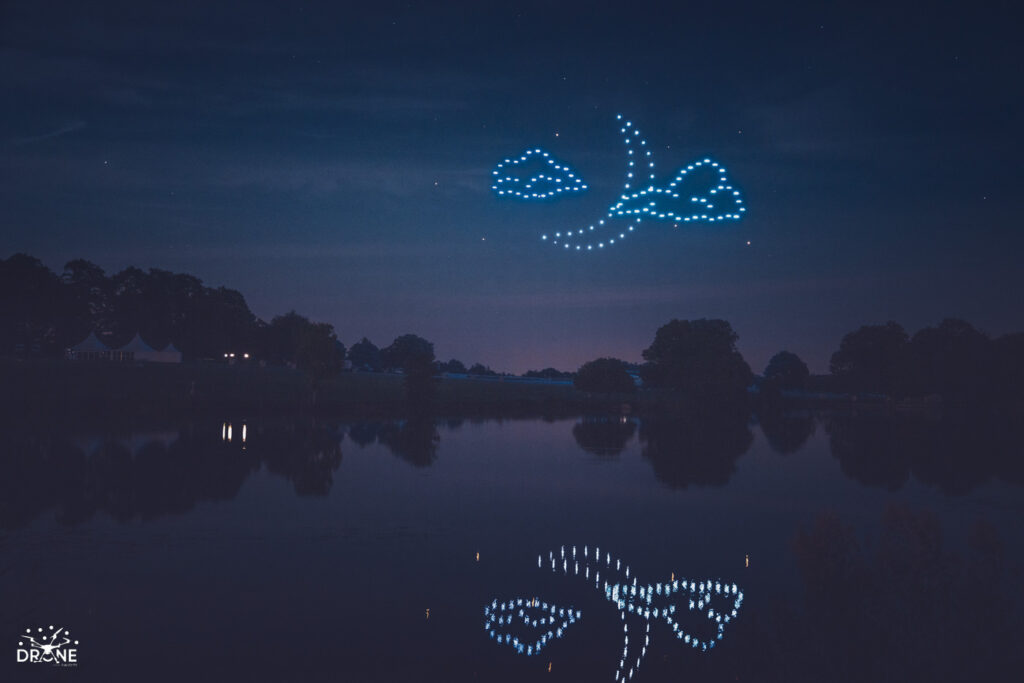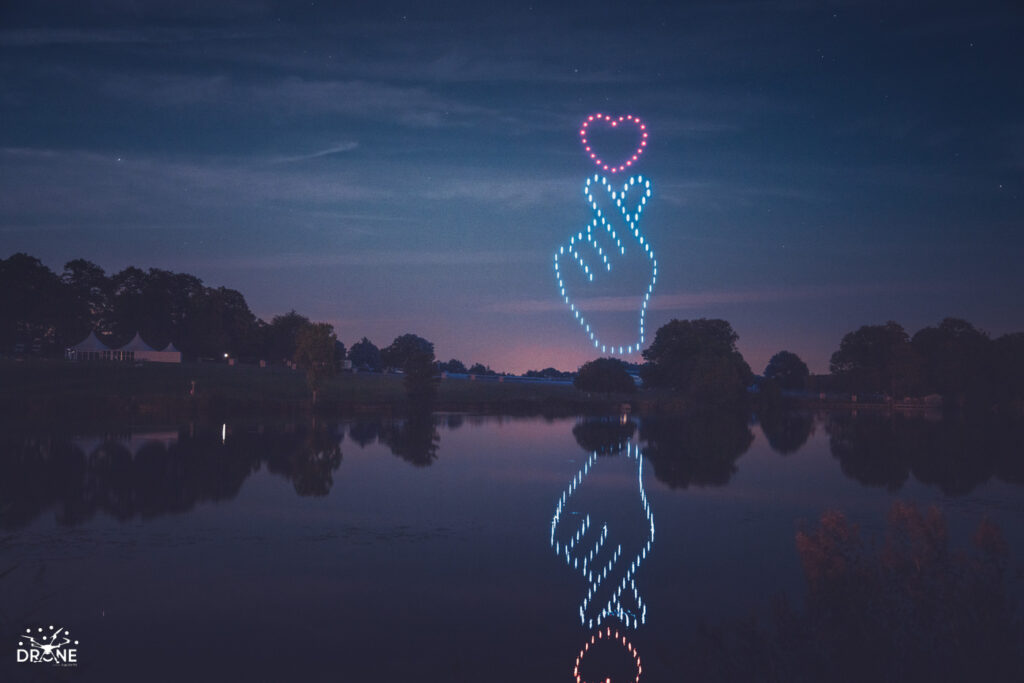 "The drones added a futuristic touch to the traditional spectacle, and it was a visual feast. It's amazing how technology can enhance events." – Emma L.
Drones have rapidly become a part of our daily lives, from capturing stunning aerial photographs to delivering packages. Naturally, their versatility found a place in the world of entertainment, and family firework events are no exception.