"Halloween or Hallowe'en is a celebration observed in many countries on 31 October, the eve of the Western Christian feast of All Hallows' Day"
Usually full of family fun – trick or treating, pumpkin carving, horror shows, apple bobbing, and themed hunts – but how about something new, something different?
Halloween themed drone light shows are a great way to entertain your audience at an event, for your audience or just something over a city skyline.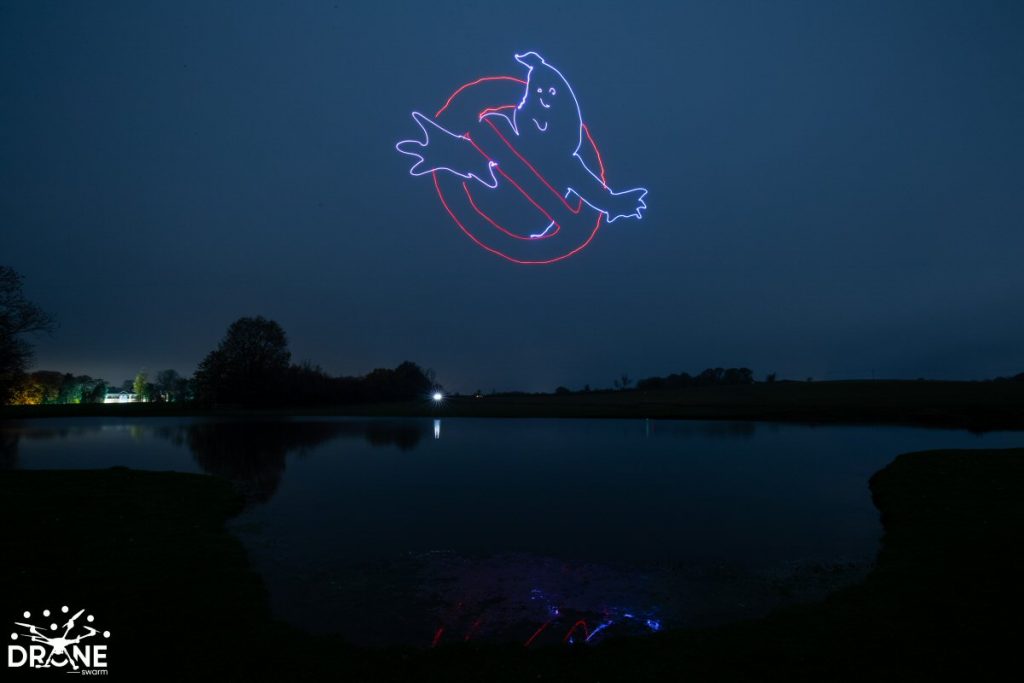 Whether you want to create something for publicity, add to an existing event or show or create something live streamed on social media – we'd love to hear from you. Our expert team will listen to your requirements, design a show for your approval and take care of all the permissions required.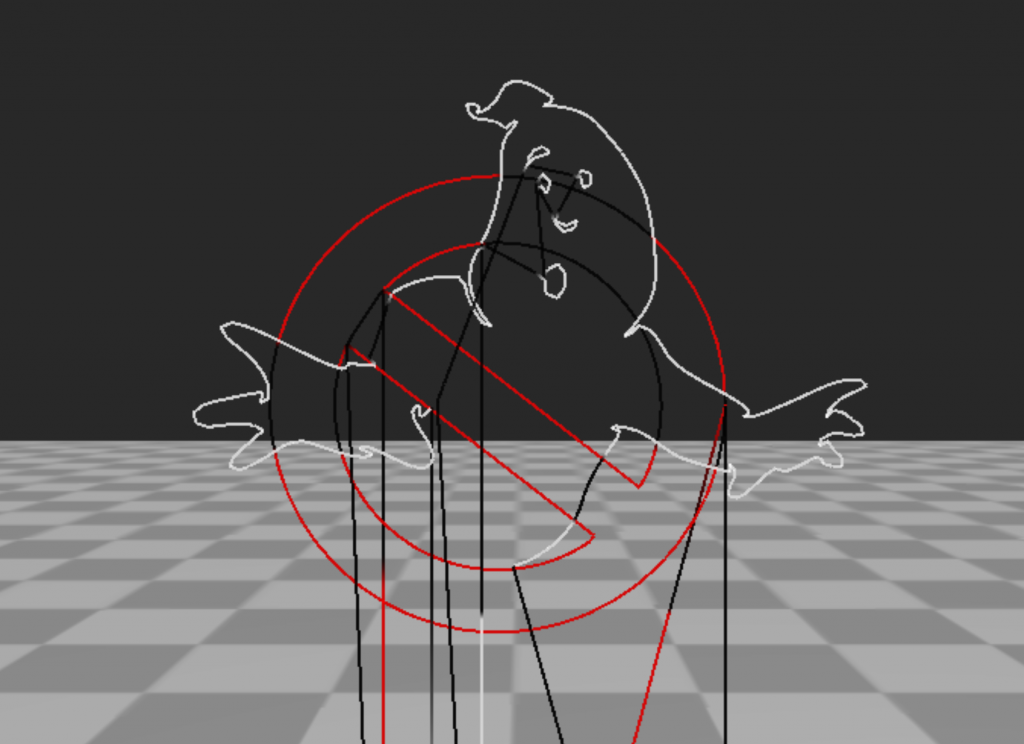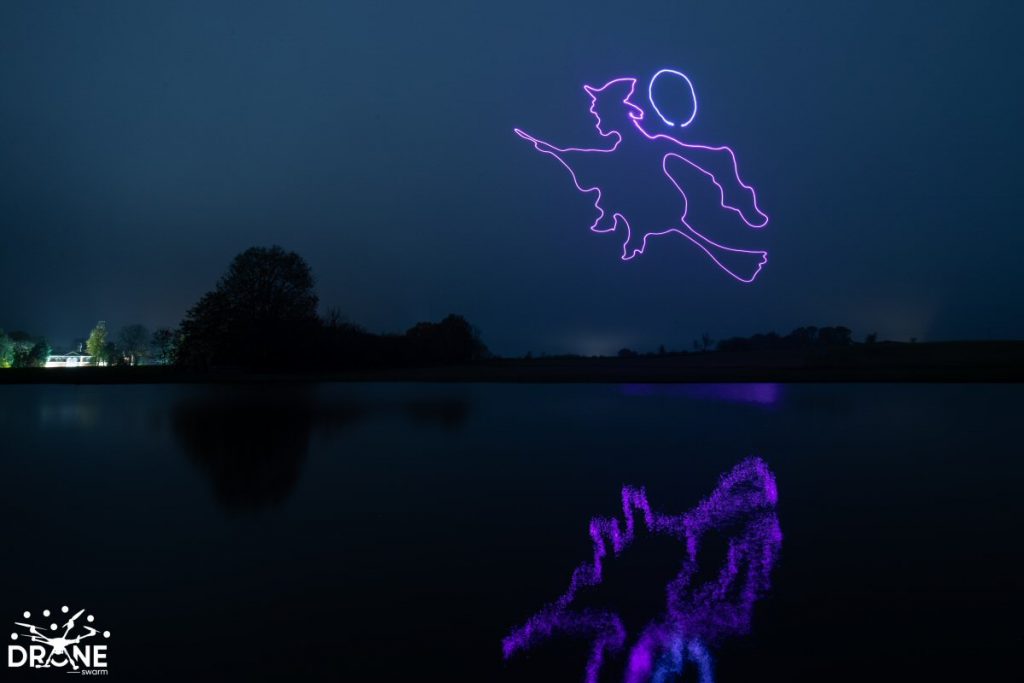 Long exposure drones – Light painting
We use drones to draw in the sky which are captured using a long exposure photograph. Shutter speeds of up to a minute can create some amazing publicity shots for your project or event.
UFO / Halloween / Spooky – Drone Shows
Drones flying in the sky to spooky music creating a thrilling entertainment show like no other.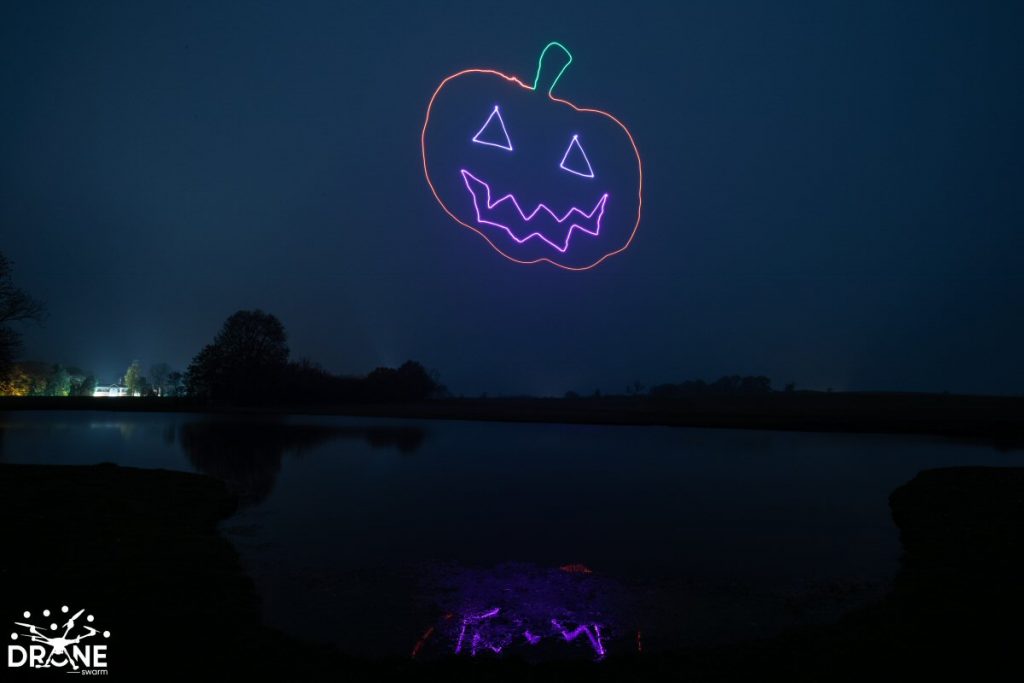 We can provide PA to broadcast music to your audience.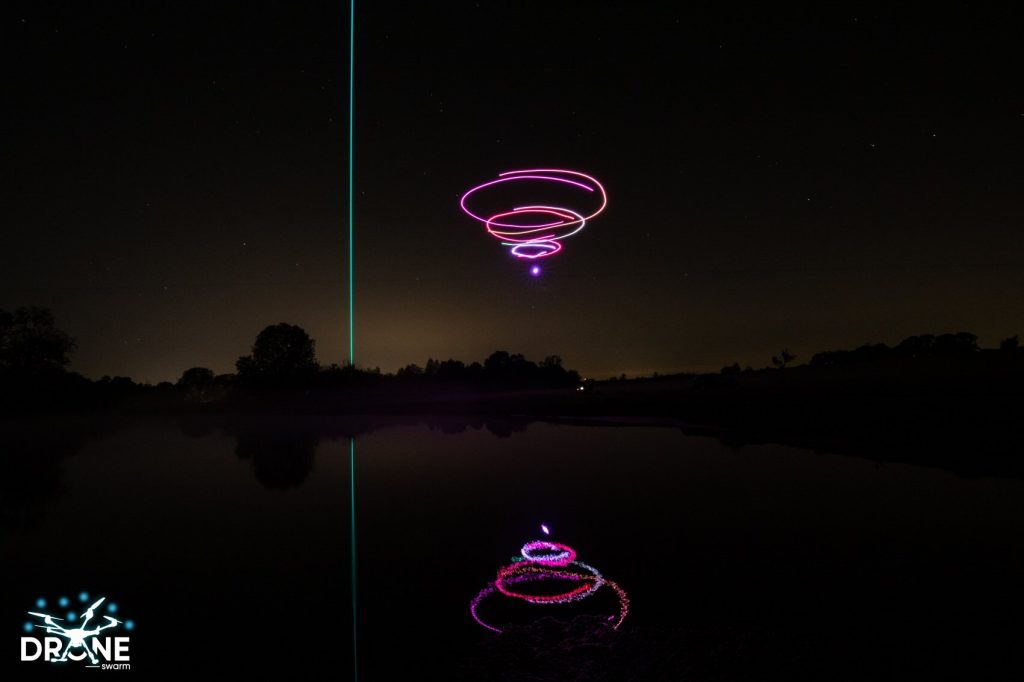 Drone shows are complimented with a high powered full colour laser show especially at any spook-fest. Of course we do that also – all in house. Visit our website www.kvantlasers.co.uk to see more.