Drones are a great new element of visual entertainment to add to your event. We are often asked if they will replace firework displays – let's look at this question in more detail.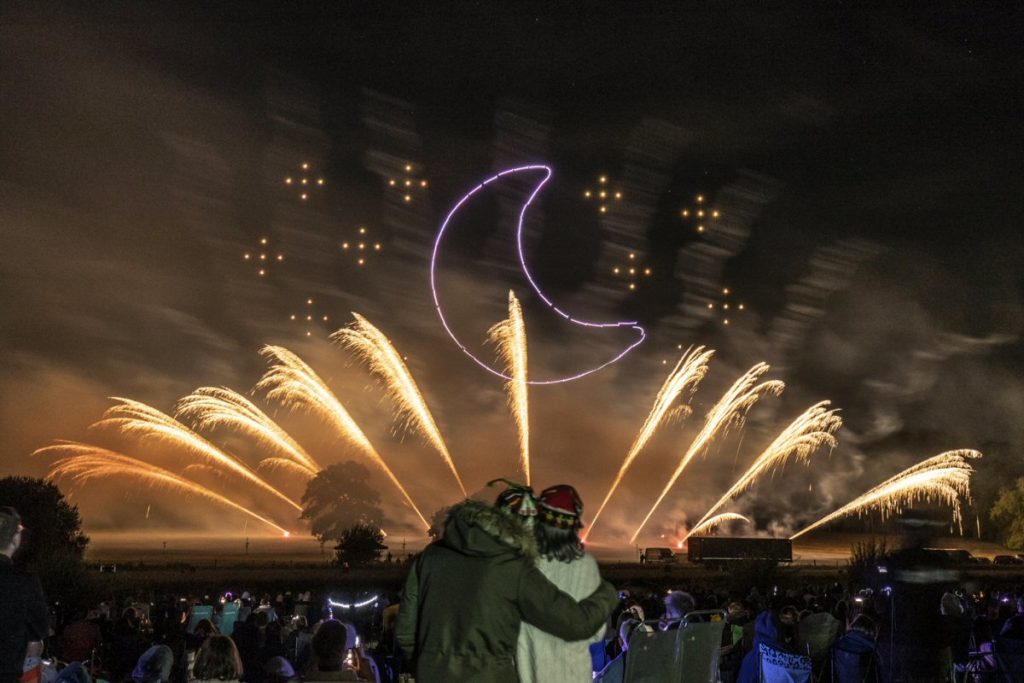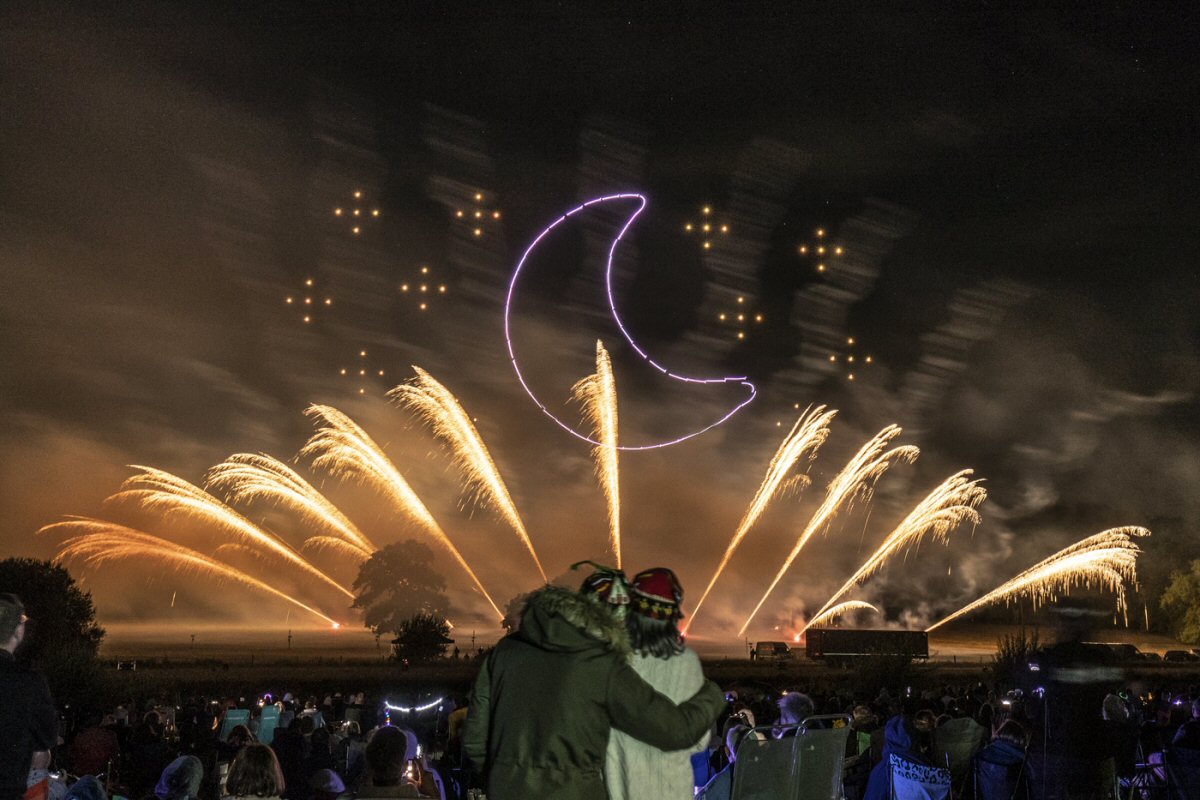 First of all full disclosure! – we're owned and run by MLE Pyrotechnics – one of the UK's leading firework display companies. Formed in 1999 we're able to offer more services in house than any other company in our field in the UK.
We're seeing customers who we provide fireworks for ask us about transitioning to drone shows, lasers shows or light displays.
We're receiving enquiries weekly from events wanting to have drones because they are new and unique.

We're also producing firework displays, laser shows and light spectacles every month around the UK and further afield.
This makes us very unique when it comes to drone light displays. We can react very quickly should the weather prevent drones from being able to fly. Strong winds or heavy rain will prevent a drone show from safely flying – something also regulated by the CAA permissions given to a drone light show company.
Should it become apparent the evening before your drone show that it cannot take place – we can replace it with a firework, laser or light show. As a complete reversal if we are providing fireworks and the conditions are not suitable (such as drought, or site issues) we can provide you with lighting, lasers and even a drone show at very short notice.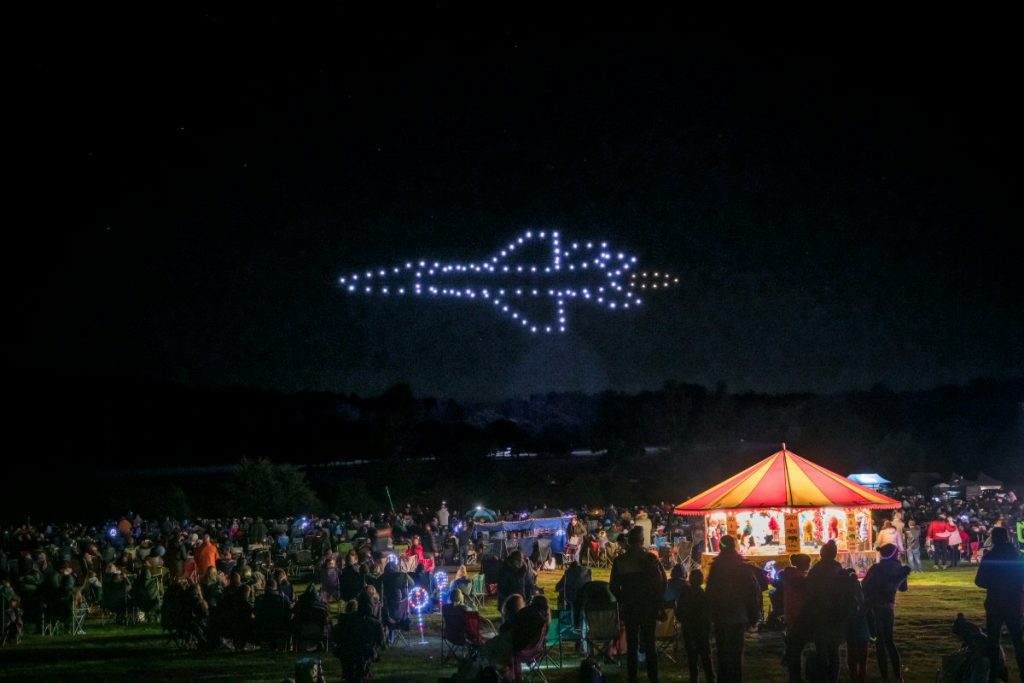 You can this level of service and redundancy with DroneSwarm being part of the MLE Pyrotechnics group. We're all in the same building and all the same team.
So will drones replace fireworks? No. They are very different and it is like asking if TV will replace radio. We provide both and see that both have a very different place in the world of visual entertainment.
Get in touch to discuss our services by calling 01327 876 037 or emailing us
If it's more urgent you'll find mobile contact numbers on the contact us page available 24/7.