FIREWORKS AND DRONE SHOWS
At Drone Swarm, we're rewriting the playbook on visual experiences. With innovation at our core, we offer two distinct but equally captivating options: Drone Light Shows as an alternative to traditional fireworks and Drone Shows to complement Firework Displays.
Replacing fireworks WITH DRONE LIGHT SHOWS
Are you looking to break away from the conventional and embrace the future of dazzling displays? Our Drone Light Shows are the answer.
By choosing our drone light displays, you can replace fireworks at your event, ushering in a new era of safety, environmental responsibility, and innovation. Our precisely choreographed drones create a symphony of vibrant LED lights, forming intricate patterns and shapes against the night sky. It's a spectacular and unforgettable experience that eliminates the risks associated with fireworks while embracing the future of visual entertainment.
We've secured approval from the CAA (Civil Aviation Authority) as pioneers in the UK drone light show industry. Our deep understanding of regulations ensures a seamless and compliant experience for your event.
Drone Light Shows For Any Event
Drone Swarm takes pride in offering its captivating Drone Shows for a wide range of events, ensuring that your special moments are nothing short of extraordinary. Whether it's a wedding proposal that deserves an unforgettable backdrop, a festival or concert seeking to elevate the audience experience, an advertising campaign aiming to stand out, or a corporate event that demands innovation, our drone light shows are versatile and tailored to your event's unique needs.
Our team of experts is ready to bring your vision to life with the magic of Drone Light Shows. Contact us today to discuss your event's needs and discover how Drone Swarm can add that extraordinary touch that will leave a lasting impression on your audience.
Drone Shows to Complement Fireworks
A drone light show serves as a fantastic complement to a firework display, enhancing the overall visual spectacle and creating a multi-dimensional experience for spectators.

While fireworks bring their explosive bursts of colour and awe-inspiring explosions, drone light shows add a unique and modern touch to the production.
The precisely choreographed movements of the drones, synchronised with the fireworks, create a harmonious dance in the night sky. The drones can form intricate patterns and shapes, accentuating the vibrant bursts of the fireworks, while their vibrant LED lights add an extra layer of brilliance to the scene.
The combination of fireworks and drone light shows amplifies the excitement, capturing the imagination of the audience and creating a truly unforgettable experience that blends tradition with cutting-edge technology.
Mounting fireworks on swarm drones requires very careful design and planning.
We're uniquely placed to have the required expertise to not only manufacture our own drone platform and control systems but also to design the firework devices that are installed.
Very strict permission is required for this and subject to availability – enquire for further details.
Drone Light Shows and Firework Displays
As a proud subsidiary of MLE Pyrotechnics, a distinguished company with over 23 years of expertise in producing firework displays, Drone Swarm has the unique capability to seamlessly work with firework providers, creating a fusion of tradition and innovation in the world of entertainment. With the ever-growing demand for alternative and eco-friendly options, our parent company has witnessed a rising number of inquiries for Drone Light Shows, which seek to replace traditional firework displays at events.
Operating under the trusted MLE Pyrotechnics umbrella, we offer an unparalleled advantage, allowing you to tap into the extensive experience and knowledge from both sides of the entertainment spectrum.
We take pride in being the sole UK company proficient in both fireworks and drones, enabling us to provide unbiased advice and guidance. Our experts will carefully assist you in navigating the pros and cons, ensuring you make an informed choice that perfectly aligns with your event's vision.
Whether you are interested in drone shows as a standalone or to complement your fireworks, we can help elevate your event. Contact us to discuss your specific needs and we can help bring your vision to life.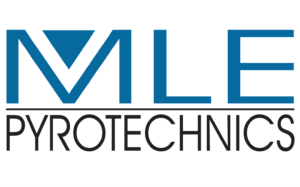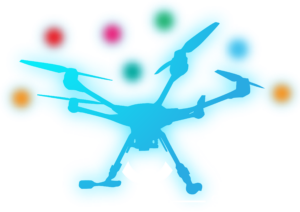 DroneSwarm is a brand of MLE Pyrotechnics our parent company. MLE are one of the most innovative and dynamic companies in the UK firework industry.
Founded in 1999 the company has won many awards around the world for display design.
MLE import fireworks from leading factories around the world, supply the UK professional industry and design FireByWire a digital control system for setting off fireworks with split second precision.
MLE also provide laser displays, lighting and drone light shows – all from the same building.
2005 British Firework Championships
2005 British Musical firework Championships
2010 British Musical firework Championships
2011 British Firework Championships
2012 Muestra Internacional de Feugos Artificiales de Burgos
2012 Concurso Internacional de Feugos Artificiales de Logrono
2014 Muestra Internacional de Feugos Artificiales de Burgos
2014 Festival Pyrotechnique International Saint Brevin les Pins
2017 Festival Pyrotechnique International Saint Brevin les Pins
2018 Liuyang international firework contest
2019 – Macau International Firework Festival