Introduction about the IPointe 65
The iPointe65 by Robe Lighting is their latest offering to the event lighting market, it is perfectly suited for festivals, concerts and outdoor firework events or any scenario likely to encounter inclement or unpredictable UK weather. Designed, developed, and manufactured to be sealed against water and particle ingress, thereby strictly adhering to their IP65 rating, both protection and performance are reassured. The iPointe's aluminium housing gives a dust-free environment for the optical, gobo and colour systems, eliminating the need for frequent cleaning and maintenance.
We are proud to invest into this range of outdoor lighting equipment, it widens our offering as a full production service supplier and these IP65 lights join our wide portfolio of in-house production equipment enabling us to provide an unrivalled offering of services from the same building. Fireworks, Lasers, Lighting, PA, Drone Light Shows, GPS line marking and Video for your event. we have been a long-time admirer of Robes technology and advancements in recent years. Their attention to detail, reliability and beam quality is second to none. That matched with their friendly aftersales support and being local in Northampton a short distance away from our Daventry base.
Our Background
Although from our humble beginnings evolved from Firework displays for outdoor events and wedding shows. MLE Pyrotechnics Limited (parent company of DroneSwarm) began life in 1999, we have branched out into a wide range of service offerings over the years which enable us to push production boundaries and our events to keep audiences coming back year after year. We a truly a one stop production partner who can assist you with a single service or the whole package.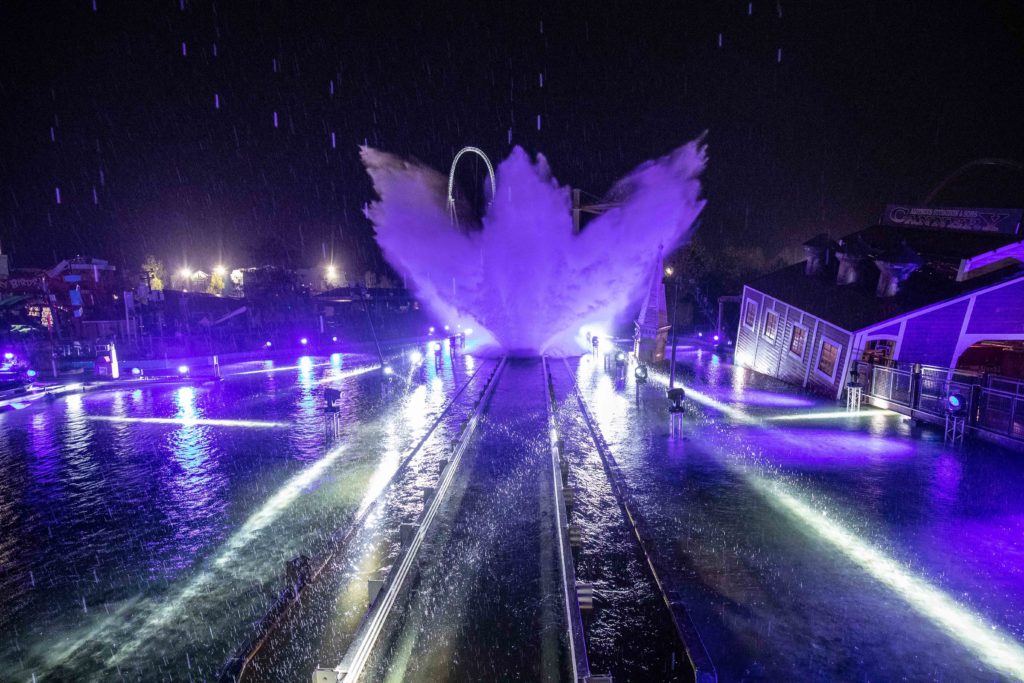 Outdoor Event Lighting for your Event
Bad weather won't stop these lights, that's why they are a fantastic choice in fixture to complement our growing showcase portfolio. Perfect whatever the weather and the harshest climatic conditions, spirits won't be dampened with the iSeries luminaires!
From outdoor beams of light to draw guests into your event, building illumination with crisp patterns and vibrant architectural lighting with vivid colour mixing. Light draws attention to textures, colours, and forms of a space, helping architecture achieve its true purpose. The possibilities in locations and building types are endless with the iPointe series of intelligent lighting from Robe Lighting.
The Innovations that help users!
Robe NFC (Near Field Communication) controller and app, the iPointe is the first Robe unit equipped with the NFC-based display, providing users with access to parameters and personality settings via mobile device. This feature does not require the fixture to be powered on and even the display can remain off. Besides adjustment of DMX address, DMX modes and all other personality settings it also features a Patch assistant for quick patch of consequent devices. At this point, parameters readout is available on all devices supporting NFC, writing to NFC works only on platforms which support this feature.
The Robe EMS™ (Electronic Motion Stabiliser) system is a technology for exact Pan and Tilt movements and reduces vibrations from audio outputs, truss movement and sprung or suspended floors. It allows fast movement with instant stops by removing hysteresis resulting in no beam deviation or shake, therefore removing eye-catching distractions.
The Robe Ethernet Access Portal allows to access internal data from a networked fixture, viewed as a web page, addressable via the fixtures network IP. The portal provides full access to all the fixture's addressing, set-up, and diagnostic functions, even when in DMX mode. This saves preparation time, allowing identification of the luminaire in the rig, as well as all diagnostic functions, without physical access to the luminaire.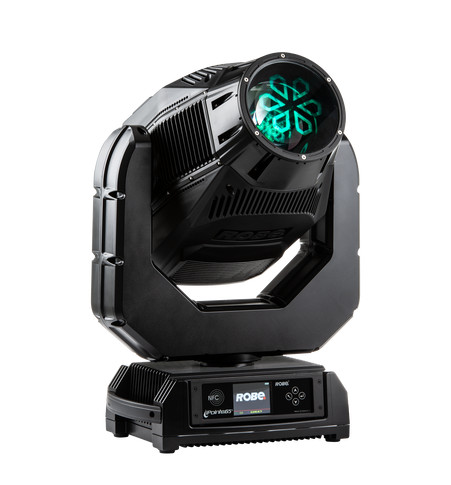 Rent & Hire Robe Lighting in the UK
Robe is among the world's leading moving light manufacturers, recognised for its innovation, quality engineering and dedication to the very highest production values.
To discuss your project be it drone light shows, lasers, lighting, fireworks or a full production please get in touch with us.