Enchanting the night sky.
As the sun sets on a crisp autumn evening, the veil between worlds grows thin. Halloween, a time of eerie tales, enchanting costumes, and festive gatherings, is a time loved by many around the world.
In recent years, a mesmerising addition to Halloween celebrations has taken flight, quite literally. Enter drone light shows, captivating audiences with their dazzling aerial choreography and illuminating the night sky in ways never before imagined.
In this blog post, we explore the growing trend of drone light shows and how they have found a perfect home in the realm of Halloween festivities.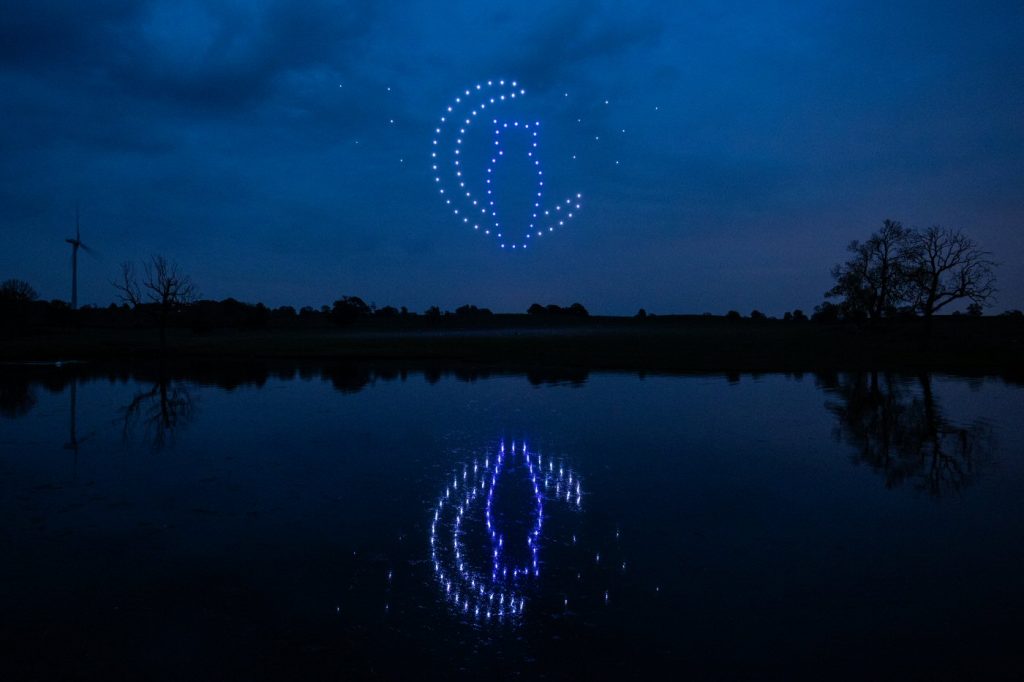 The Rise of Drone Light Shows
Drone light shows have gained tremendous popularity in recent years, with their ability to create breathtaking spectacles in the sky. These shows feature a coordinated fleet of drones equipped with LED lights, choreographed to perform intricate patterns and designs. Combining technology, creativity, and precision, drone light shows have become a unique form of entertainment for a variety of events, ranging from music festivals to sports events. And now, they are making their mark on Halloween celebrations, bringing a whole new level of enchantment to the holiday.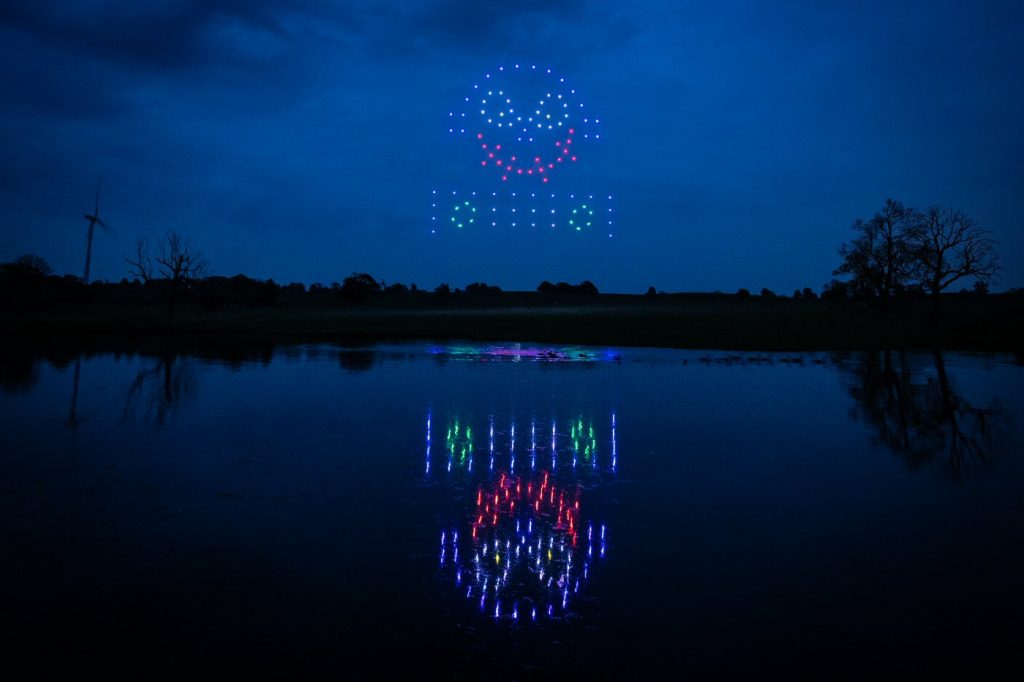 Enchanting the Night Sky on Halloween
Halloween, with its mystical ambiance and otherworldly themes, is the perfect canvas for drone light shows to unleash their magic. Imagine the dark night sky coming alive with ghostly apparitions, soaring witches, grinning pumpkins, and ethereal creatures. These shows create an immersive experience that enchants both children and adults alike.
Spooky Shapes and Creatures: Drone light shows can be programmed to create spooky shapes and creatures associated with Halloween. From flying witches on broomsticks to haunted houses and creepy crawlies, these aerial displays bring iconic Halloween symbols to life, evoking a sense of wonder and awe.
Ghostly Trails and Haunting Patterns: Drones equipped with LED lights can create ghostly trails and mesmerizing patterns in the sky. Imagine swirling vortexes, spiraling cobwebs, and flickering flames. These captivating displays add an ethereal dimension to Halloween celebrations, amplifying the mystical atmosphere of the night.
Conclusion
Drone light shows have the ability to transform the way we celebrate Halloween, adding a touch of modern enchantment to the holiday's traditions. With their ability to create mesmerizing aerial displays, these shows have captured the imaginations of people around the world. From spooky shapes and ghostly patterns to interactive audience experiences, drone light shows provide a safe and awe-inspiring alternative to traditional Halloween festivities. So, this Halloween why not consider a DroneSwarm light show.
Get in touch by calling us on 01327 876 037 or go to contact us to drop an email
Watch a video here of a show we designed for a client: