We've been at the 2023 Event Production Show this week (March 1st – 2nd 2023) exhibiting all things Drone Swarm and our other divisions – fireworks, lasers and lighting.
Enquiries from councils, corporate events, media and marketing as well as seasonal events looking for something different.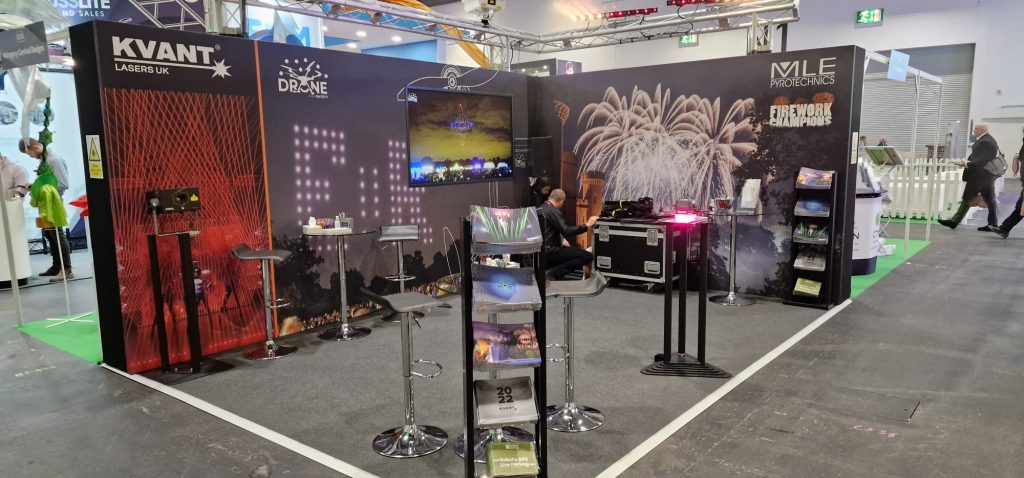 On display we had our proprietary swarm drone – Pixel cycling through the rainbow of colours possible.
We also discussed our firework, laser and lighting services.
www.mlepyrotechnics.co.uk
www.kvantlasers.co.uk

One of our 30w Kvant Spectrum lasers produced beams that ran down the hall and a Logolas projected graphics and logos onto the exhibition wall.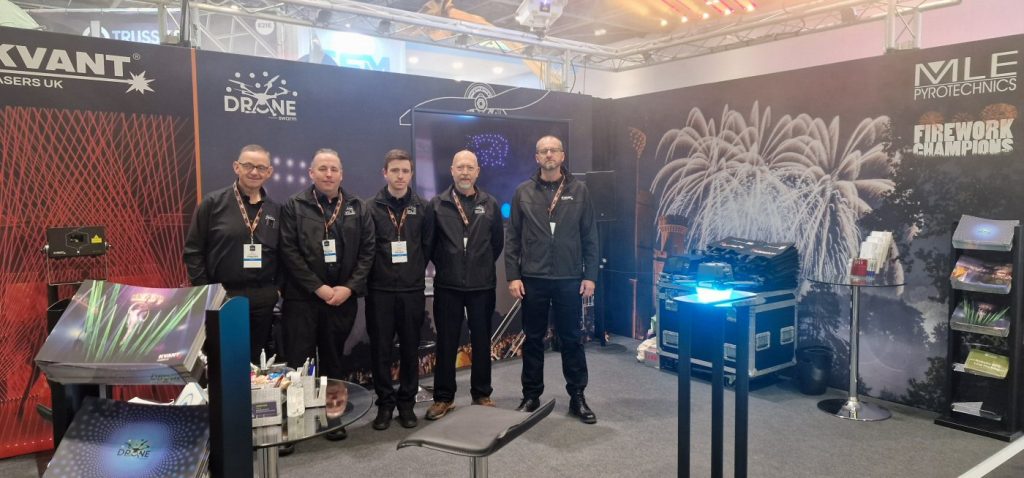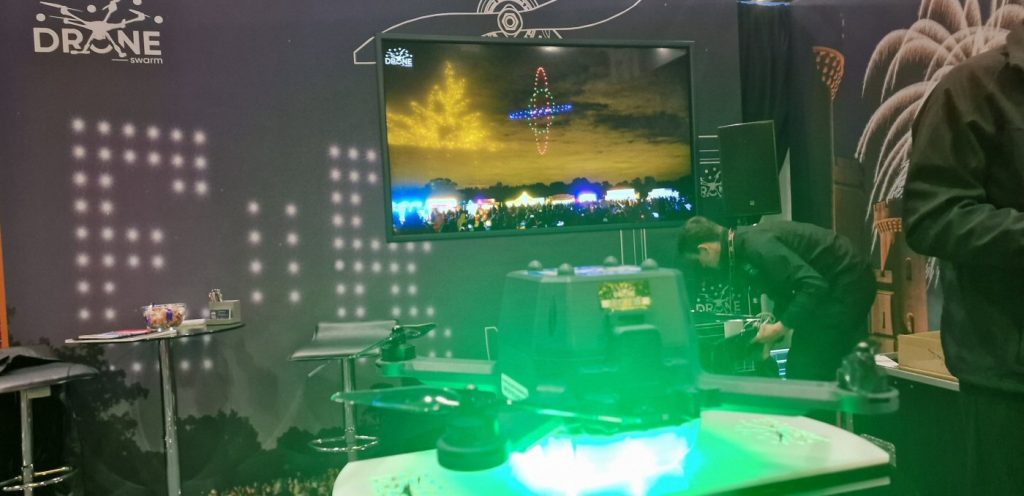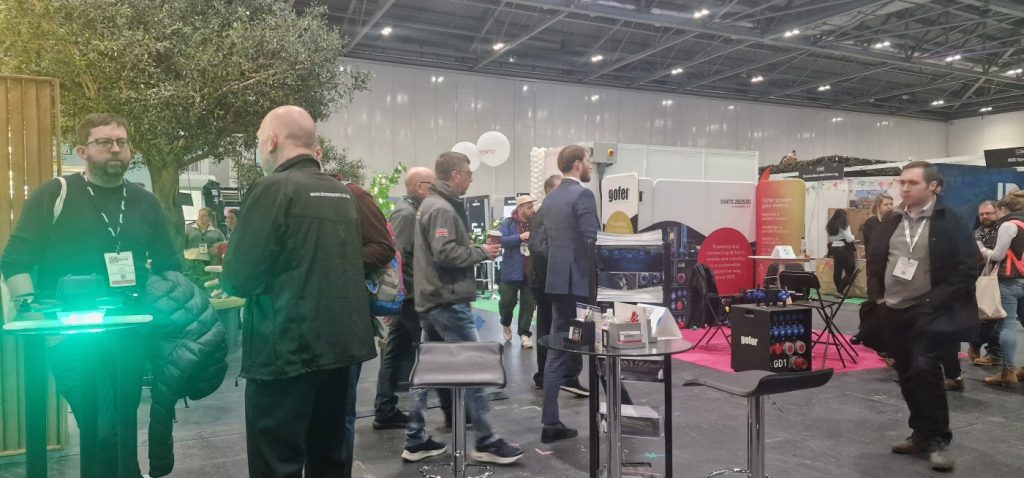 If we met you at the show then thanks for popping by.
What is the Event Production Show?
One of the most renowned event production shows in London is the "Event Production Show." It is a leading trade exhibition dedicated to the event industry, showcasing the latest innovations, services, and technologies in event planning, production, and execution. The Event Production Show brings together event professionals, suppliers, and experts from various sectors, including live music, corporate events, festivals, experiential marketing, and more.
The show features an extensive range of exhibitors offering a wide array of products and services, such as staging, lighting, sound, AV equipment, event technology, event management software, event décor, and experiential activations. Attendees have the opportunity to explore cutting-edge event solutions, discover new trends, network with industry peers, and gain insights from industry leaders through seminars, workshops, and keynote presentations.
EPS serves as a platform for event organisers and planners to connect with suppliers, source new ideas, and stay ahead of the curve in an ever-evolving industry. It provides a comprehensive overview of the event production landscape and fosters collaborations and partnerships among professionals involved in creating memorable and impactful experiences.
Attendees can expect to see exhibits featuring lighting, audio, staging, video, special effects, and other production equipment, as well as attend educational sessions, keynote speeches, and networking opportunities with other professionals in the event production industry.