Be part of a UK first – wedding drone shows are an amazing new visual entertainment to get your guests talking!
We are the a leading provider of drone swarm light shows and naturally field enquiries every week.
A recent drone show near Manchester Airport required special permissions to swarm in their airspace. Our team are highly experienced in the legalities of swarming and operating light shows in the UK.
Get in touch for a quote and to be one of the first in the UK to present a drone light show at your wedding.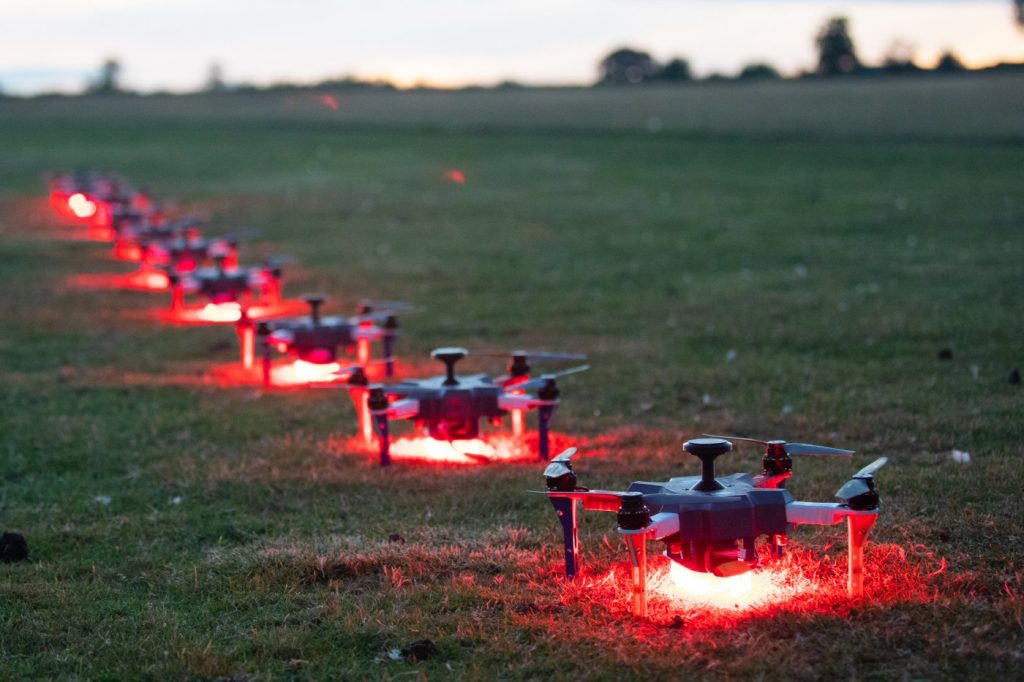 Highly experienced in this sector: we have worked in the wedding industry since 1999 – over 20 years providing fireworks across the UK. Drone Swarm shows, lasers, lighting displays and fireworks are all part of our portfolio of in house services.
Working with the venue, obtaining permissions for land use, working with the CAA to ensure a NOTAM is issued and where necessary obtaining clearance and permission to fly near an airport – we take care of it all leaving you to concentrate on planning your special day.