Drone light shows are cutting edge and what works well with them? Yes that's right full colour laser displays!
In 2017 we travelled to Slovakia to visit world renowned Kvant Lasers – manufacturers of the worlds best laser projection systems. After significant investment into the most powerful and lowest divergence laser systems we began working on projects in the UK and abroad.
In the following year we setup the UK's distribution for Kvant Lasers.
So if you want lasers as part of your Drone LED display then you've come to the right place! Laser drone shows!
Almost all companies will bring in a separate laser company because it is quite a specialist thing and the cost of the hardware is significant. We are in the unique position in that we are the only company in the world to offer lasers, fireworks and drone displays all in house.
By doing everything in house you can be sure of perfect harmony between the lasers and drone light show. We design and program everything ourselves.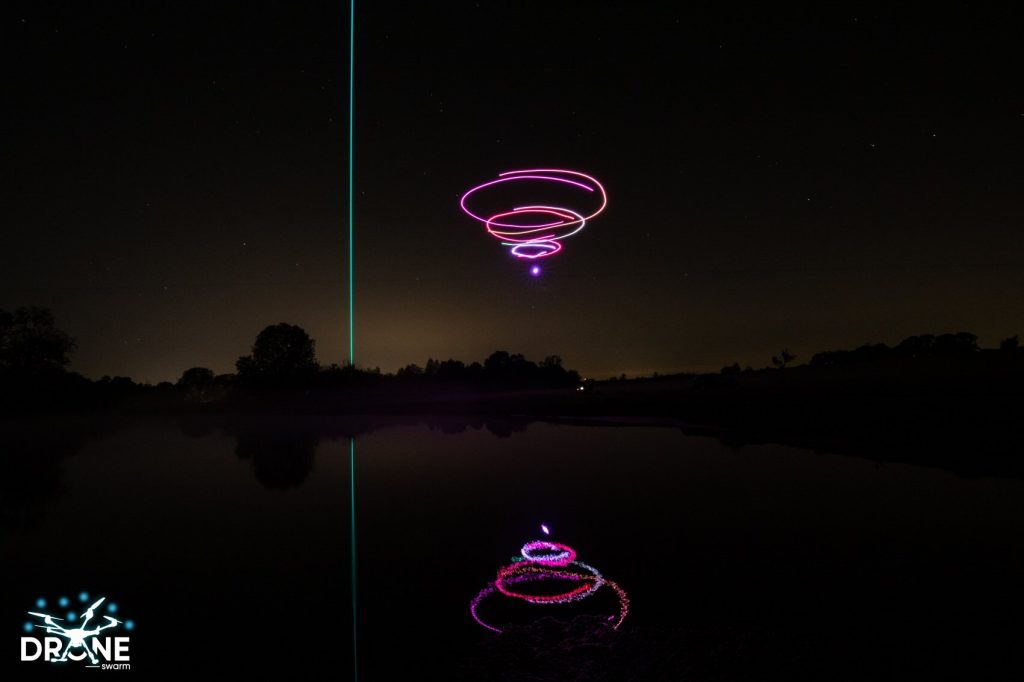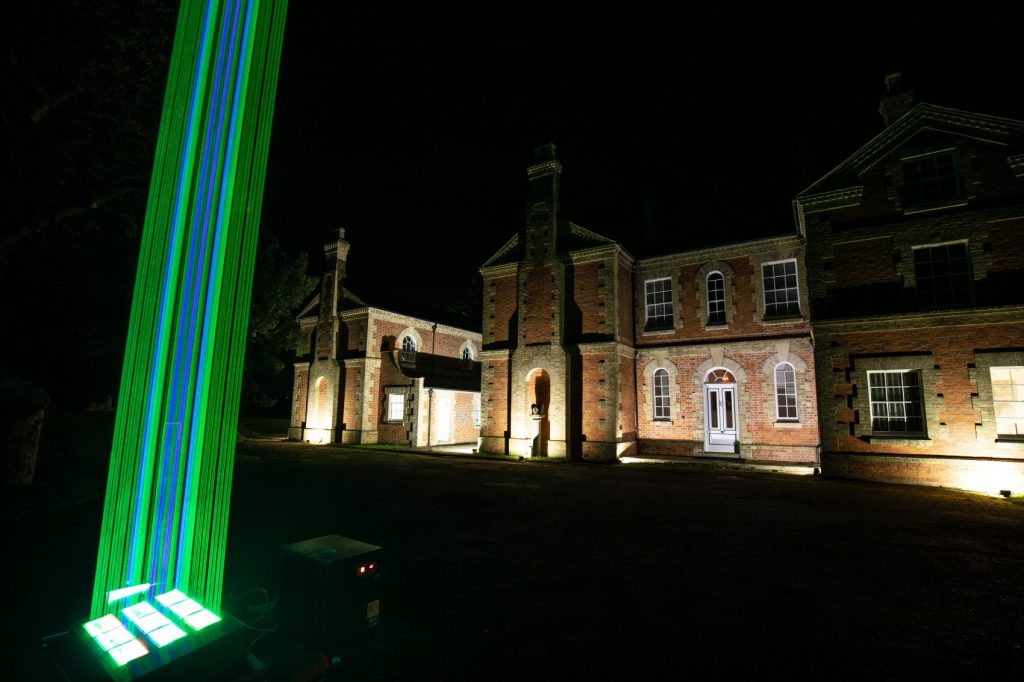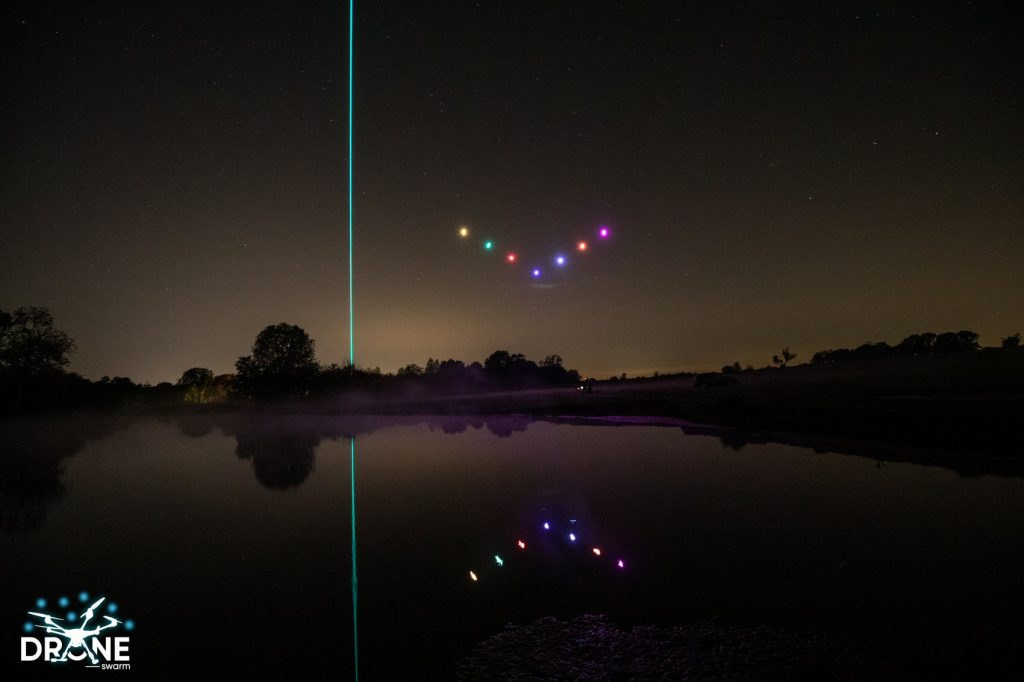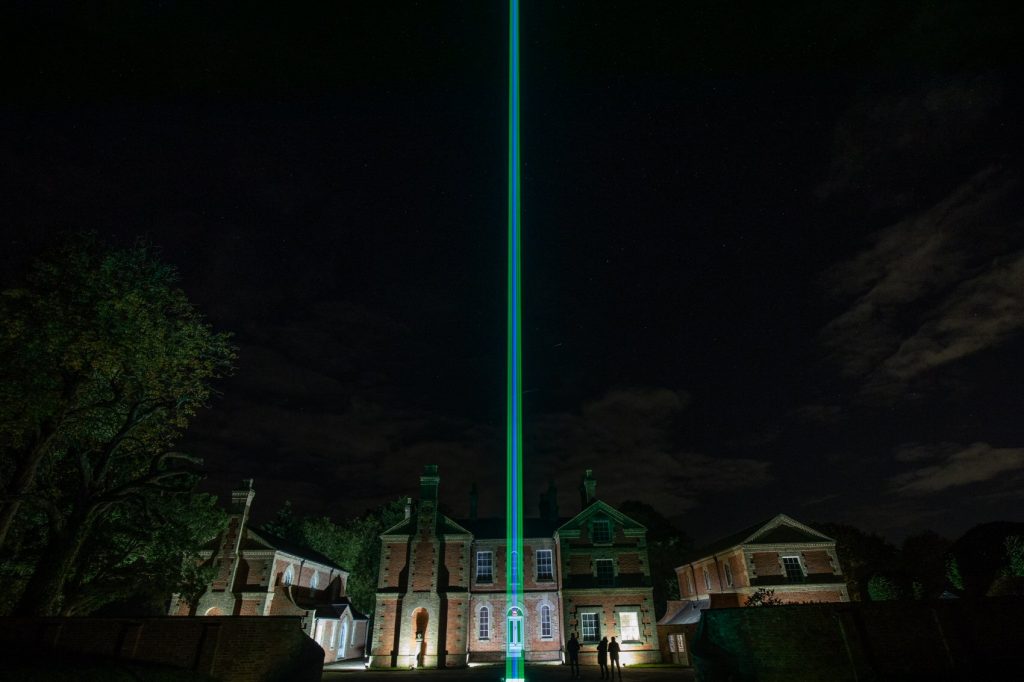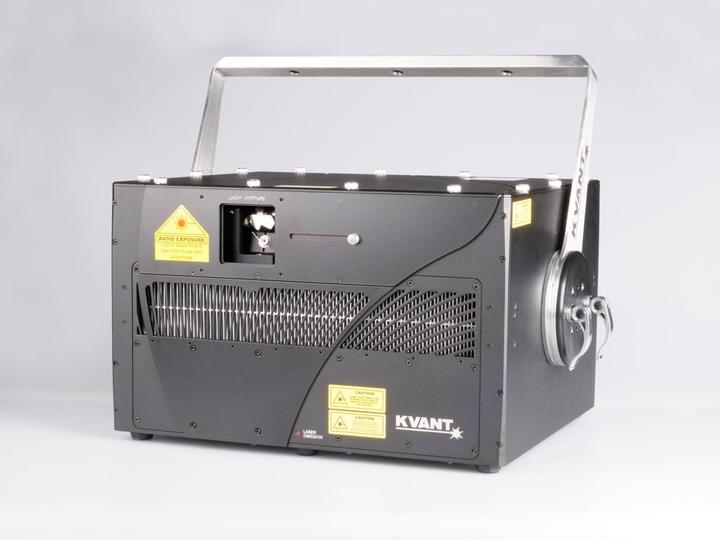 "KVANT LD 33 Atom RGBY is our most powerful Atom in the range. This high-power laser system is equipped with Low Divergence output optics, making the beam divergence as low as 0.48 mrad at a full angle.

The addition of 5W/577nm OPSL yellow module to the setup doubles the amount of luminosity this Atom outputs. As a result of both these features, this laser projector's beams are a lot brighter than those from typical 30-50W RGB lasers.

This robust system is built to last, is suitable for touring and hire, and it's equipped with the 30 Kpps Saturn9 scanning as standard. Besides other ways of control, it can be controlled directly from a lighting desk over the ArtNet."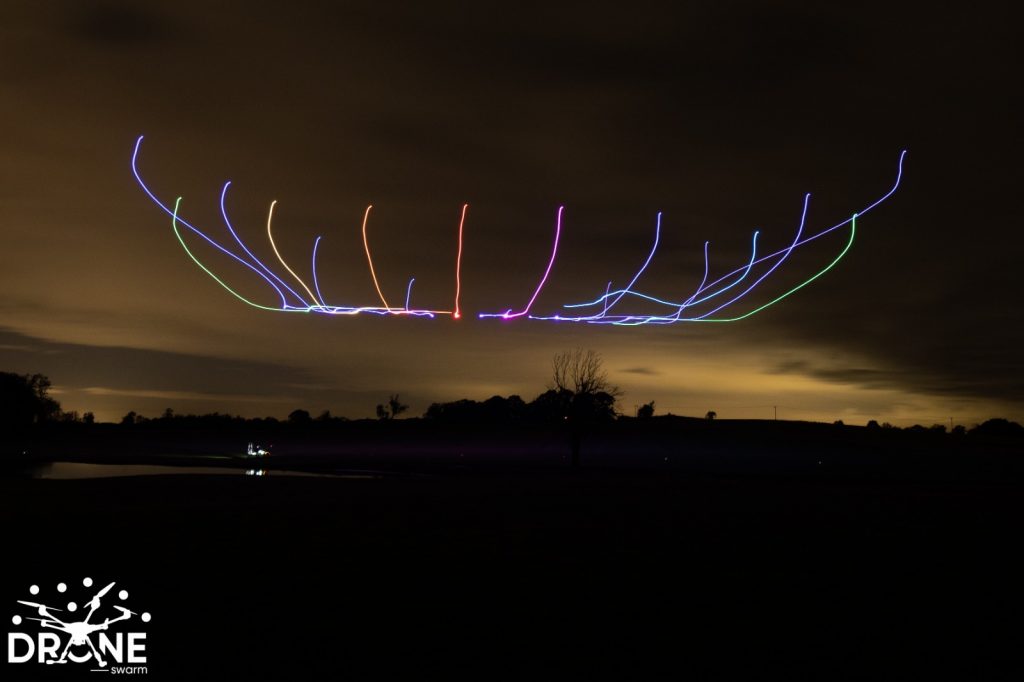 So if you'd like to combine spectacular full colour drone light displays with a full colour laser show please get in touch by ringing 01327 876 037 or emailing us here.
To find out more about our laser services please visit: www.kvantlasers.co.uk