We are UK Drone Light Show providers but also create world class firework displays. Ground fireworks are a fantastic way of complimenting drone aerial displays.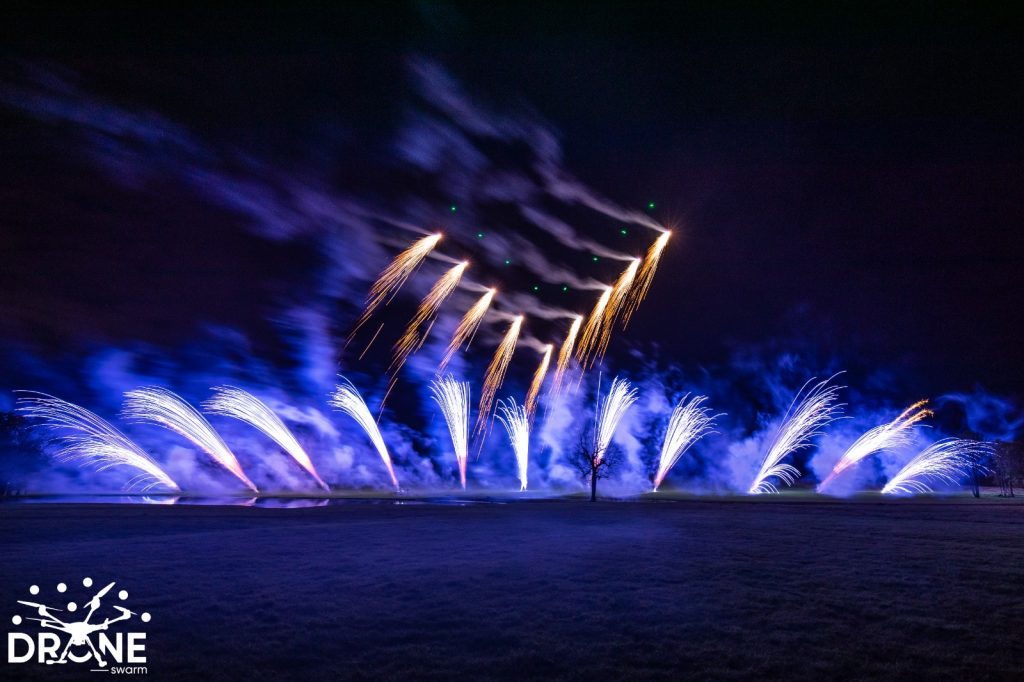 Using our custom designed unmanned aircraft system we are able to fly with high levels of precision and display both coloured LED and/or firework trails. The ultimate Fireworks Drone Light Show!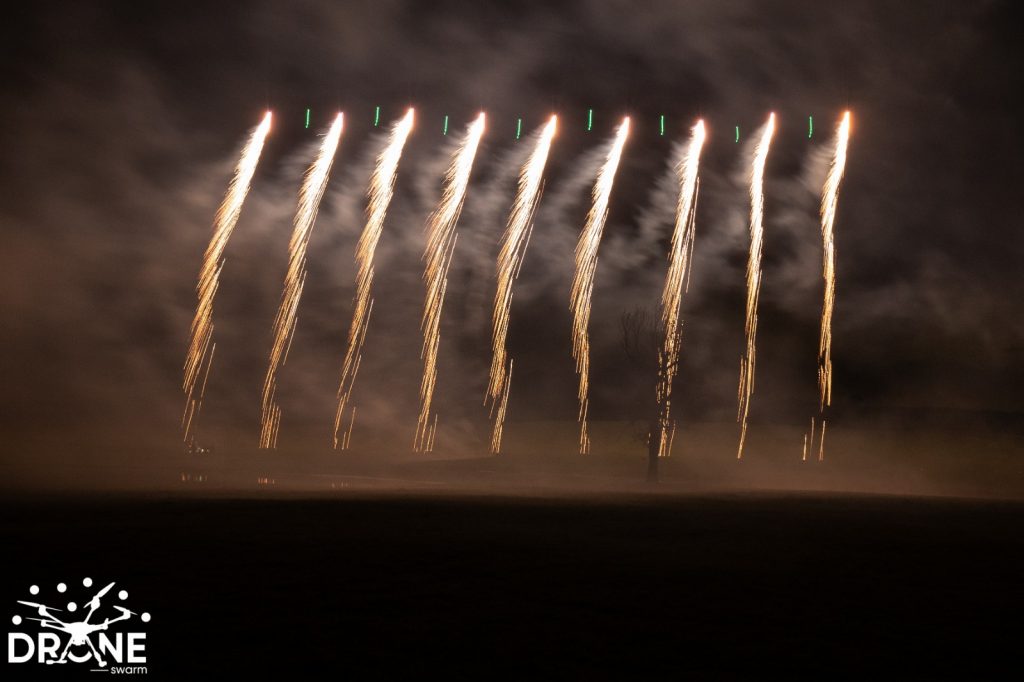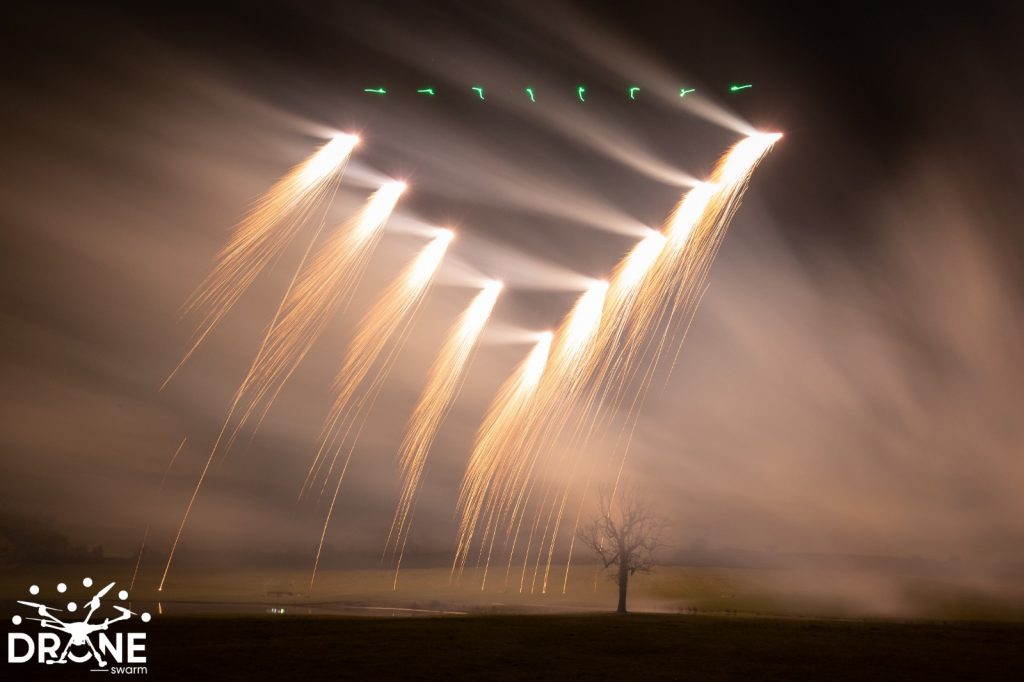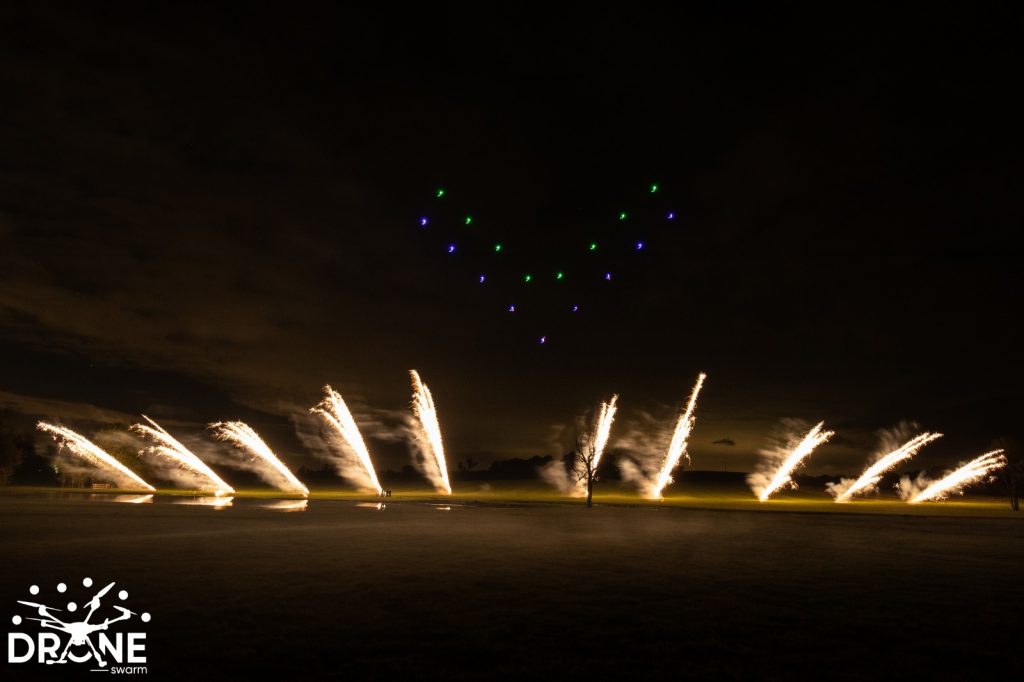 Using our precise computerised firing technology we control both the ground and aerial fireworks of a fireworks drone light show from the same system enabling high levels of synchronisation especially when music is being played to the audience.
FireByWire is the control system we design in house and sell world wide to companies. It fires thousands of firework displays a year and has been used to win firework competitions all around the world. Our DigiPixel module controls 8 outputs on each drone as well as the LED system.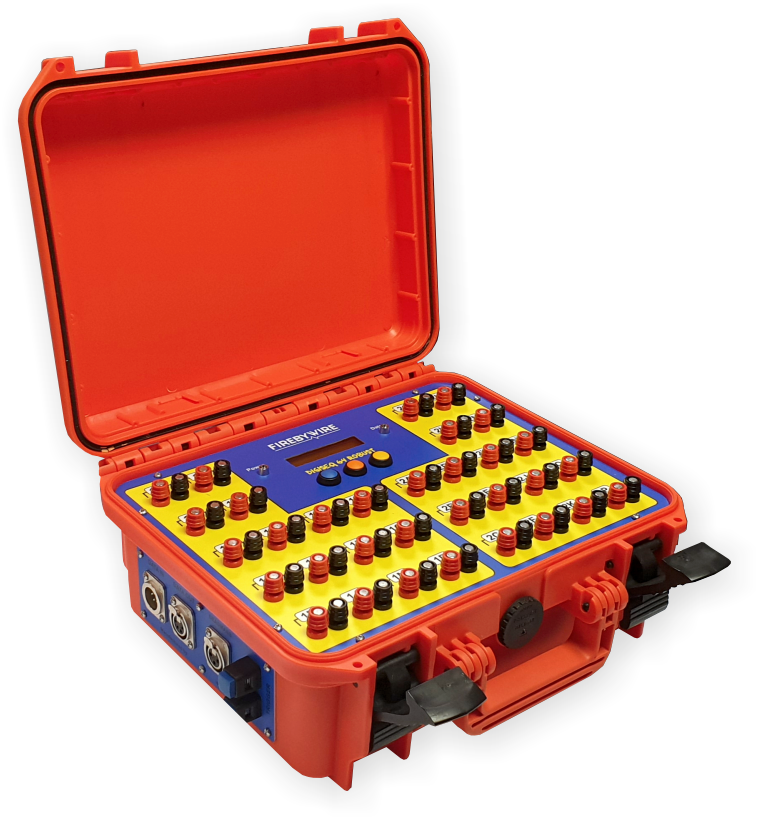 Our photography services enable us to capture that perfect marketing shot for your business or event. You'll benefit from this service as part of the package we offer. Our licensed cinematic drone systems can also capture stunning aerial footage in 5k footage.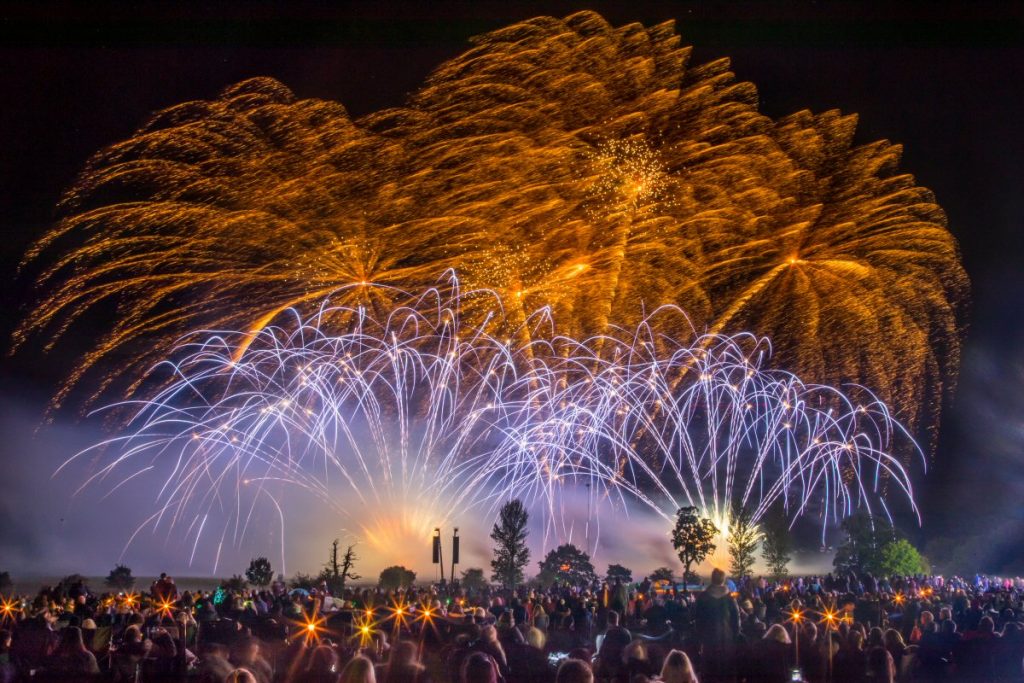 Our service:
Firework display design
Firework equipment and products from own inventory
Firework display rigging / firing

Drone display 3d design
Drone equipment from own inventory
Drone display rigging / production

Laser display design
Laser equipment from own inventory
Laser display rigging / production
We deal with the permissions required for all aspects of the project including NOTAMS, airspace permission, airport co-ordination if required, police and authorities and dangerous goods transport.
If you want to add this new exciting concept to your event or project please get in touch with our friendly team on 01327 876 037 or by emailing us