DroneSwarm were proud to have helped BMW celebrate 50 years of M at the Goodwood Festival of Speed recently.
In a captivating 5-minute spectacle at Goodwood House, a mesmerising drone light show guided the audience on a remarkable journey through the evolution of BMW M, spanning from the iconic M1 to the modern-day models. This aerial performance unfolded before a distinguished audience comprised of BMW company representatives and members of the dealer network.
The show featured a tailor-made musical score, a compelling voice-over narrative, and meticulously choreographed drone maneuvers, creating an immersive and unforgettable experience.
If you have an event and wish to discuss using our services for a drone light display at Goodwood estate or any other venue please do drop us an email or ring 01327 876 037. You can find more details by visiting our contact page.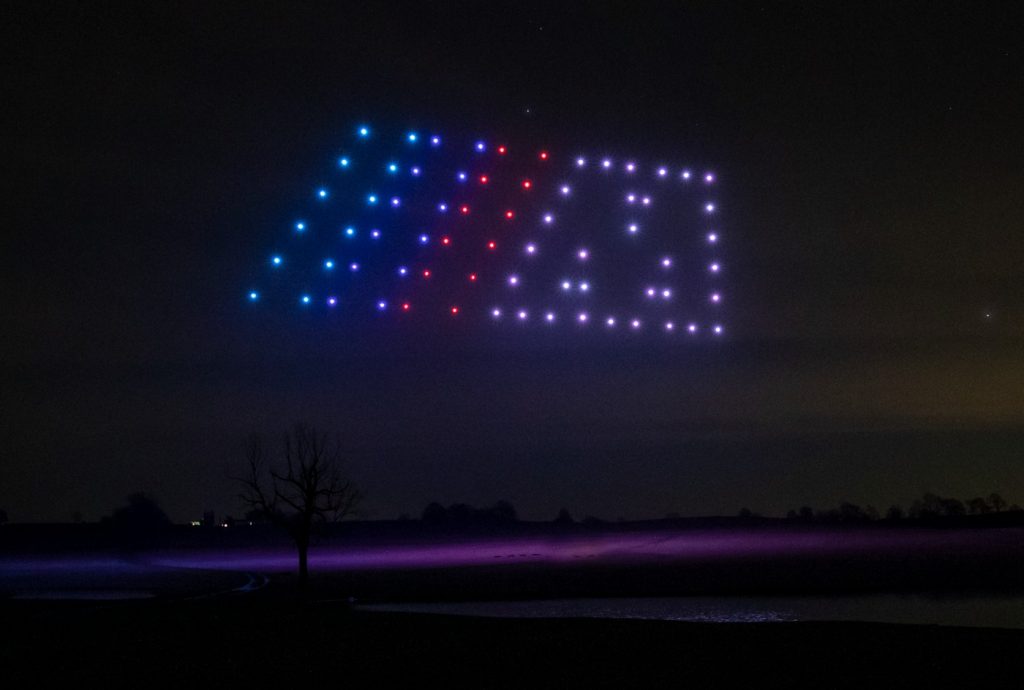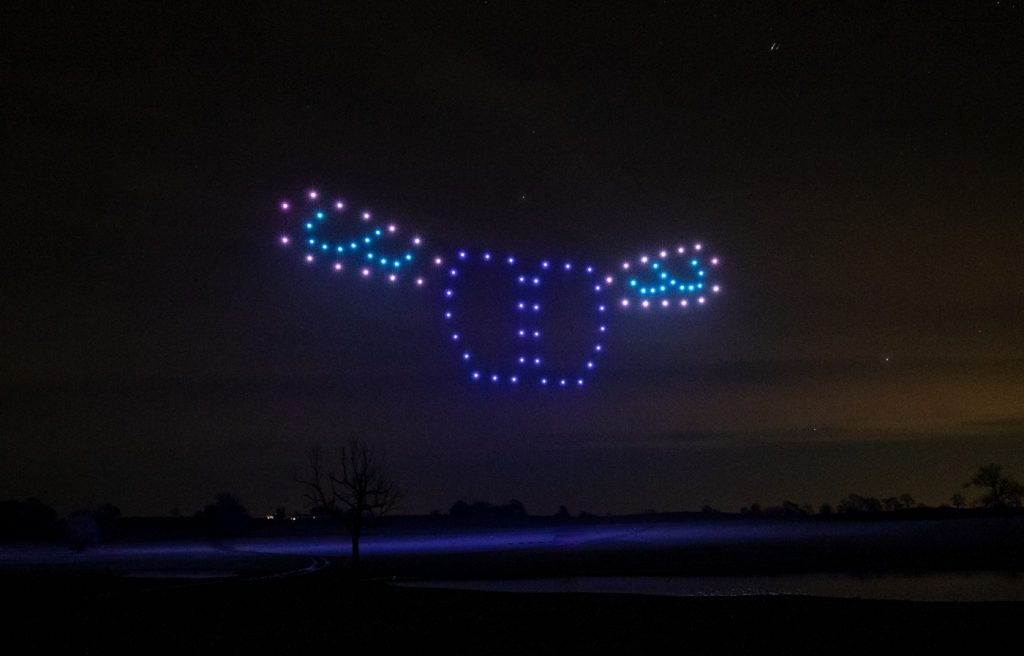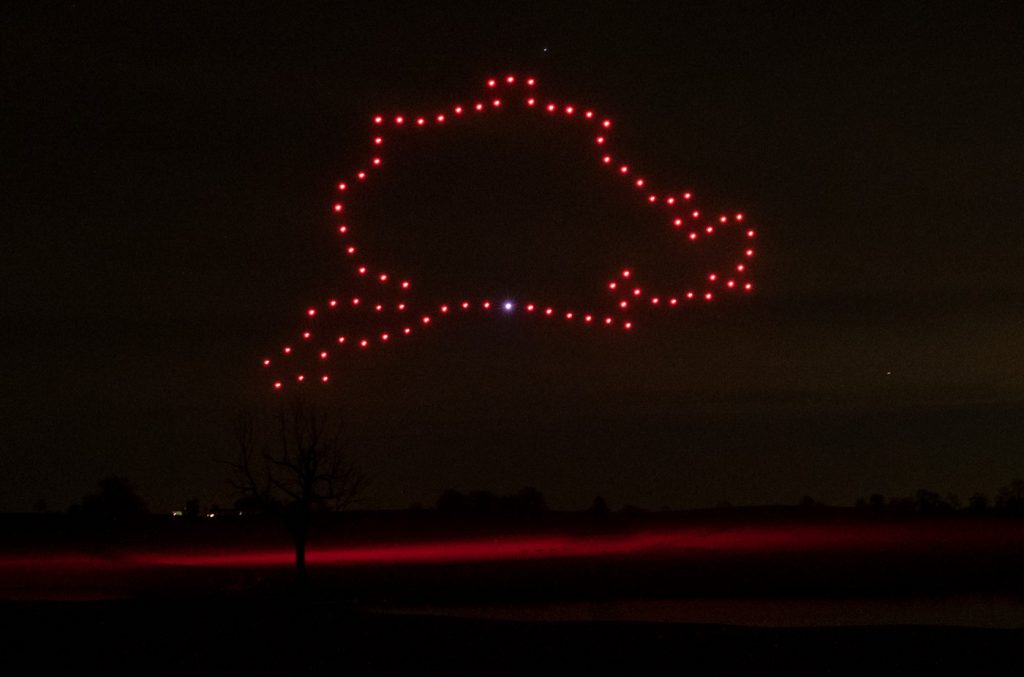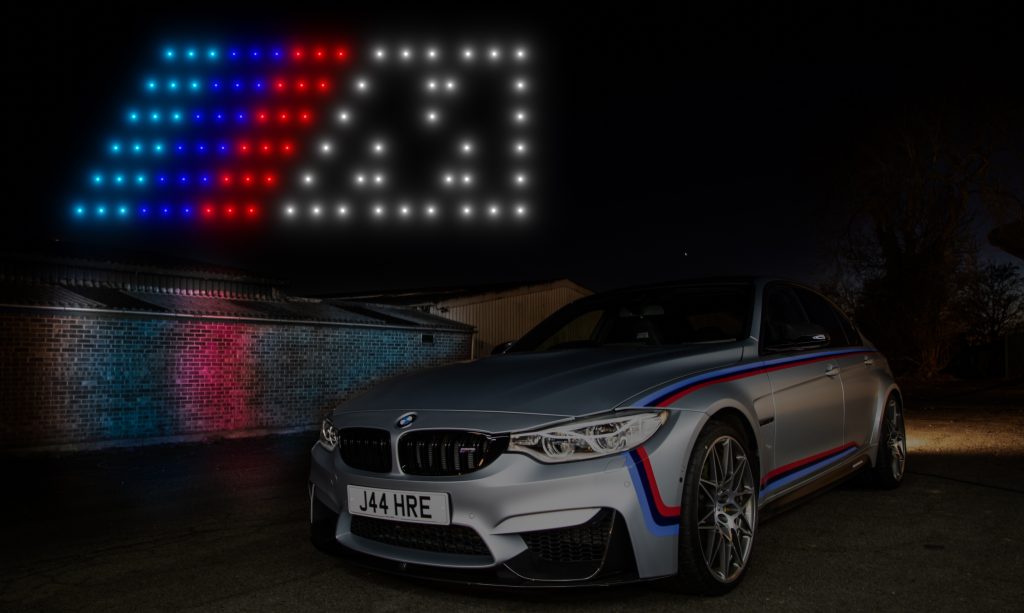 About BMW M 50 years
Celebrating 50 years of automotive excellence, the BMW M brand stands as a symbol of precision engineering, performance, and innovation. Since its inception in 1972, BMW M has consistently pushed the boundaries of what a sports car can achieve, combining elegant aesthetics with blistering speed. With each passing decade, BMW M has continued to evolve, introducing iconic models like the M3 and M5, which have become legends in their own right. As we commemorate this half-century milestone, BMW M enthusiasts can reflect on the brand's rich history and look forward to a future filled with groundbreaking technology and thrilling driving experiences. The 50-year legacy of BMW M is a testament to the pursuit of automotive perfection, and it serves as an inspiration for the generations of enthusiasts who have come to admire and adore these ultimate driving machines.
About Goodwood
The Goodwood Festival of Speed is an iconic annual event that celebrates the world of motorsports and automotive history. Held at the beautiful Goodwood House estate in West Sussex, England, this festival brings together a captivating blend of classic and contemporary cars, as well as legendary racing drivers and enthusiasts from around the globe. What sets the Festival of Speed apart is its unique hill climb course, where a diverse array of vehicles, from vintage classics to cutting-edge supercars, roar up a scenic driveway, thrilling spectators with their speed and agility. It's a captivating spectacle that offers a rare opportunity for fans to get up close to their automotive heroes and witness the power and elegance of some of the most remarkable vehicles ever created. The Goodwood Festival of Speed is more than just an event; it's an unforgettable experience that unites a passion for speed and craftsmanship in the world of automobiles.